A Cardinal's visit
Submitted by

moisesmcardona

on Mon, 05/07/2018 - 22:40
Hi everyone,
Today, I wanna show you my new Coffee mug, which I got when I went to the Gainesville BarCamp 2018 event.
As you may know, I like to drink coffee, and I've been drinking coffee since I was a little kid (really), so I've been drinking coffee my whole life.
Here's the Coffee Mug: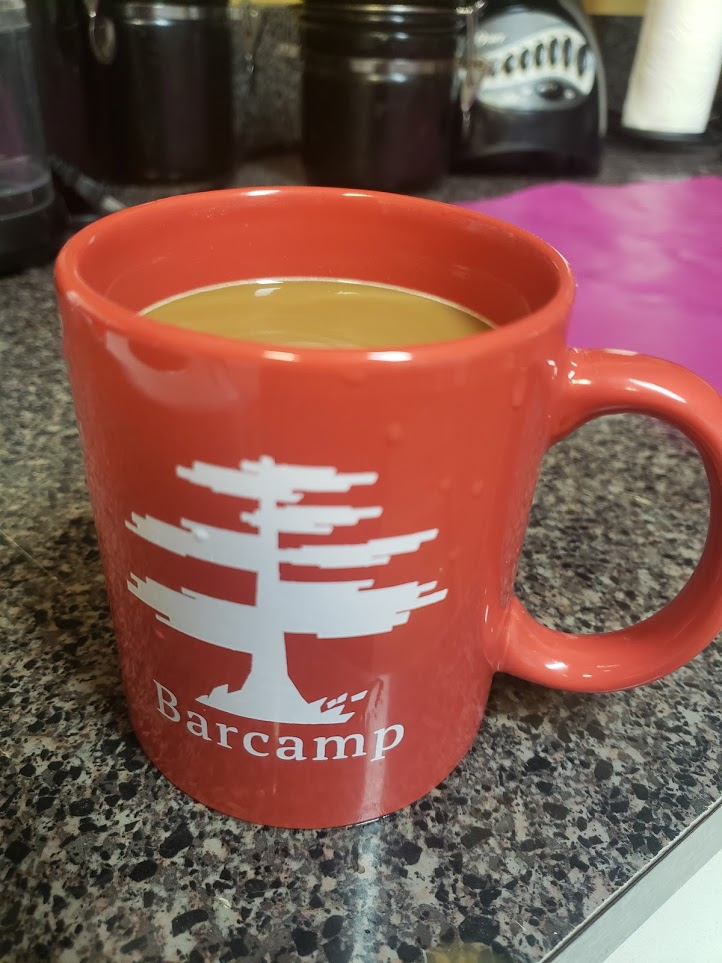 What about you? Do you drink coffee? At what age did you started drinking it?
Submitted by

moisesmcardona

on Sat, 05/05/2018 - 22:05
Hi everyone,
These days have been full of happiness as I've received the visit of an old friend. I'm referring to the Cardinal, which is a red-colored bird.
They come out during this time of the years, and I'm enjoying seeing a lot of animals outside. Here are some pictures I took of his visit: