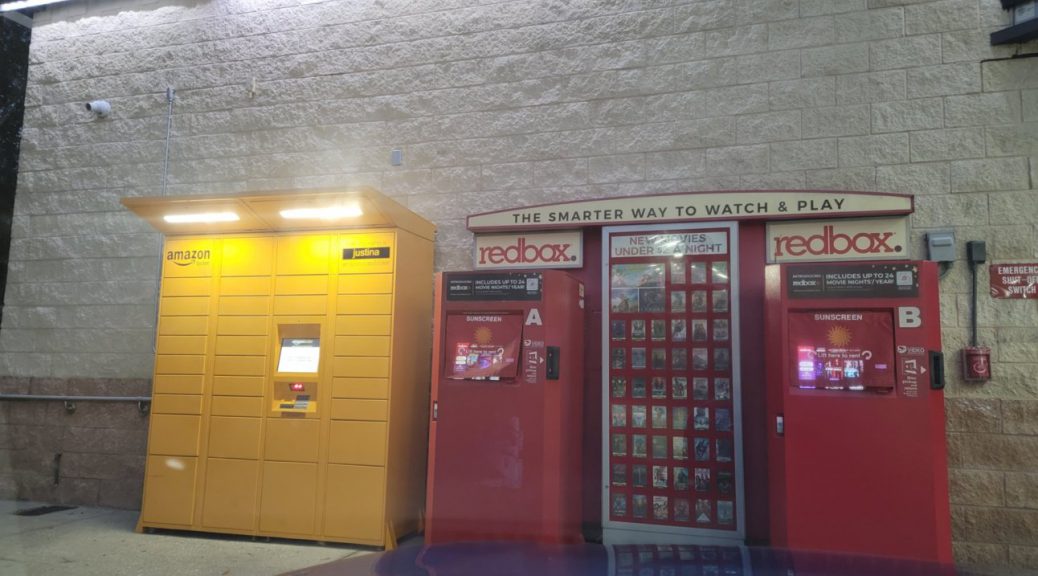 Películas añadidas, removidas, y próximas en Redbox – 27 de julio de 2021
Películas añadidas, removidas, y próximas en Redbox – 27 de julio de 2021
Hola a todos,
Hoy es el último martes de julio 2021. Esta semana, tenemos 4 películas en DVD, 2 en Blu-Ray y una en 4K UHD. Veamos la lista a continuación:
Películas añadidas
DVD
Blu-Ray
4K UHD
De Vuelta
Blu-Ray
Películas que no se pueden reservar en la app
DVD
An Elephant's Journey
Death of a Nation
I Think We're Alone Now
Mamma Mia: Here We Go Again!
Mandy
Minutes To Midnight
Scorpion King 5: Book of Souls
The Legend of Halloween Jack
The Padre
Blu-Ray
Mamma Mia: Here We Go Again!
Próximas películas
3 de agosto
DVD: Take Back
DVD: Here Today
DVD: Don't Breathe (Back Again)
Blu-Ray: Those Who Wish Me Dead
DVD: Those Who Wish Me Dead
6 de agosto
DVD: She Ball
Blu-Ray: Luca
DVD: Luca
10 de agosto
DVD: Queen Bees
DVD: Finding You
DVD: Profile
DVD: Batman: The Long Halloween Part 2
DVD: Occupation: Rainfall
DVD: The House Next Door: Meet The Blacks 2
Blu-Ray: The Misfits
DVD: The Misfits
DVD: Till Death
17 de agosto
Blu-Ray: Hitman's Wife's Bodyguard
4K UHD: Hitman's Wife's Bodyguard
DVD: Hitman's Wife's Bodyguard
24 de agosto
DVD: Jurassic Hunt
DVD: Habit
Blu-Ray: The Conjuring: The Devil Made Me Do It
DVD: The Conjuring: The Devil Made Me Do It
Blu-Ray: Peter Rabbit 2
DVD: Peter Rabbit 2
Próximamente
Blu-Ray: Spirit Untamed
DVD: Spirit Untamed
DVD: In The Heights
Blu-Ray: In The Heights
DVD: The Gateway
DVD: Zola
DVD: F9: The Fast Saga
Blu-Ray: F9: The Fast Saga
4K UHD: F9: The Fast Saga
Blu-Ray: The Forever Purge
DVD: The Forever Purge
Blu-Ray: Space Jam: A New Legacy
DVD: Space Jam: A New Legacy