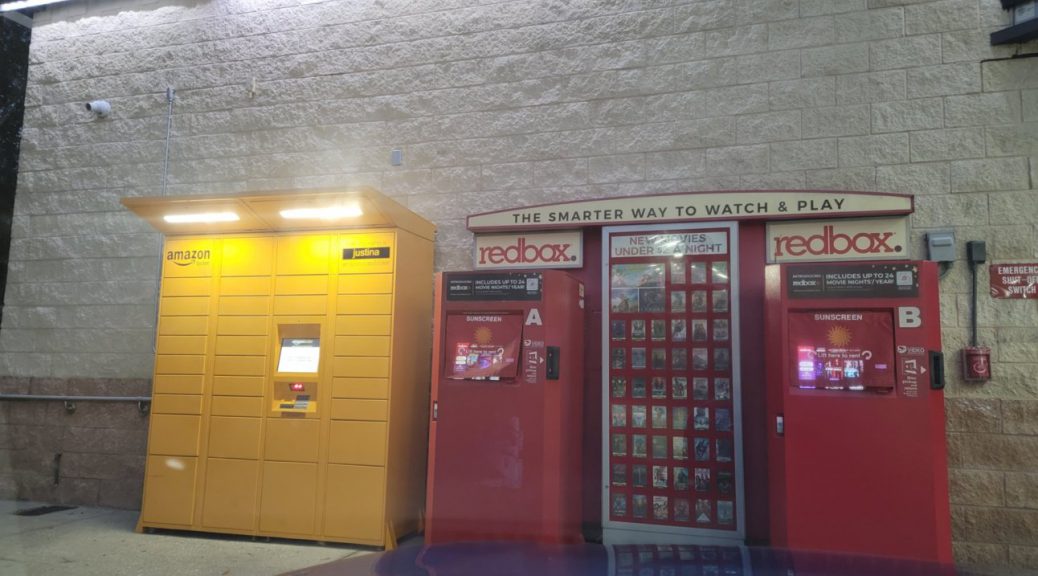 Películas añadidas, removidas, y próximas en Redbox – 30 de marzo de 2021
Películas añadidas, removidas, y próximas en Redbox – 30 de marzo de 2021
Hola a todos,
Hoy es el último martes de marzo 2021. Esta semana, tenemos 3 nuevas películas en DVD y una en Blu-Ray y 4K UHD. Veámos la lista a continuación:
Películas añadidas
DVD
Blu-Ray
4K UHD
También, el viernes tuvimos a Soul y The Seventh Day en DVD y Blu-Ray.
Películas que no se pueden reservar en la app
DVD
7 Days in Entebbe
Beirut
Blockers
Borg vs. McEnroe
Bus Party To Hell
Escape Plan 2 – Double Feature
Finding Your Feet
Sing
The Accountant
Where is Kyra?
Blu-Ray
Blockers
Escape Plan 2 – Double Feature
Sing
The Accountant
Próximas películas
6 de abril
DVD: Get Hard
DVD: Space Dogs: Tropical Adventure
DVD: Override
DVD: Skyfire
Blu-Ray: Barb and Star Go to Vista Del Mar
DVD: Barb and Star Go to Vista Del Mar
13 de abril
DVD: The Penthouse
DVD: Phobias
DVD: Willy's Wonderland
20 de abril
Blu-Ray: Vanquish
DVD: Vanquish
27 de abril
DVD: Cosmic Sin
DVD: 12 Strong (Back again)
Próximamente
DVD: The Virtuoso
DVD: The Little Things
DVD: The Vault
Blu-Ray: The Mauritanian
DVD: The Mauritanian
Blu-Ray: The Marksman
DVD: The Marksman
DVD: Minari
Blu-Ray: Chaos Walking
4K UHD: Chaos Walking
DVD: Chaos Walking
Blu-Ray: City Of Lies
DVD: City Of Lies