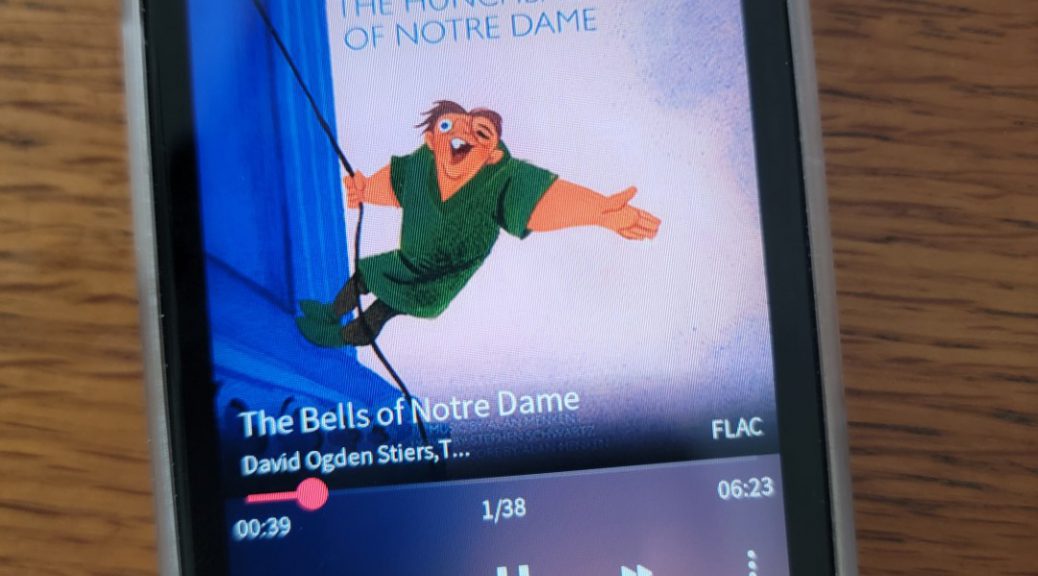 Hoy es el lanzamiento de Walt Disney Records The Legacy Collection: The Hunchback of Notre Dame
Hoy es el lanzamiento de Walt Disney Records The Legacy Collection: The Hunchback of Notre Dame
Hola a todos,
Hoy tenemos una nueva entrada en la serie de bandas sonoras Walt Disney Record: The Legacy Collection. Para conmemorar el 25 aniversario de la película El Jorobado de Notre Dame, Walt Disney Records ha decidido lanzar una banda sonora actualizada titulada The Legacy Collection: The Hunchback of Notre Dame.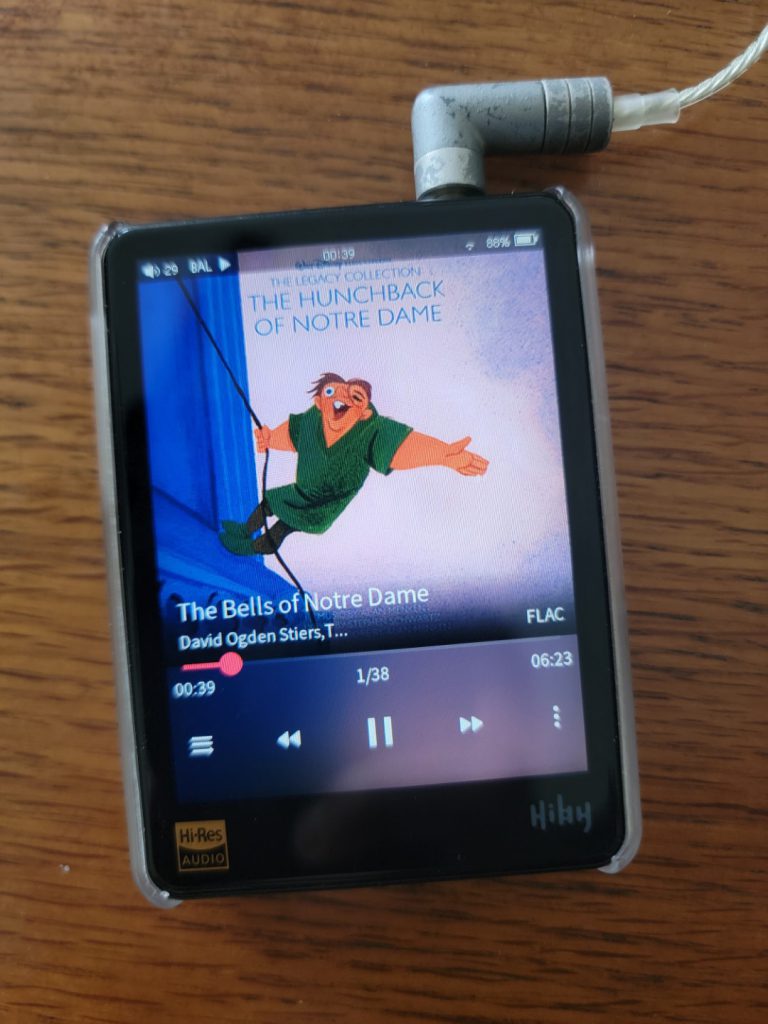 Aunque oficialmente, su fecha de lanzamiento sería hoy (Tal vez para la versión en CD), el album ha estado disponible hacen algunos días en los servicios de streaming de música.
Ayer escuché esta banda sonora actualizaza y les puedo decir que es una mejor experiencia. Las pistas están todas en orden y al final, tenemos algunas pistas «demo» de las canciones, compuestas por el compositor Alan Menker y el letrista Stephen Schewartz. Estas pistan han sido remasterizadas para el lanzamiento de este disco, de acuerdo a la descripción de las mismas.
Para todos los fanáticos de Disney y de las bandas sonoras, este es un album que vale la pena escuchar. El album debería estar disponible en la mayoría de los servicios de streaming de música.
Pistas
Disco 1
| No. | Título | Cantante(s) | Tiempo |
| --- | --- | --- | --- |
| 1. | «The Bells of Notre Dame» | Paul Kandel, David Ogden Stiers, Tony Jay, Chorus | 6:22 |
| 2. | «Morning in the Bell Tower» | | 4:07 |
| 3. | «Out There» | Tony Jay and Tom Hulce | 5:52 |
| 4. | «The World Outside» | | 3:11 |
| 5. | «Feast of Fools» | | 1:06 |
| 6. | «Topsy Turvy» | Paul Kandel and Chorus | 5:33 |
| 7. | «The Pillory» | | 3:50 |
| 8. | «Humiliation» | | 1:20 |
| 9. | «Frollo's Judgement» | | 3:05 |
| 10. | «God Help the Outcasts» | Heidi Mollenhauer and Chorus | 3:42 |
| 11. | «The Cathedral» | | 7:04 |
| 12. | «Heaven's Light / Hellfire» | Tom Hulce, Tony Jay and Chorus | 5:58 |
| 13. | «Find the Girl» | | 3:18 |
| 14. | «A Guy Like You» | Jason Alexander, Charles Kimbrough, Mary Wickes and Mary Stout | 2:57 |
| 15. | «Escape» | | 7:51 |
| 16. | «The Court of Miracles» | Paul Kandel and Chorus | 1:41 |
| 17. | «Sanctuary!» | | 2:19 |
| 18. | «And He Shall Smite the Wicked» | | 8:02 |
Disco 2
| No. | Título | Cantante(s) | Tiempo |
| --- | --- | --- | --- |
| 1. | «Emergence» | | 2:12 |
| 2. | «The Bells of Notre Dame (Reprise)» | Paul Kandel and Chorus | 1:09 |
| 3. | «Someday» | All-4-One | 4:18 |
| 4. | «God Help the Outcasts» | Bette Midler | 3:30 |
| 5. | «The Bells of Notre Dame (Demo)» | Alan Menken and Stephen Schwartz | 7:19 |
| 6. | «Die Glocken Notre Dames» | Jens Janke and Norbert Lamla and Carlo Lauber and Chorus | 6:03 |
| 7. | «Out There (Demo 1)» | Alan Menken and Stephen Schwartz | 4:07 |
| 8. | «Out There (Demo 2)» | Alan Menken and Stephen Schwartz | 4:14 |
| 9. | «Draussen» | Drew Sarich | 2:37 |
| 10. | «Topsy Turvy (Demo 1)» | Alan Menken and Stephen Schwartz | 6:03 |
| 11. | «Topsy Turvy (Demo 2)» | Alan Menken and Stephen Schwartz | 5:11 |
| 12. | «God Help the Outcasts (Demo 1)» | Alan Menken and Stephen Schwartz | 4:16 |
| 13. | «God Help the Outcasts (Demo 2)» | Heidi Mollenhauer | 2:54 |
| 14. | «Someday (Demo)» | Alan Menken | 3:11 |
| 15. | «Someday» | Heidi Mollenhauer | 3:16 |
| 16. | «In a Place of Miracles (Synth Demo)» | Alan Menken and Heidi Mollenhauer and Stephen Schwartz | 5:21 |
| 17. | «Hellfire (Demo)» | Alan Menken and Stephen Schwartz | 3:30 |
| 18. | «Heaven's Light (Reprise – Demo)» | Alan Menken | 1:28 |
| 19. | «A Guy Like You (1st Demo)» | Alan Menken | 2:49 |
| 20. | «A Guy Like You (Full Demo)» | Alan Menken | 4:06 |