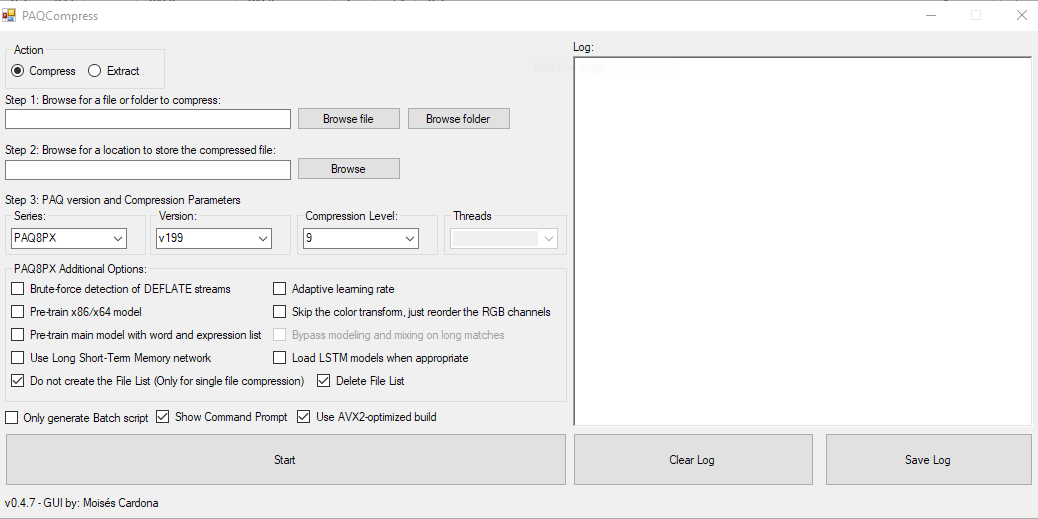 Announcing PAQCompress v0.4.7
Announcing PAQCompress v0.4.7
Hi everyone,
Today, I have released PAQCompress v0.4.7: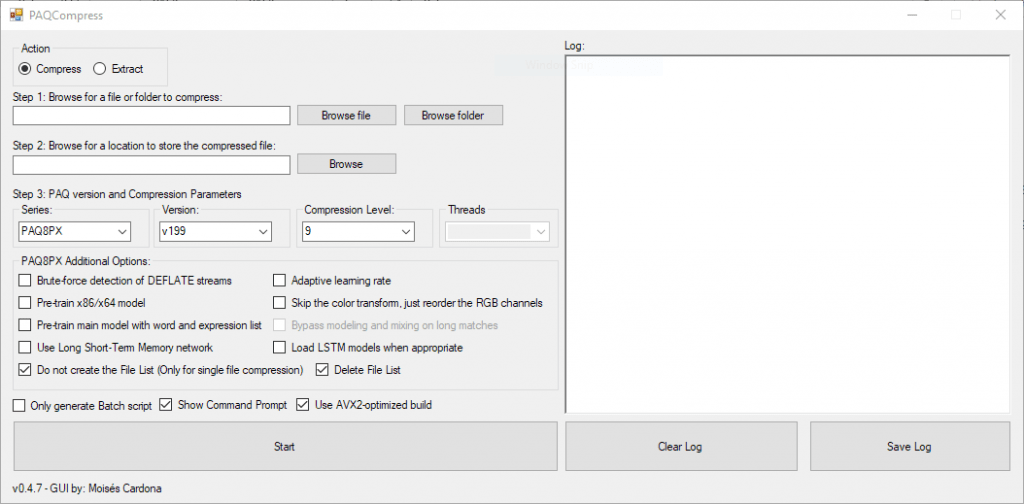 This version adds paq8px v199. I have also updated the binaries for paq8px v198, as they may fail to work on systems not having the zlib1.dll file. The ones included in this release are completely static and do not depend on that DLL file.
Also added is an option to delete the file list when compressing files and folders using paq8px.
You can download this release on GitHub by clicking here.
Enjoy!
Support the project
If you like this project, consider buying me a coffee! It will keep me energized so that I can continue developing this and other awesome projects.