Google Drive Uploader & Explorer Tool
Google Drive Uploader & Explorer Tool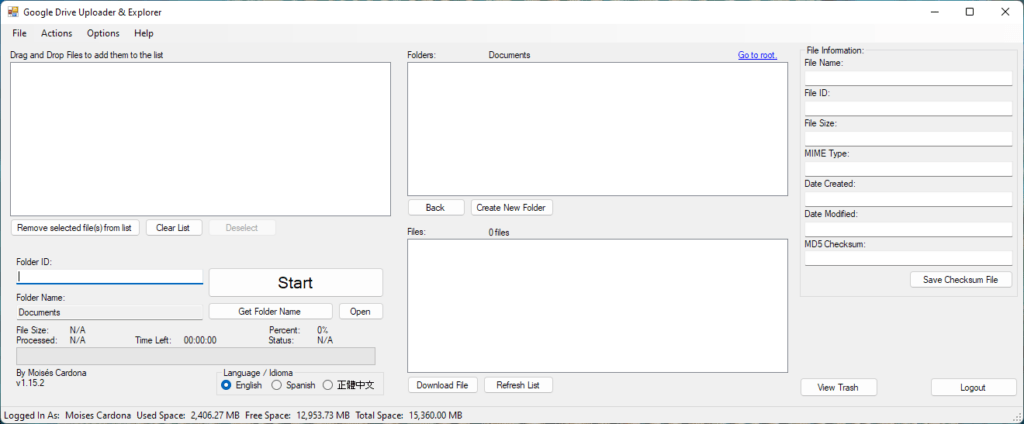 Google Drive Uploader & Explorer Tool is a Windows Software I wrote initially to have a better file and folder upload experience to Google Drive. It has grown from a simple upload tool to a more sophisticated tool where you can download files and folders maintaining its original structure, to test MD5 checksums, and more.
Features:
Upload files and entire folders maintaining their file structure.
Download files and folder also maintaining their file structure.
Preserve the original file modified date when uploading.
Browse, move and delete files and folders.
Create files and folder checksum files to verify stored Drive content integrity with local files.
Verify individual file checksums straight from the software.
Create a wget or cURL download scripts to use in Linux environments.
Downloads:
Click here to see the software Source Code.
Help:
Click here to read the software documentation.
Changelog: