Diamond 10 Year Badge for World Community Grid's FightAIDS@Home – Phase 2
Diamond 10 Year Badge for World Community Grid's FightAIDS@Home – Phase 2
Hi everyone,
Today, I'd like to show you another nice badge that I got due to my Distributed Computing contribution. This time, the badge is from the World Community Grid project, specifically, the FightAIDS@Home – Phase 2.
I got the Diamond 10 Year badge, which is awarded once you do 10 years CPU time contribution. This badge looks as follows: 

This is the notice I got in BOINC:

And these are my stats up until this point: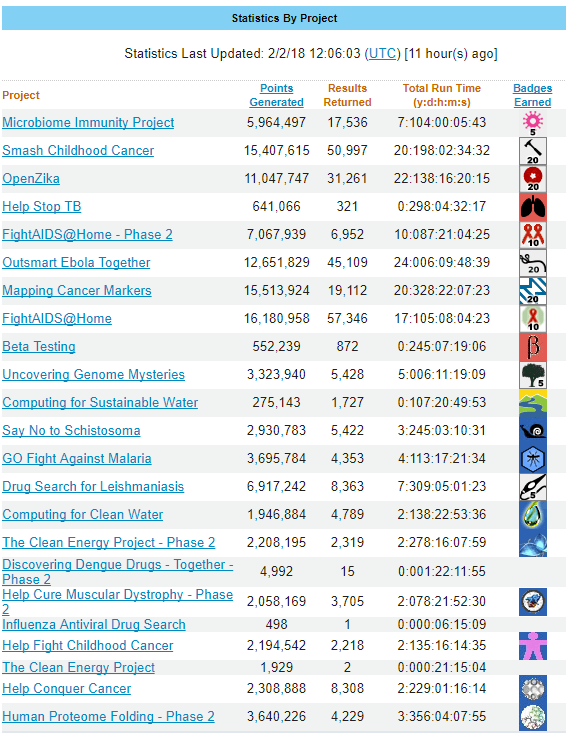 Right now, I'm contributing to this project on my Android devices, so keep expecting more badges from me!