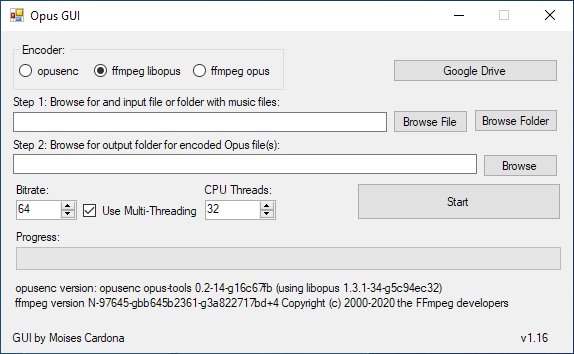 Opus GUI v1.16 released
Opus GUI v1.16 released
Hi everyone,
Today, I have released Opus GUI v1.16: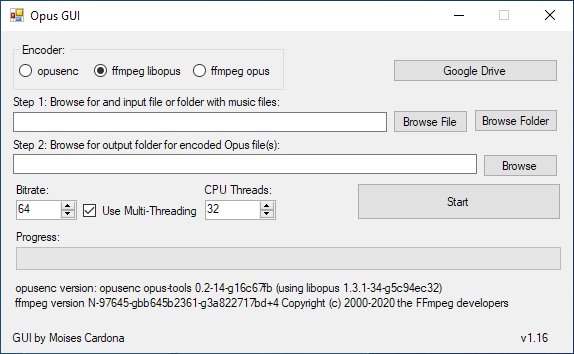 This release adds a new text file called audioformats.txt. In this file, you can specify the file extensions that the GUI will process:
You can add new extensions as long as ffmpeg supports it, and they will be processed only if ffmpeg is present. Otherwise, only WAV files will be processed.
This version also has some bug fixes and improvements and updates the Google APIs to their latest version.
You can download this release on GitHub by clicking here.
Enjoy!