Ruby Badge for the Microbiome Immunity Project project from World Community Grid
Ruby Badge for the Microbiome Immunity Project project from World Community Grid
Hi everyone,
As I said yesterday, today I woke up with a new shiny badge, Ruby Badge from the Microbiome Immunity Project from World Community Grid.
The Ruby badge is the following: 

It is awarded after 180 days of contribution, of which as the time of this post my contribution is 203 days.
The next badge is the emerald badge, awarded after 1 year of contribution.
Remember that in the computing world, one CPU thread equals 1 day, so 8 threads processing 24/7 means 8 days per calendar day.
Here's my stats so far: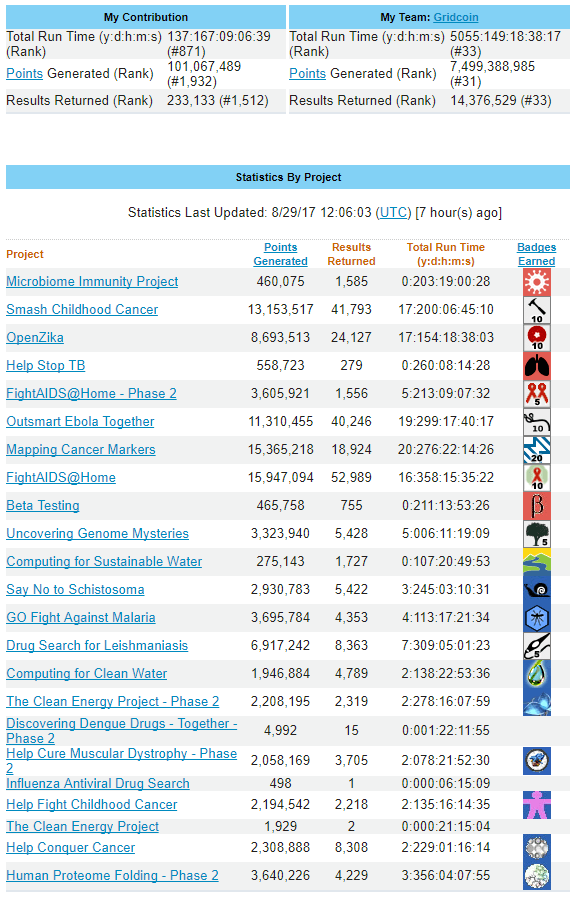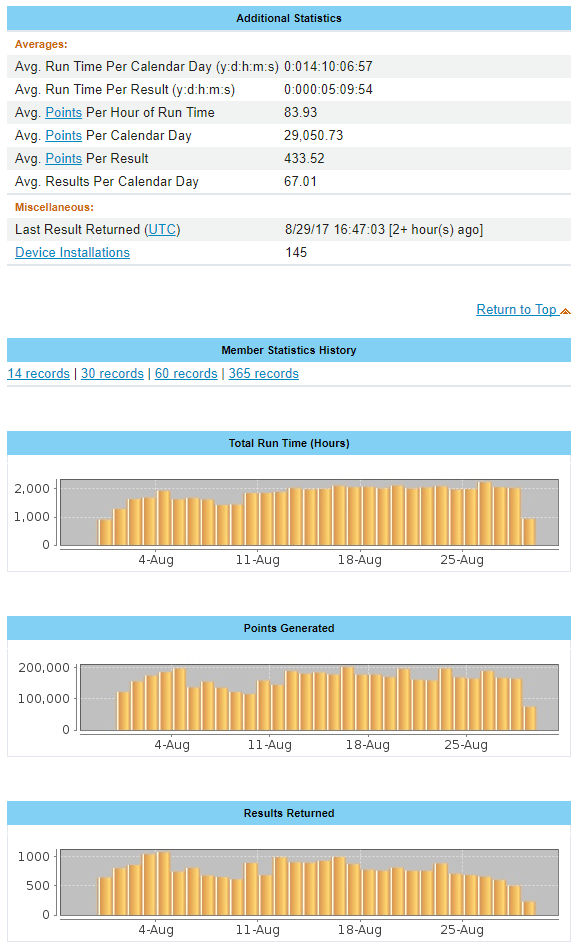 I won't stop contributing toward these amazing scientific projects. To learn more about the Microbiome Immunity Project, click here.
Finally, take a look at the tasks I'm currently crunching in my Dual Intel Xeon X5670 machine (24 threads total):