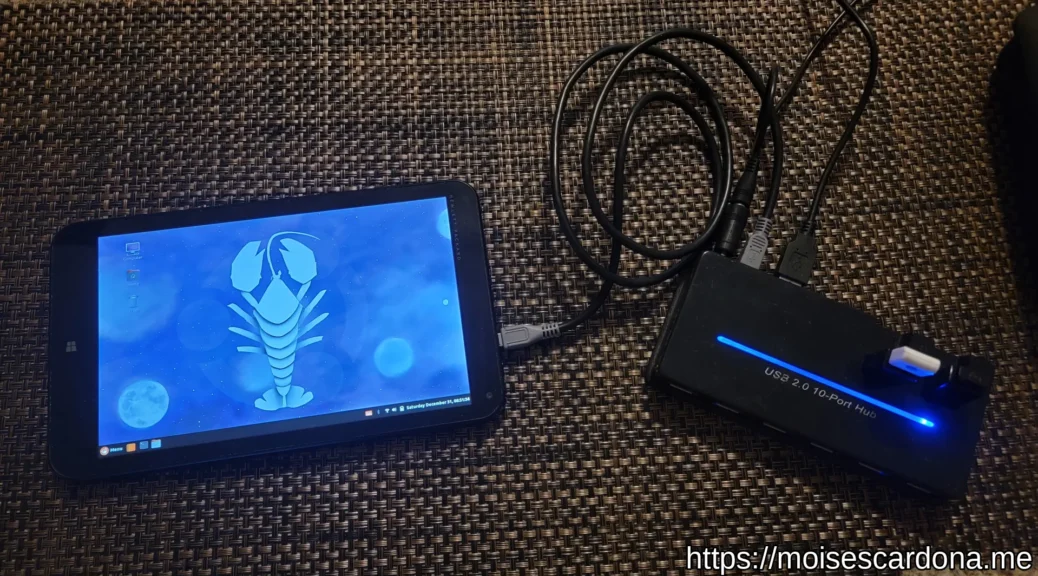 The CERRXIAN Micro USB OTG to Mini USB Cable
The CERRXIAN Micro USB OTG to Mini USB Cable
Hi everyone,
Today, we will be seeing the CERRXIAN Micro USB OTG to Mini USB Cable cable. This is an On-The-Go (OTG) cable that converts from Micro USB to Mini USB. Useful applications of it includes being able to use a USB Hub with a Mini USB connector with a Micro USB phone or tablet.
Before USB-C became standard, older phones and tablets used a Micro USB port. These devices usually only had a single Micro USB port that besides being used to charge them, could also be used to connect accessories if it was supported.
The usual way to connect accessories to a phone or tablet was by using a Micro USB OTG to USB-A adapter. Then, we could use a normal USB-A cable to connect our devices to them. This meant using 2 cables.
With this cable, there is no longer a need to use a Micro USB OTG to USB-A adapter to connect a Mini USB device because this cable is already OTG. We can simply connect the Micro USB side to our phone or tablet, and the Mini USB side to our device to use.
Let's see this cable below:
Unboxing the cable
This cable comes inside a plastic bag: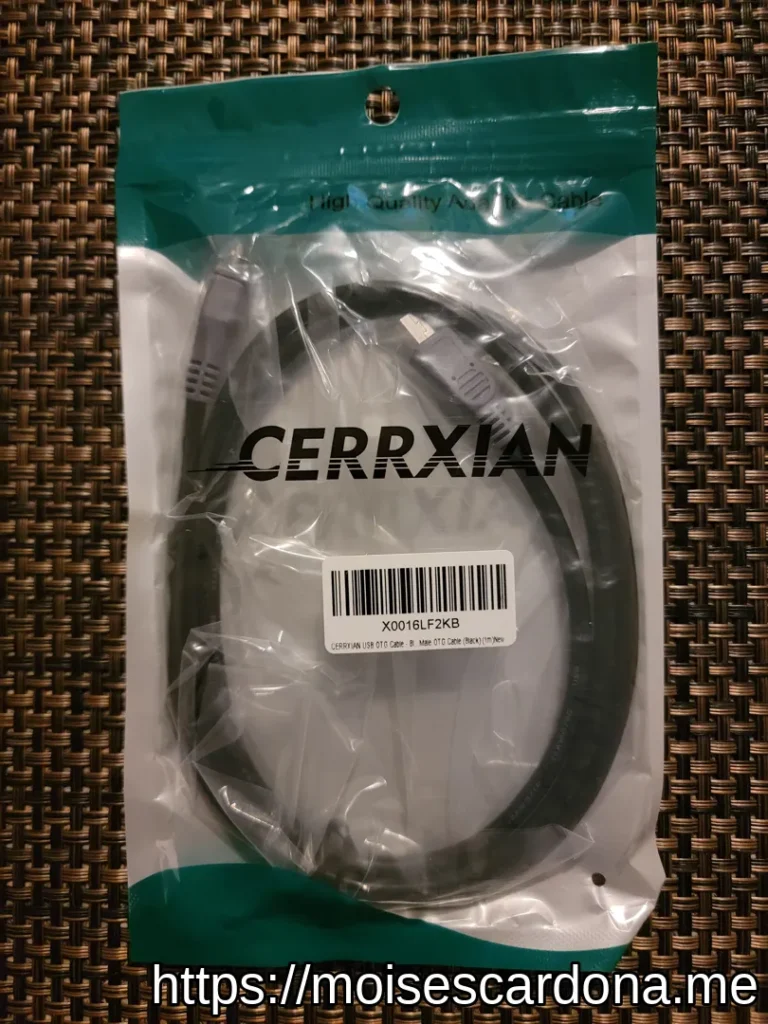 The cable inside is inside another plastic bag: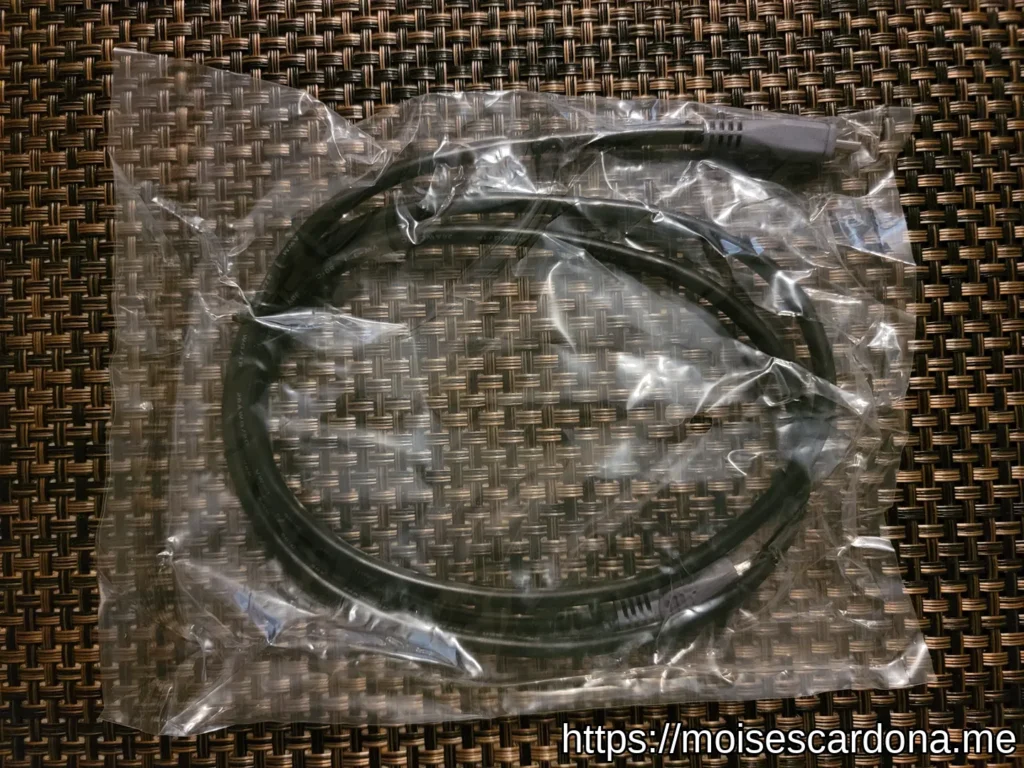 Here is the cable outside of the plastic bag: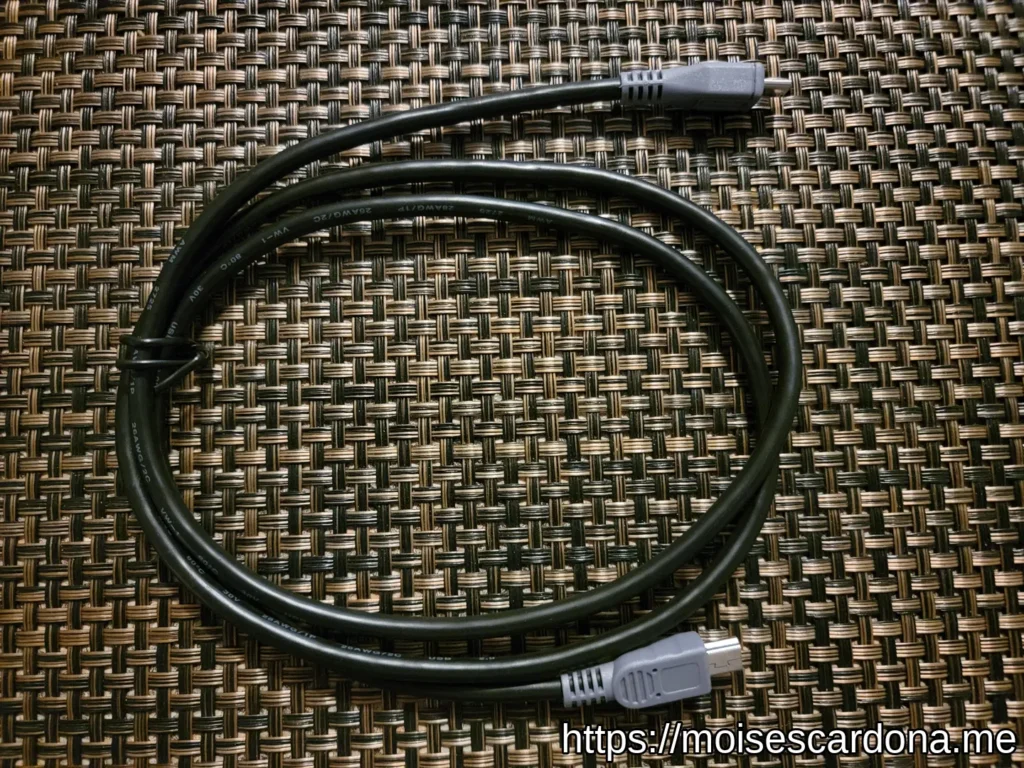 Now, let's take a look at the connector. Here is the Micro USB side: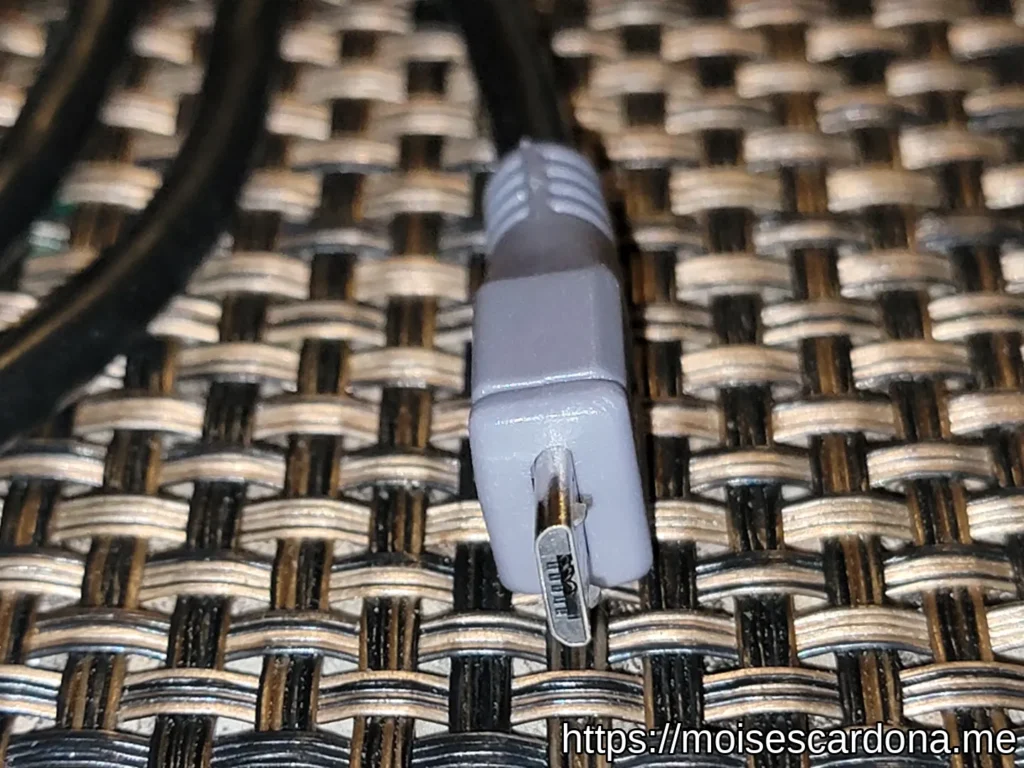 And here is the Mini USB side: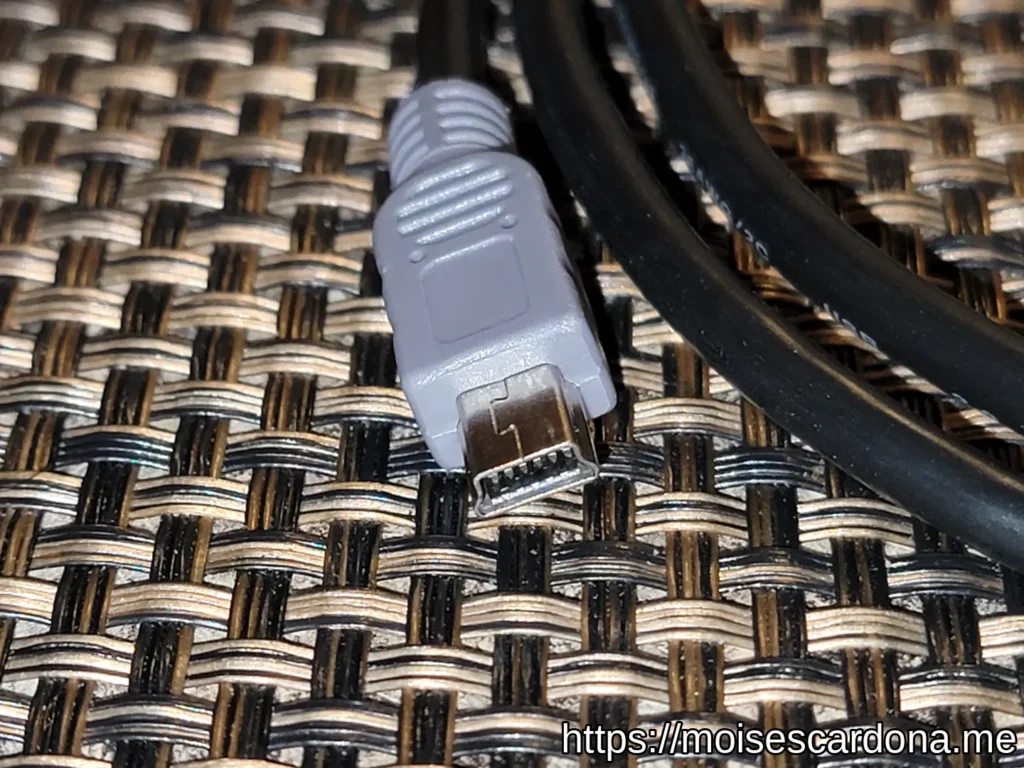 Using the cable
Using this cable is as simple as connecting both sides of it to heir respective device. To test it, I connected it to my HP Stream tablet and a 10-port USB Hub. It identified the hub correctly along with the devices connected, meaning it is working as intended.
Conclusion
Thanks to this cable, I do not need to use the usual USB OTG adapter, making my setup more organized. The cable length is good enough too. Not too long and not too short. Therefore, I can recommend this cable if you still have some Micro USB tablet that supports OTG and Mini USB devices.
You can get this USB cable on Amazon at the following link: