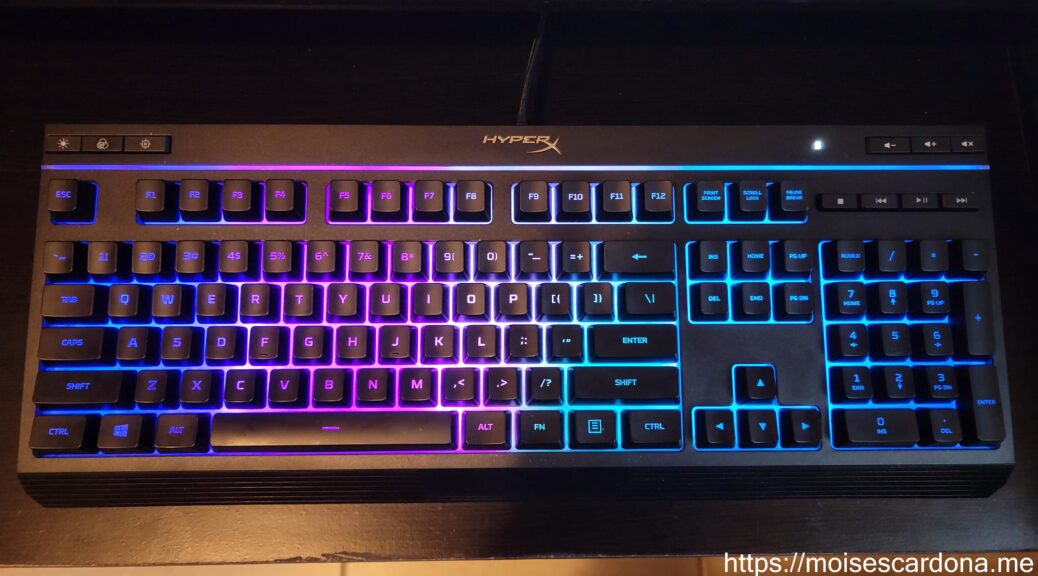 The HyperX Alloy Core RGB Wired USB keyboard
The HyperX Alloy Core RGB Wired USB keyboard
Hi everyone,
Today, we will be seeing the HyperX Alloy Core RGB Wired USB keyboard. This is a keyboard that is targeted to "gamers", but in reality, it is suited for general use.
This keyboard is wired, which means that it will work better than a wireless keyboard where sometimes interference can cause keystrokes to not be registered properly, and you don't have to change or recharge the battery, since it is powered by the same USB cable.
The keyboard has 5 RGB LED regions and can be customized. This is a plus if you're into RGB stuff, but for some casual user, a static color mode is provided, also allowing you to switch colors.
Unboxing
The Keyboard comes in a well-packaged box: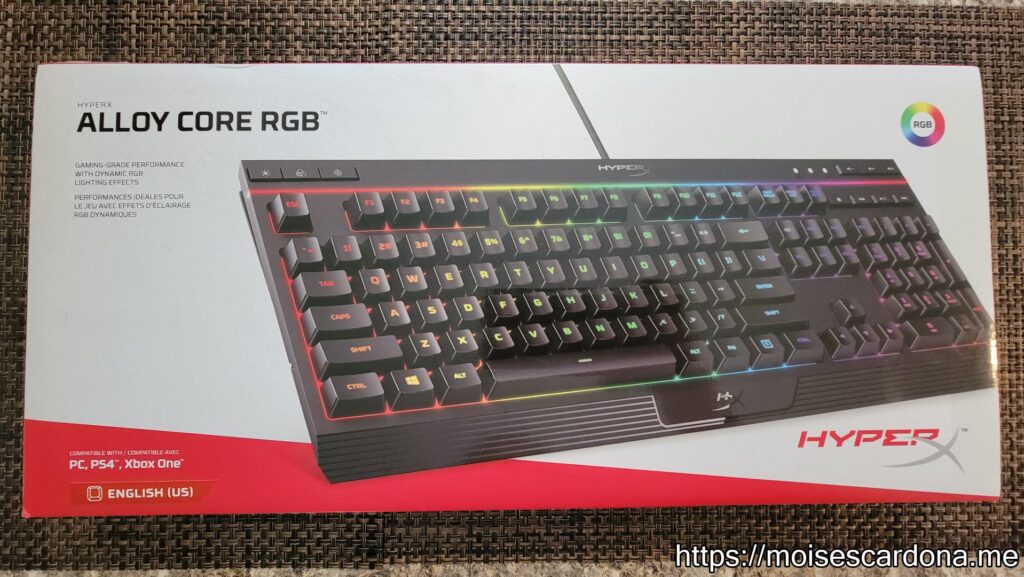 Opening it reveals the keyboard as well as some documentation behind it: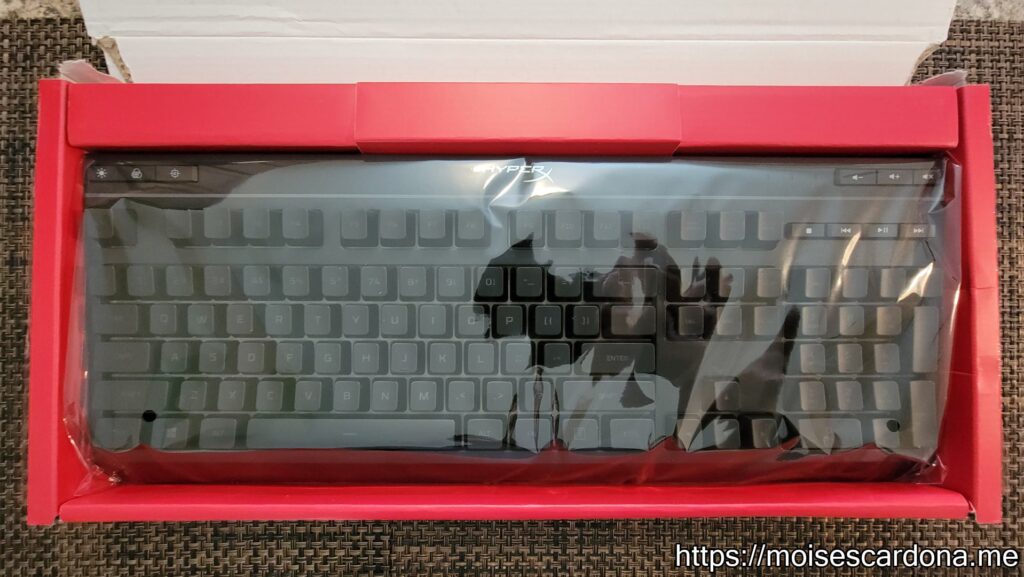 The keyboard comes protected inside a plastic bag: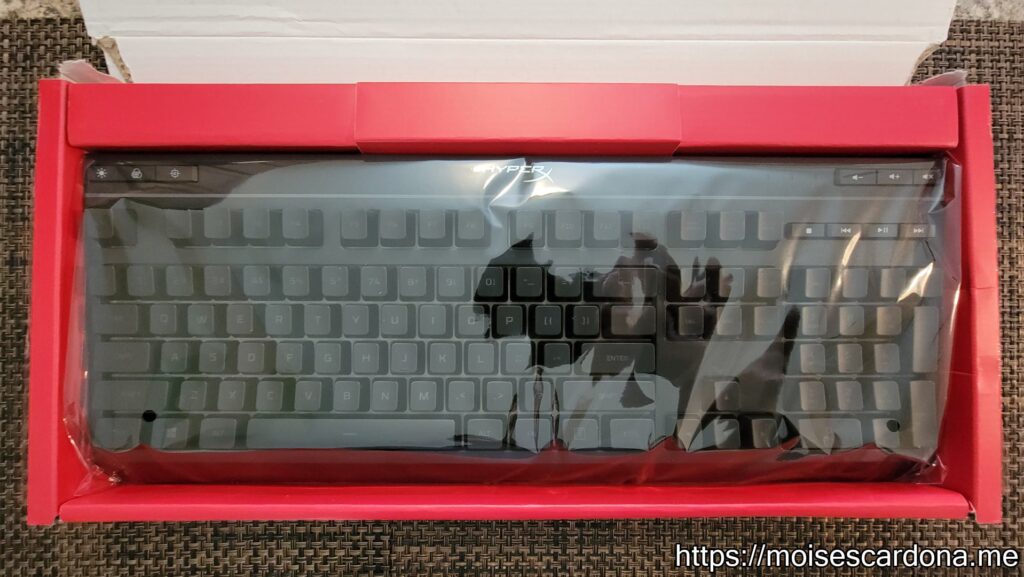 Here is the keyboard front and back: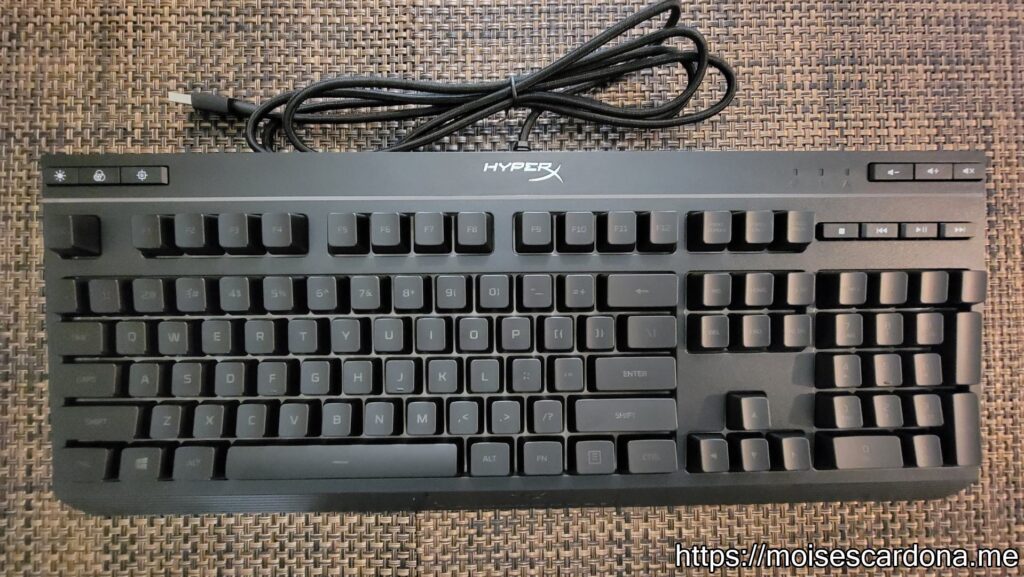 Keyboard details close-up: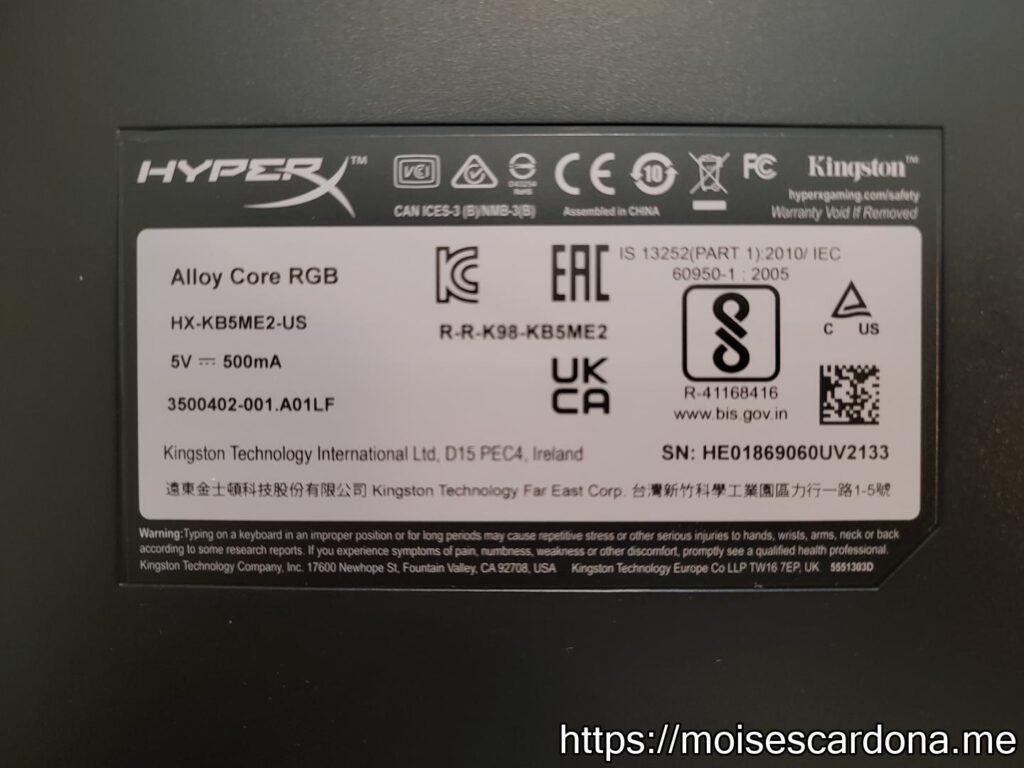 Finally, here is the keyboard connected in the "Solid" RGB mode with the color set to white: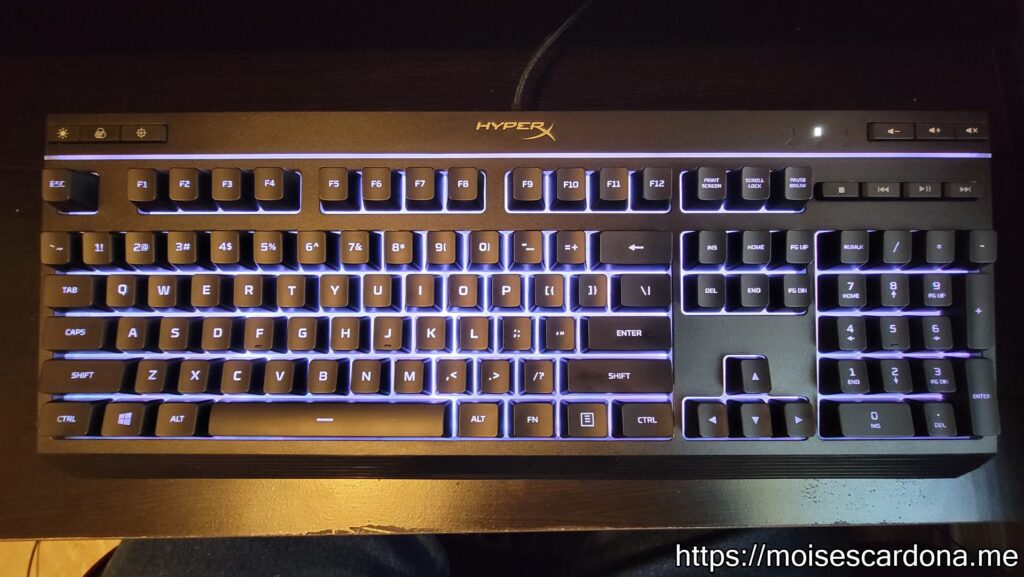 RGB Modes
This keyboard comes with 6 RGB modes. Let's see them below:
Colour Cycle (Default)
In this mode, the keyboard LED lights will cycle through the 9 available colors, fading between each: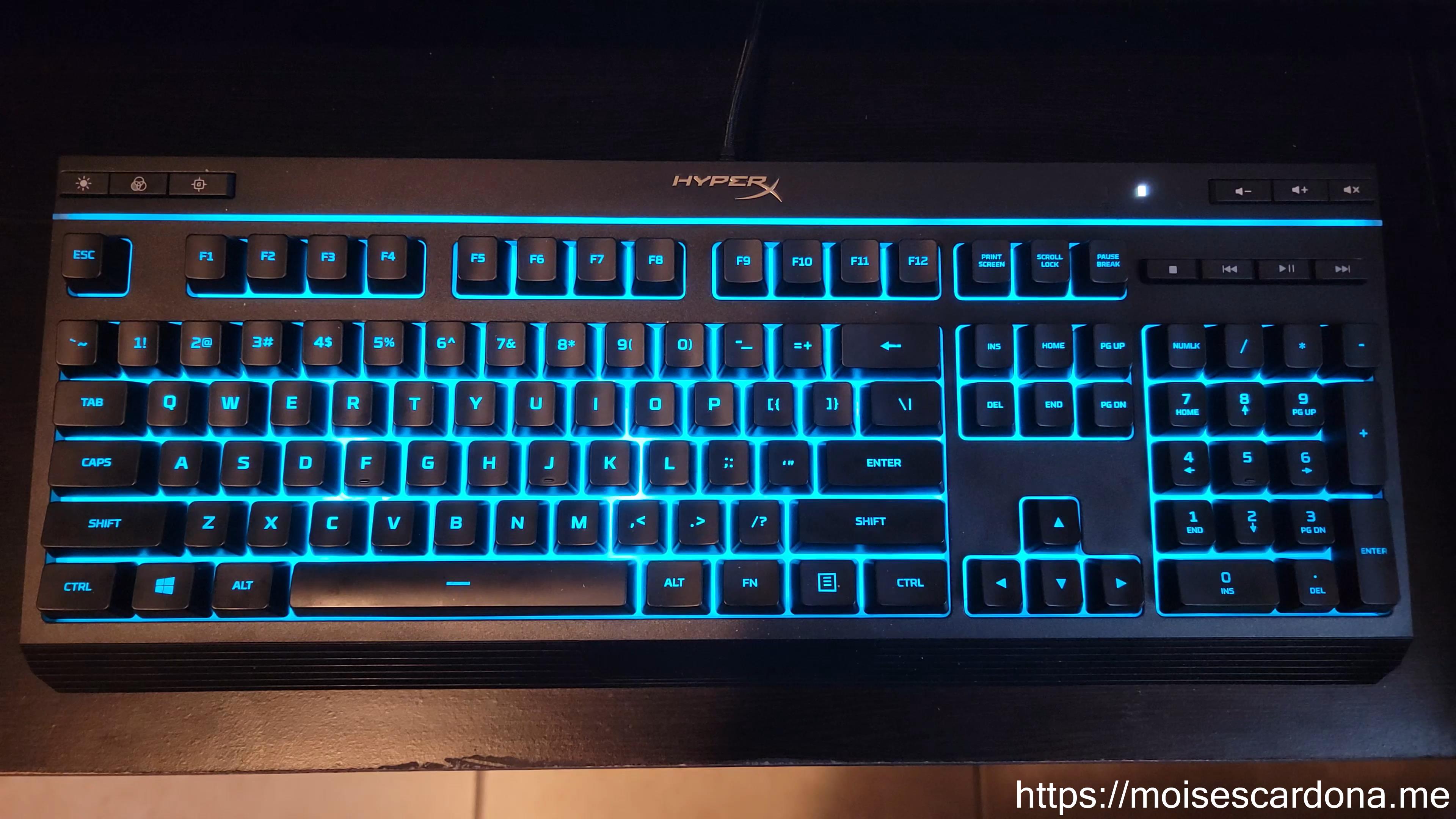 Spectrum Wave
This mode cycles the LED RGB colors from Left to Right: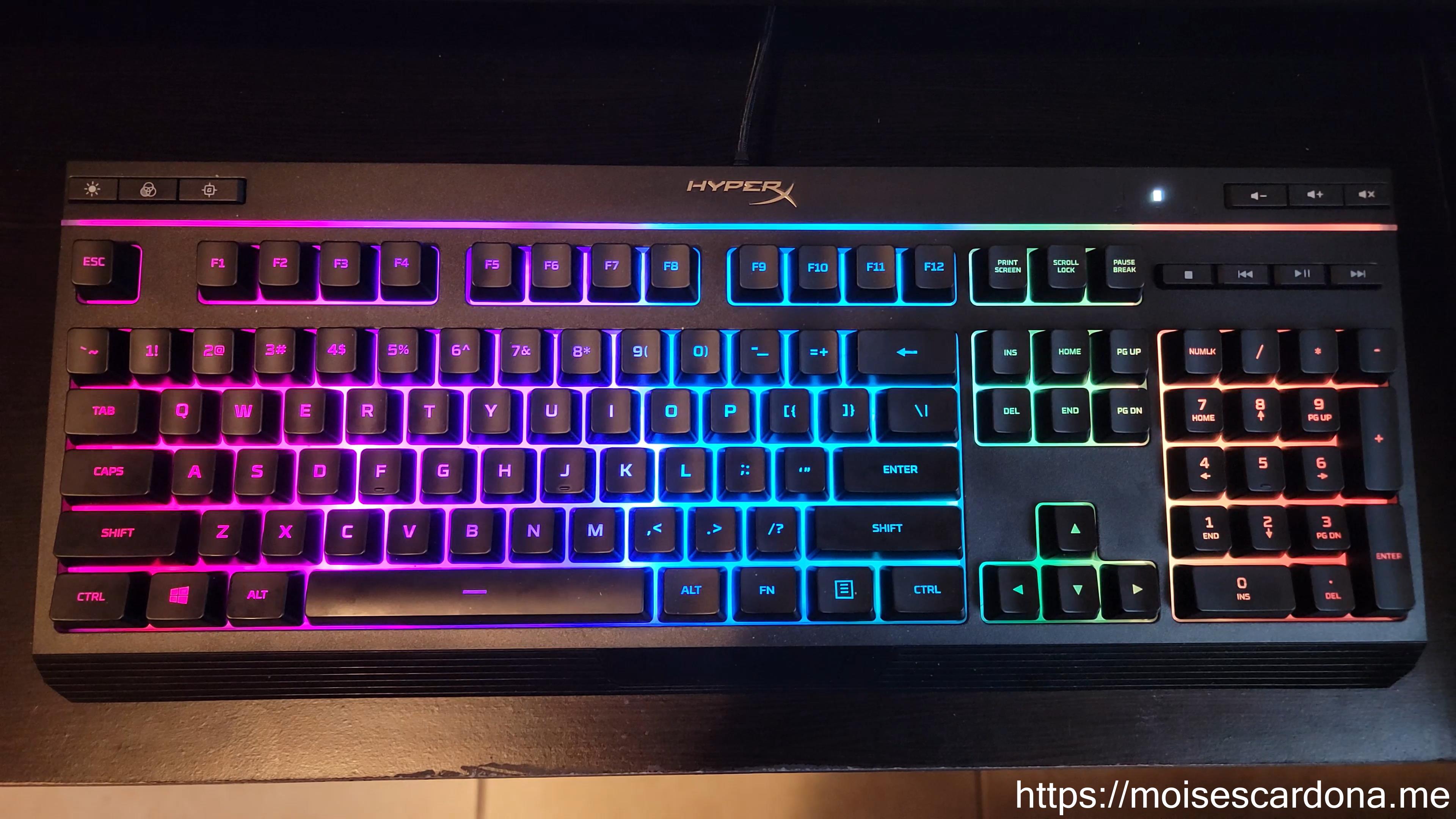 Breathing
This mode uses a solid color and gives a breathing/fading effect. It can be customized by pressing the FN + Left or FN + Right arrows to change the color: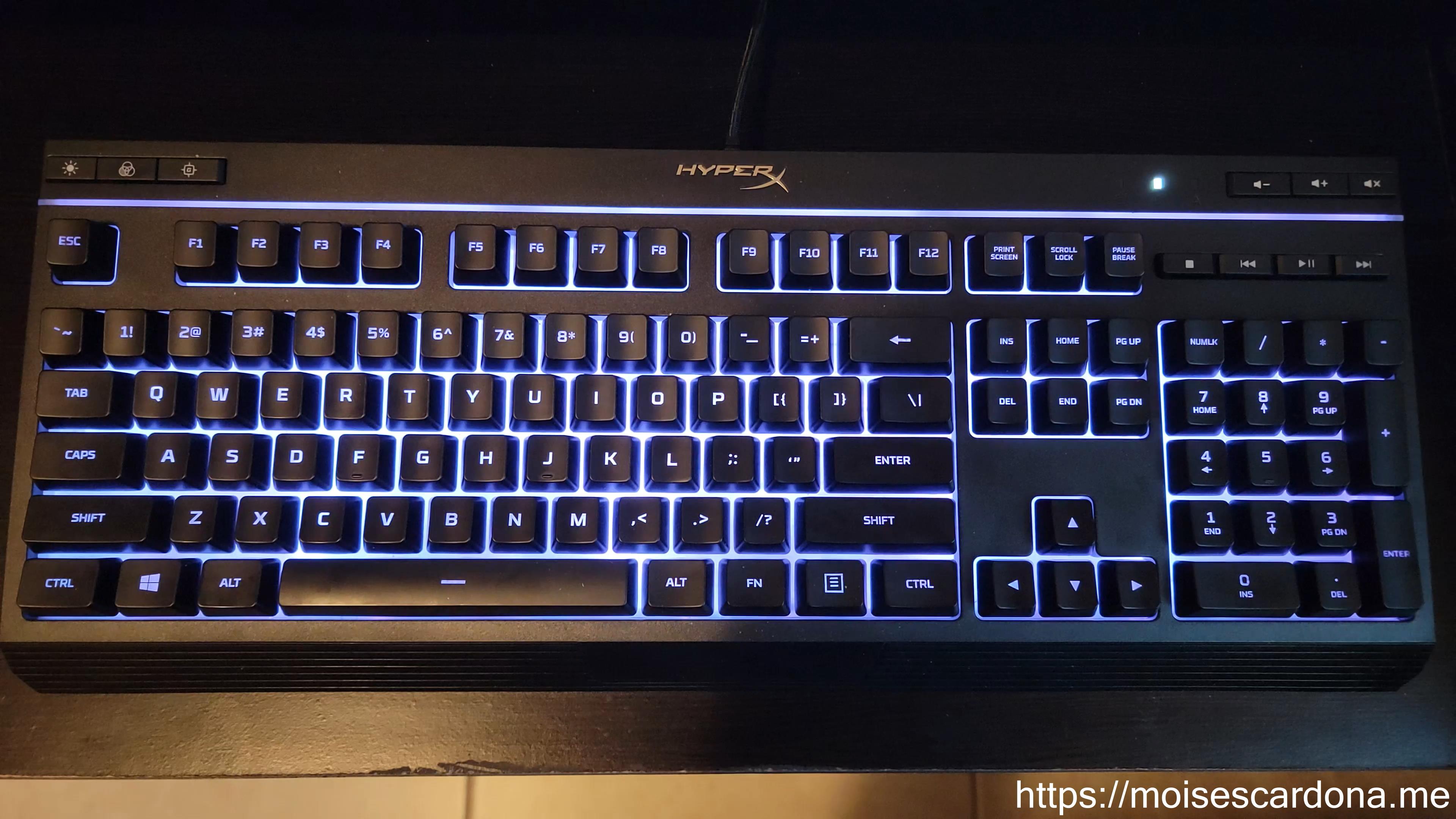 Solid
This mode shows a specific color in the entire keyboard. Like with the Breathing mode, you can use the FN + Left or FN + Right to change the displayed color: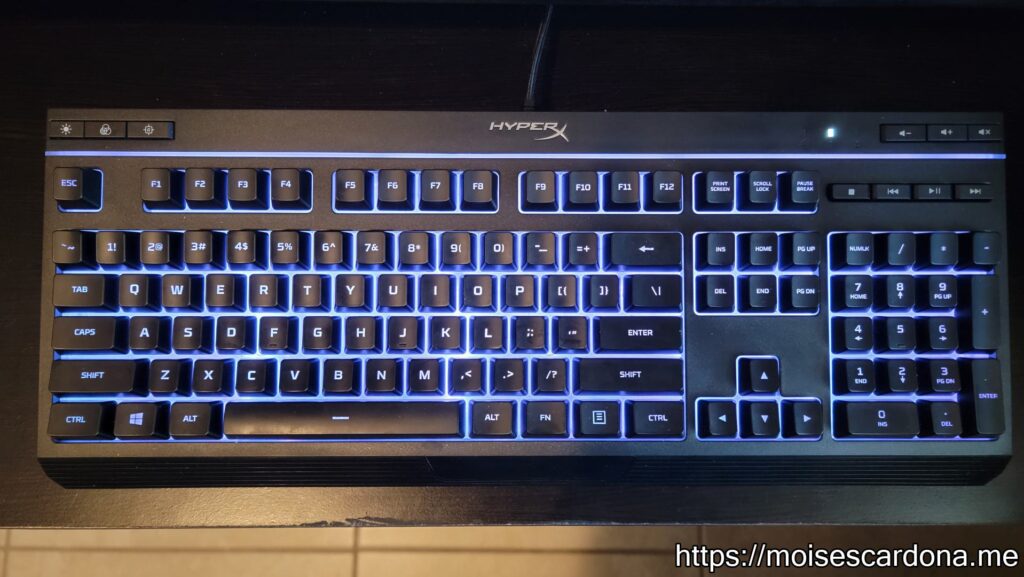 5 Zones
This mode is similar to Solid, except that each keyboard RGB LED zones can be customized by pressing FN + F1/F2/F3/F4/F5 to cycle through each color.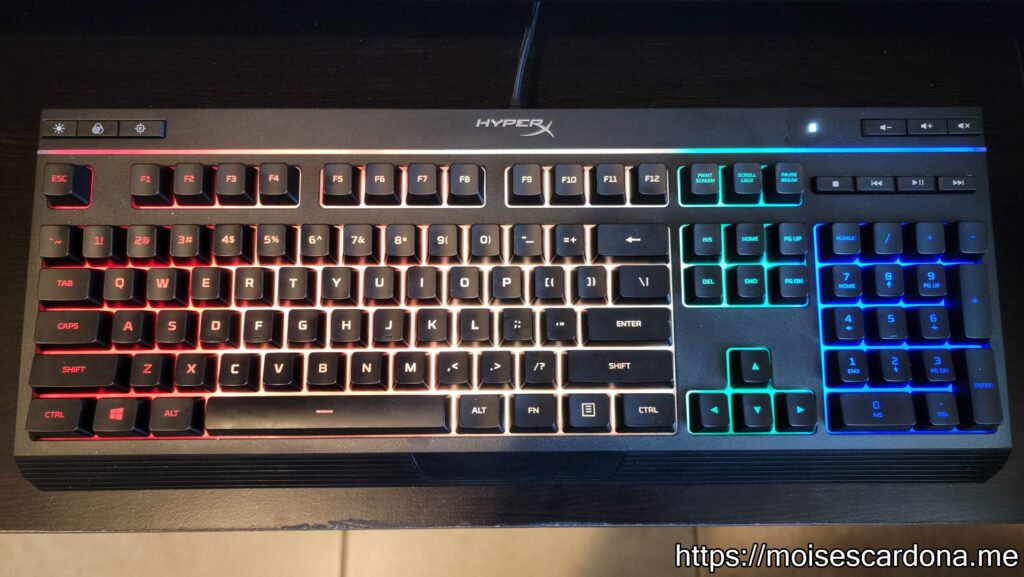 Aurora
This mode cycles through each color for each keyboard RGB zone: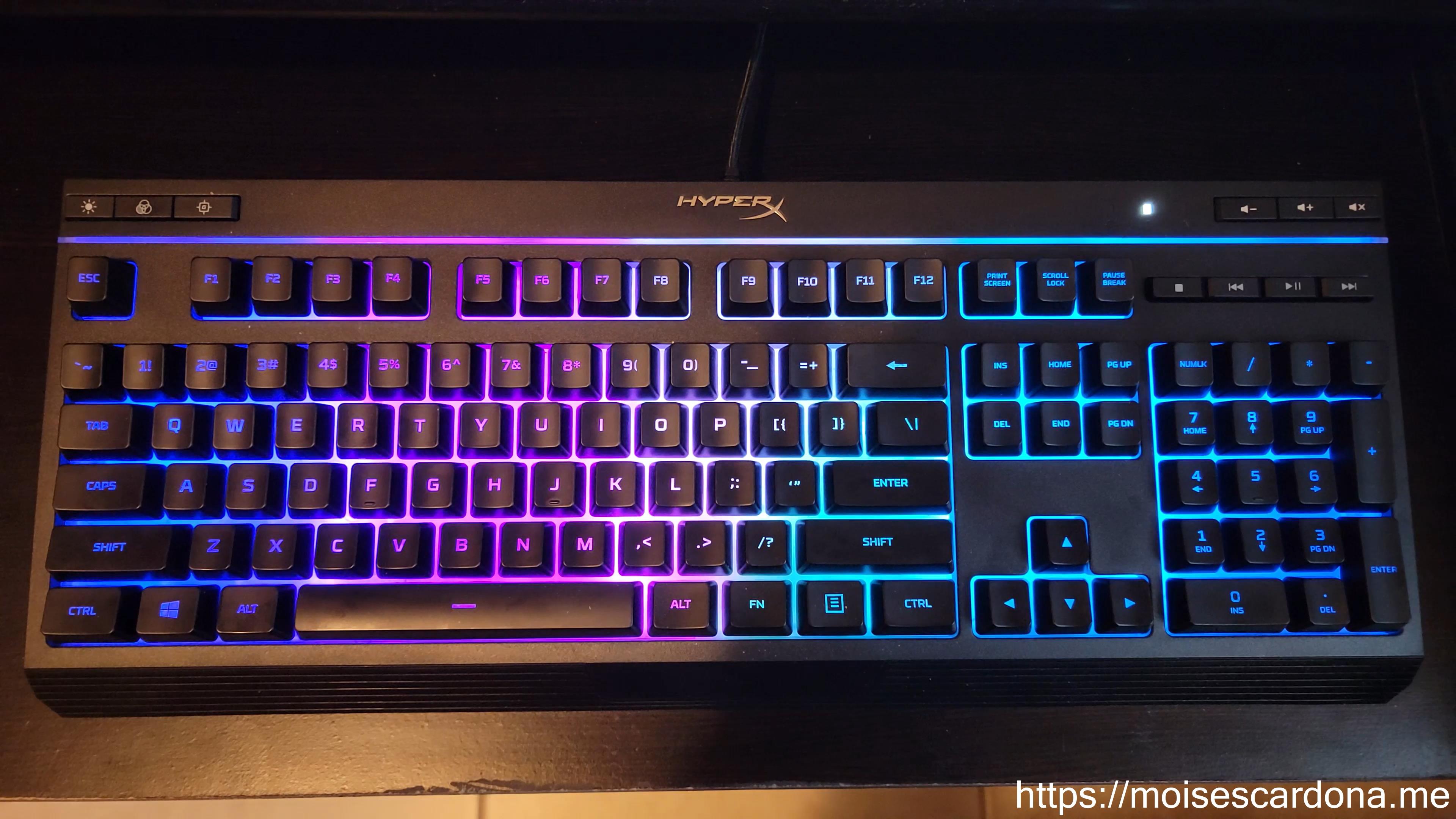 Conclusion
This keyboard feels soft to type, and the key noise is perfectly balanced. You'll get a great typing feeling as well as the classic key click while typing. The RGB customization is a plus, but most importantly is that this is a backlit keyboard, allowing you to use it in dark environments.
I think this keyboard is an excellent choice even for casual users, due to its simplicity and great typing feeling. There is no need to install special drivers or software, as all of the customization is done directly in the keyboard. Additionally, the fact that this is a wired USB keyboard also means that you will not experience any possible interference or missing keystrokes that can usually happen with 2.4Ghz Wireless Keyboard.
You can get this keyboard on Amazon at the following link: