The SilverStone TOB04 9.5mm Slim Optical Blu-Ray Writer
The SilverStone TOB04 9.5mm Slim Optical Blu-Ray Writer
Hi everyone,
Today, we will be unboxing the SilverStone TOB04 9.5mm Slim Optical Blu-Ray Writer. This is yet another Blu-Ray Writer for internal 9.5mm optical drive bays.
This drive is able to burn all major optical drive formats, including BDXL discs.
Upon opening it, we see it comes with a slim SATA cable that helps us if we choose to use it in a desktop machine if it has a slot for a drive like this, or other compatible 5.25 bay adapters.
The drive comes with a "sticker" that is supposed to make it look fit on 12.7mm drive bays. We also have the drive underneath it.
The drive is inside a protection bag.
We can see that this SilverStone drive is actually a Pioneer BDR-UD03ASW drive. Pioneer is a great brand that does quality burners. So far, my half-height drive is doing great, so it's nice to see that this slim drive is also from Pioneer. It's curious to see that the manufactured date is from 2017 when we are in 2021, but it can be that SilverStone is selling overstocked drives, or drives that didn't made it to a laptop.
The drive kit comes with screws as well in case we will use it on an adapter of some sort. Here we also have a closeup of the included slim SATA cable:
My main purpose of this drive is to use it on an old Lenovo Y510p (Which BTW, it's running Windows 11) and watch movies in it. I may also use the drive for burning purposes since it's a Pioneer drive. The laptop had no issue recognizing the drive.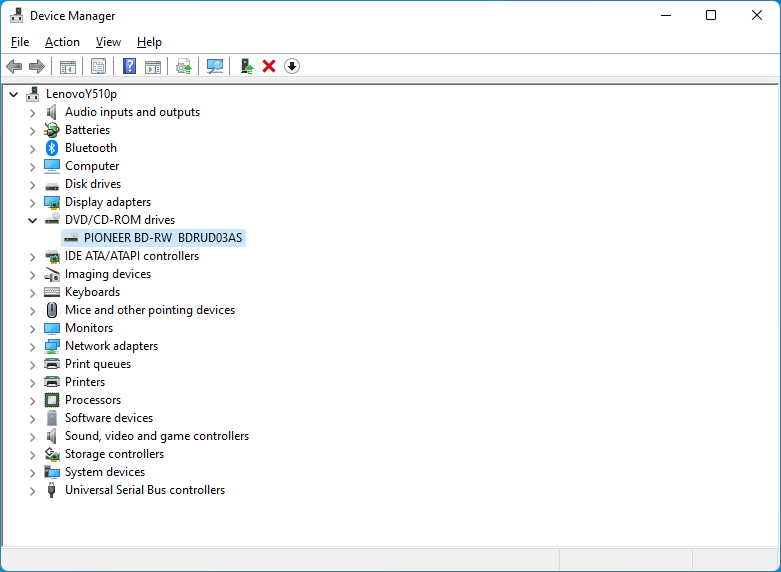 Here we can see the drive capabilities in ImgBurn: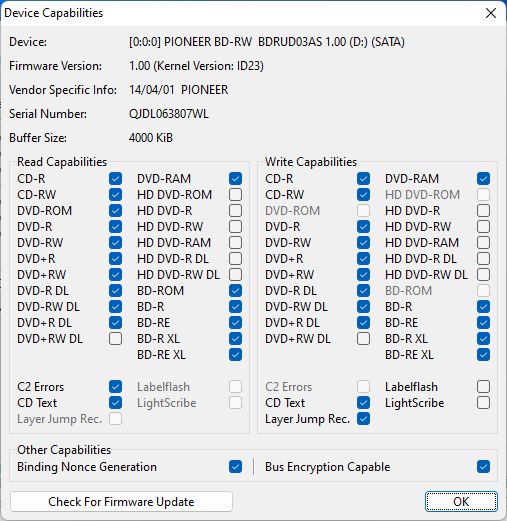 Now, I can just watch a movie right before bedtime thanks to this drive.
You can get this drive on Amazon on the following link: