World Community Grid Statistics – Thursday, June 8, 2017 (6/8/2017)
World Community Grid Statistics – Thursday, June 8, 2017 (6/8/2017)
Hi everyone,
Here are my daily stats for World Community Grid – Thursday, June 8, 2017:
BOINC Tasks: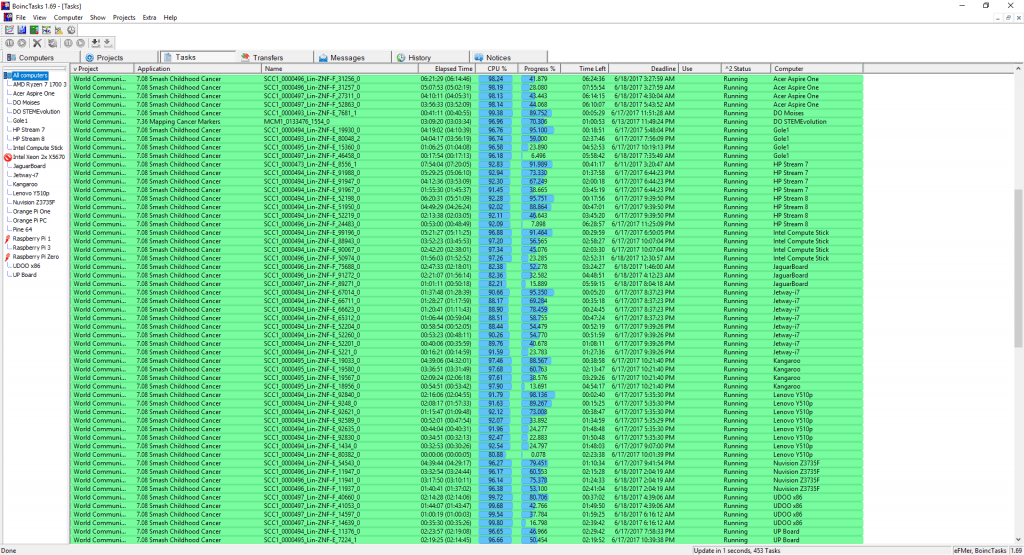 Remember you can see the tasks I'm currently running on my website here.
The tasks shown in my website gets updated every 5 minutes, so be sure to check often to see which tasks I'm processing and how they've progressed!
More stats from me here.