20 Year badge for my contribution of Smash Childhood Cancer from World Community Grid
20 Year badge for my contribution of Smash Childhood Cancer from World Community Grid
Hi everyone,
I did it! I finally got the Diamond 20 year badge for my contribution toward the Smash Childhood Cancer from World Community Grid.
This came as a surprise since these days I've only been crunching tasks with my 24-thread server which is located in Puerto Rico. All of my other machines were disabled since Sunday due to Hurricane Irma passing over the State of Florida. They are all now activated once again since we just got power again. You can see in the stats below that for these pasts days, there was little contribution done compared to the rest of the past days.
The badge is the following: 

Notice received in BOINC:

My World Community Grid stats up to this point: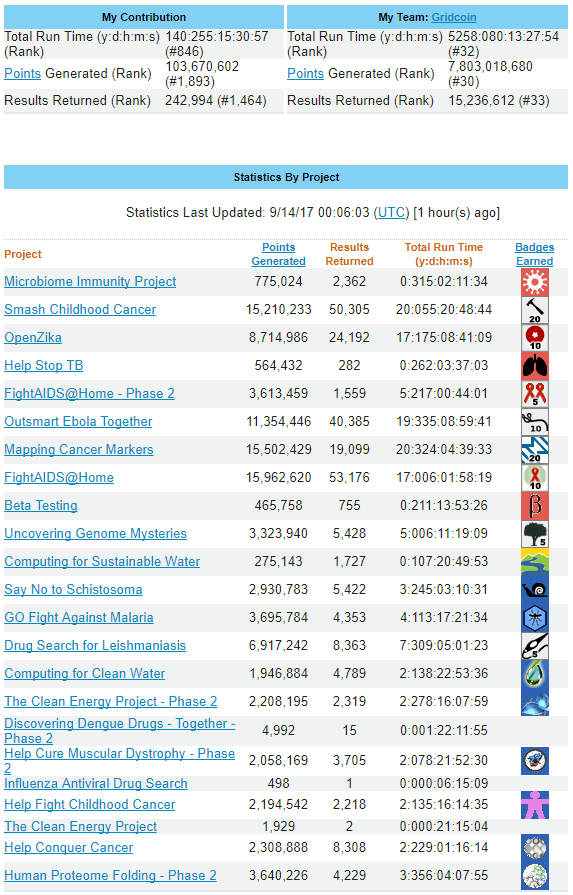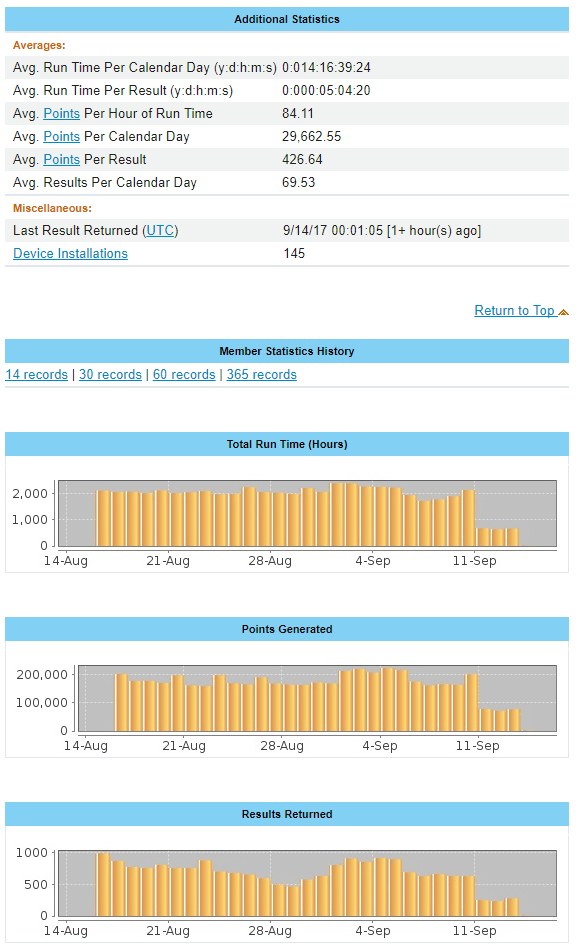 Now, I've changed the priority to receive some Outsmart Ebola Together, FightAIDS@Home, Help Stop TB, and Microbiome Immunity Project tasks, to collect the next badges of those projects 🙂
Let's Keep Crunching!