20 year badge for Outsmart Ebola Together! Another project from IBM World Community Grid
20 year badge for Outsmart Ebola Together! Another project from IBM World Community Grid
Hi everyone,
Continuing with my badge-collecting adventure, I got today the Diamond 20 Year Badge for the Outsmart Ebola Together project from IBM World Community Grid.
The other days, I also got the Diamond 20 Year Badge for the Smash Childhood Cancer project as well, and I told you in the last paragraph that I changed the priority of the projects so I can upgrade my badges from the other projects. This is the result of it 🙂
The Diamond 20 Year Badge for Outsmart Ebola Together is the following: 

This is the notice I got in BOINC:

And here are my stats so far:
As you can see from the latest graphs, I have fully recovered from the passing of Hurricane Irma (Click for some photos), which caused me to lose power and my machines were unfortunately not contributing to the project. Now, as you can see from there, my machines are back up and contributing again. Yay! 😄
So what's next?
I've changed the priority once again and have enabled the following projects: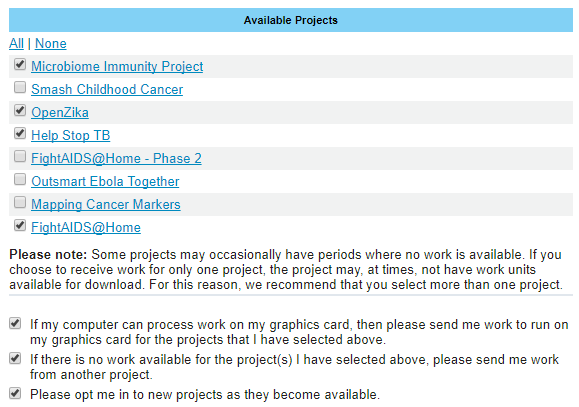 So I should be getting tasks for those projects and upgrade my current badges pretty soon 🙂
Let's keep on crunching! I'll update you when I get another shiny badge 😁