A look at the Mario Golf: Super Rush box and game cartridge
A look at the Mario Golf: Super Rush box and game cartridge
Hi everyone,
Today, we'll look at the game cartridge and the box of Mario Golf: Super Rush, the newest entry in the Mario Golf series. This game was released on June 25, 2021.
The game box art contains Mario and other Mushroom Kingdom characters on the box front. In the back, we have the usual game description and more characters.
Inside the box, we have a quick controller guide and the game cartridge itself.
The game cart contains Mario too along with the game logo.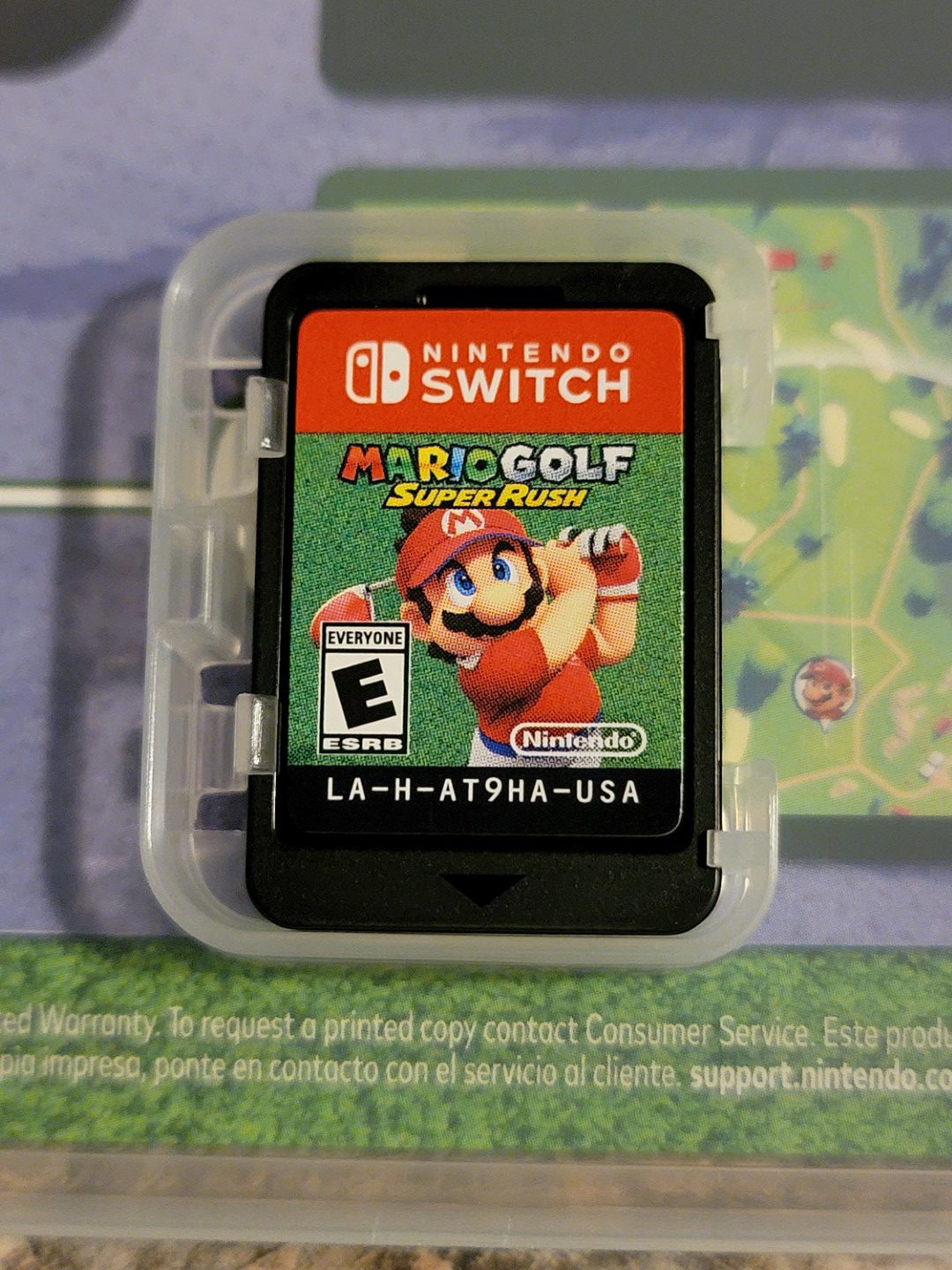 Once inserted in the Nintendo Switch, we also have the same graphic as featured in the box art:
The only Mario Golf game I've played until this time was Mario Golf: Advance Tour for the Gameboy Advance. We'll see how I like this one, since it's been years since I played the Gameboy Advance game.
You can get this game on Amazon at the following link: