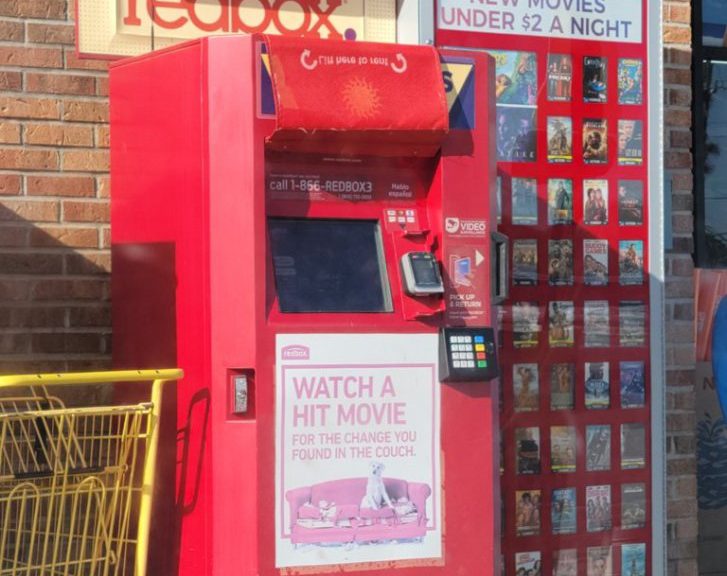 Movies added, removed, and coming soon at Redbox – July 20, 2021
Hi everyone,
Today is the 3rd Tuesday of July 2021. This week, we got 4 movies on DVD and 1 on Blu-Ray. Let's see them below:
Movies added
DVD
Blu-Ray
Also, on Friday we got Out of Death in DVD and Blu-Ray formats.
Back Again
DVD
Blu-Ray
Movies that can no longer be reserved
DVD
Constantine: City of Demons
Lifetime Double Feature: A Very Merry Toy Store & Four Christmases And A Wedding
The Pagan King
Movies Coming Soon
July 27th
DVD: Joey & Ella
DVD: The God Committee
Blu-Ray: Midnight in the Switch Grass
DVD: Midnight in the Switch Grass
Blu-Ray: A Quiet Place Part II
4K UHD: A Quiet Place Part II
DVD: A Quiet Place Part II
August 3rd
DVD: Take Back
DVD: Here Today
DVD: Don't Breathe (Back Again)
DVD: Till Death
Blu-Ray: Those Who Wish Me Dead
DVD: Those Who Wish Me Dead
August 6th
DVD: She Ball
Blu-Ray: Luca
DVD: Luca
August 10th
DVD: Queen Bees
DVD: Finding You
DVD: Profile
DVD: Batman: The Long Halloween Part 2
DVD: Occupation: Rainfall
DVD: The House Next Door: Meet The Blacks 2
Blu-Ray: The Misfits
DVD: The Misfits
August 17th
Blu-Ray: Hitman's Wife's Bodyguard
4K UHD: Hitman's Wife's Bodyguard
DVD: Hitman's Wife's Bodyguard
More upcoming releases
Blu-Ray: Peter Rabbit 2
DVD: Peter Rabbit 2
Blu-Ray: The Conjuring: The Devil Made Me Do It
DVD: The Conjuring: The Devil Made Me Do It
Blu-Ray: Spirit Untamed
DVD: Spirit Untamed
DVD: The Gateway
DVD: Zola
Blu-Ray: F9
4K UHD: F9
DVD: F9
Blu-Ray: The Forever Purge
DVD: The Forever Purge