Emerald Badge for World Community Grid's Microbiome Immunity Project
Emerald Badge for World Community Grid's Microbiome Immunity Project
Hi everyone,
Today, I got another badge in World Community Grid, and it's the Emerald Badge for the Microbiome Immunity Project! 

This means I've processed 1 year worth of workunits in my machines.
The next badge will be the Sapphire Badge, awarded after processing 2 CPU-time years of workunits.
The message I got in BOINC:

My stats so far:
My workunits in one of my machines: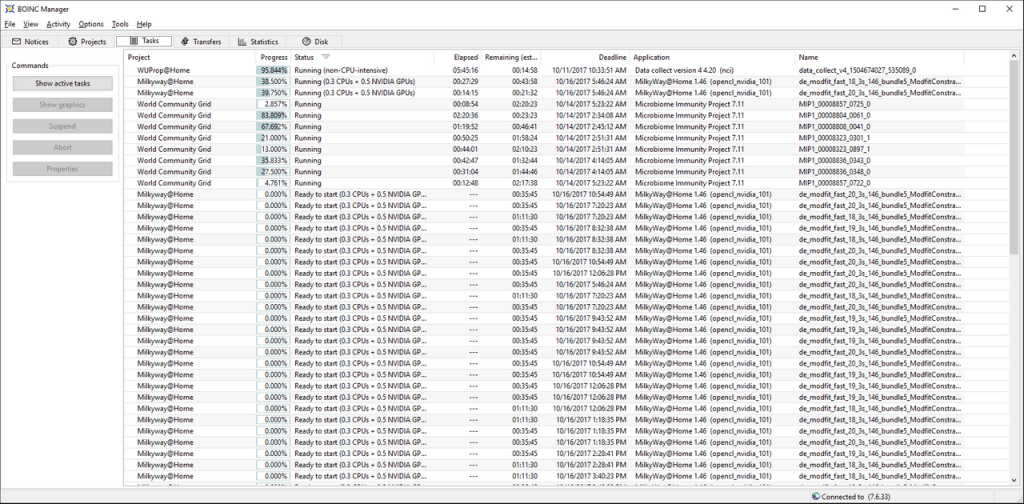 I'll be contributing toward this project as well FightAIDS@Home and see if I can get the next badges 😁. My goal is to reach 20 years on those projects. I'm also participating in Help Stop TB, but tasks on that one are rarely delivered to my machines.
Here you can see the projects I've selected to contribute: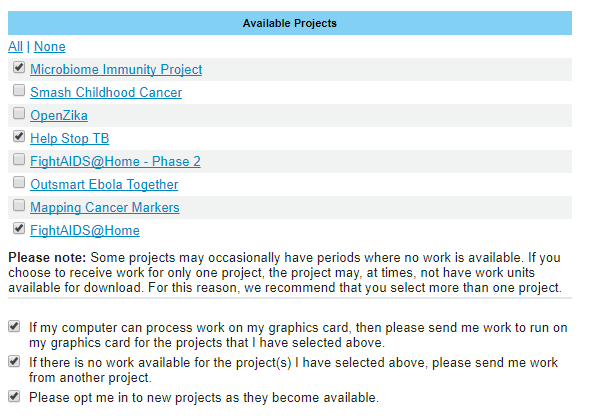 And yes, I'm also contributing toward the MilkyWay@Home project as can be seen on the BOINC screenshot above.
That's all for this update!