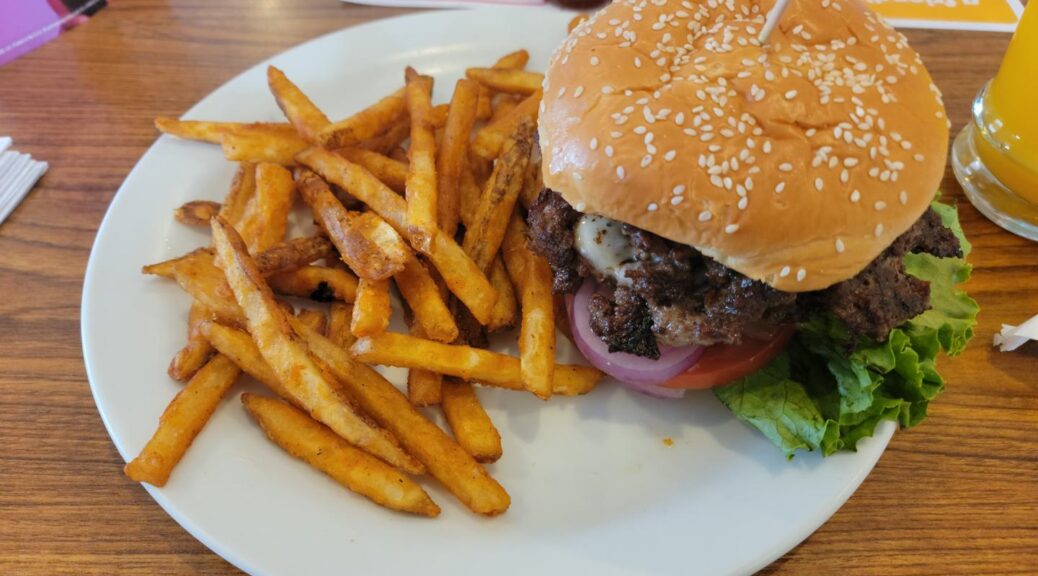 Lunch at Denny's
Lunch at Denny's
In our way to Page, Arizona, we stopped at a Denny's to eat lunch. This Denny's location is part of the Navajo Nation, and is located in Chinle, AZ. Here, the mask mandate is still in place. It is common to see banners or signs telling people to use their masks and have a safe distance: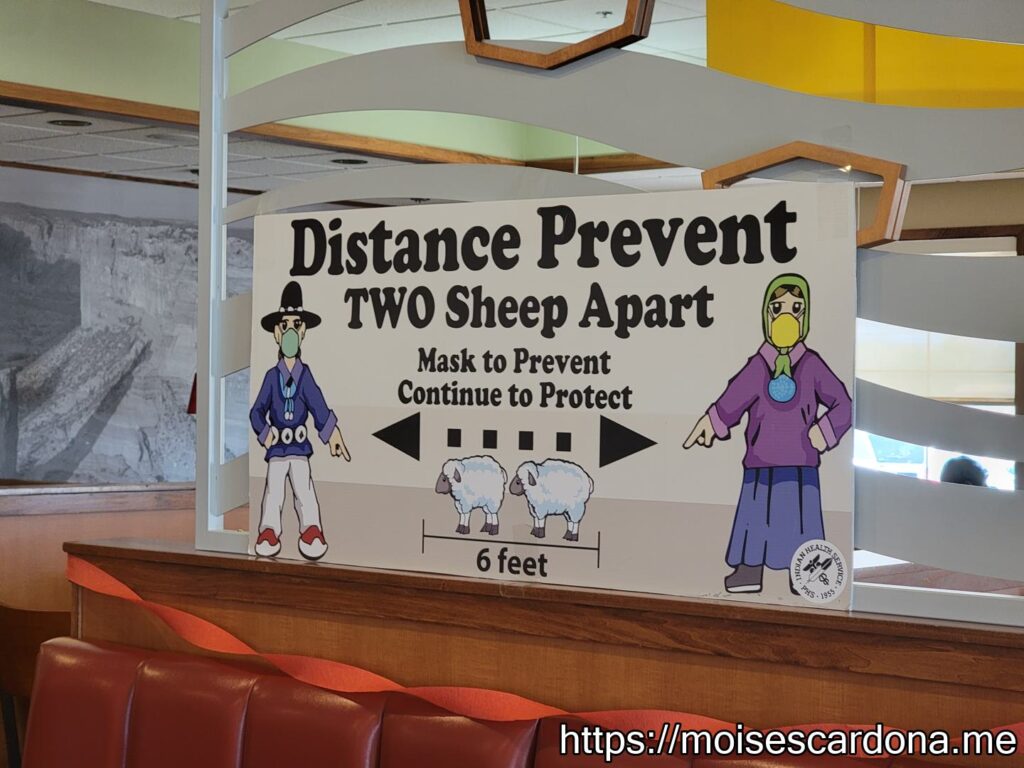 At this location, I just ate a double cheeseburger: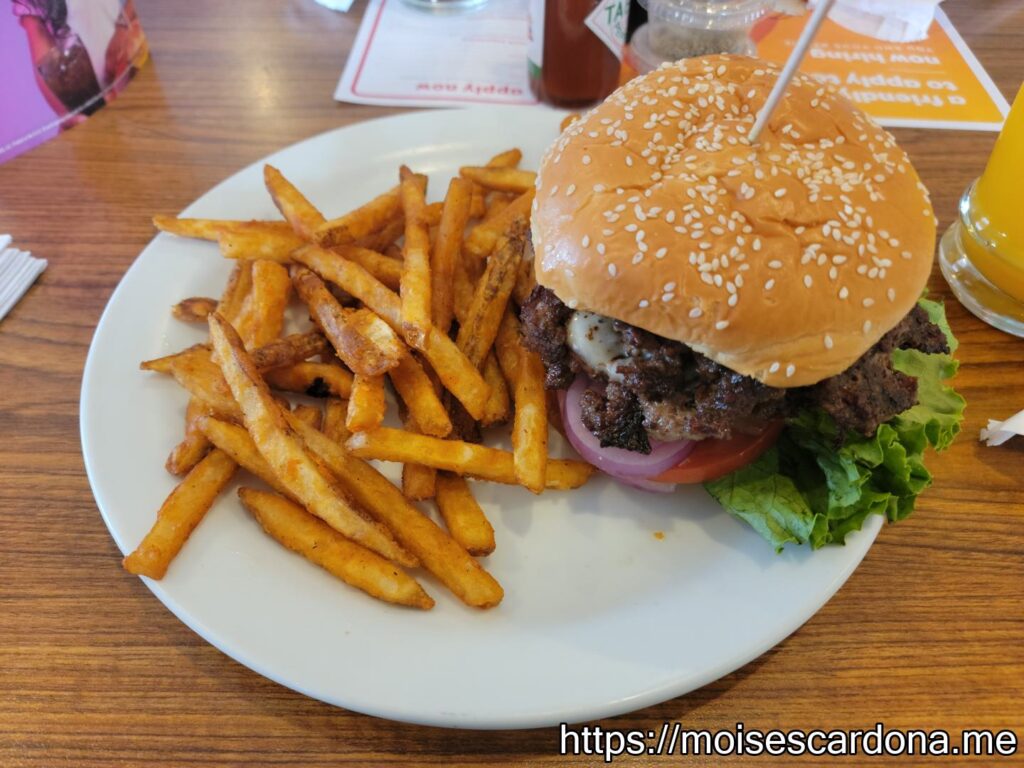 After this, we continued our way to Page, Arizona.