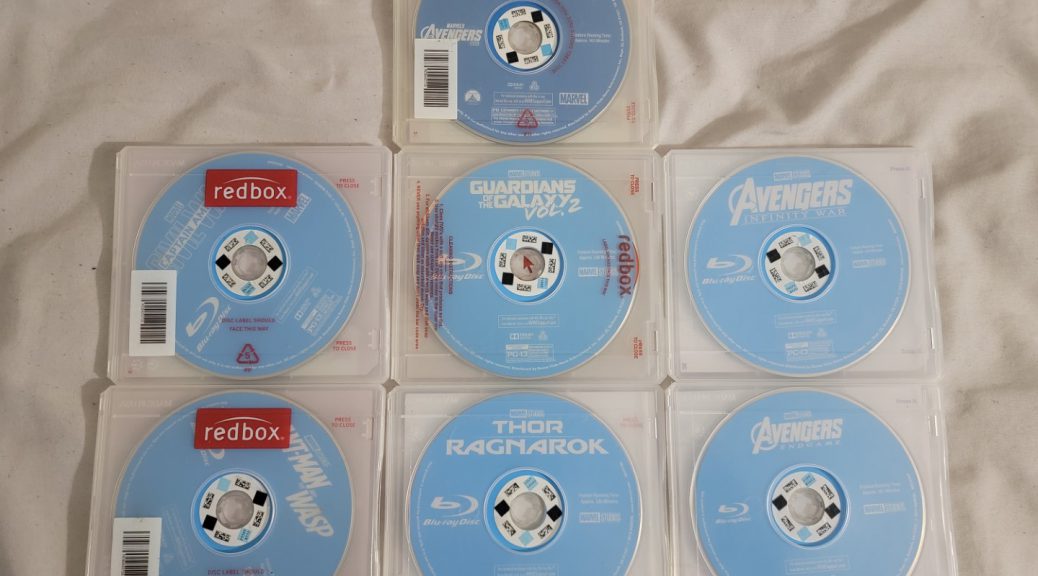 Marvel "Super Used Movie" Sale at Redbox
Marvel "Super Used Movie" Sale at Redbox
Hi everyone,
Redbox is currently having a Marvel Movie Sale titled "Super Used Movie Sale", with each film being available for just $1.99. This applies to both the DVD and the Blu-Ray versions.
Do note that some kiosks may only have a fewer selection of films and some of them can be bought only at the box. An example is the first Avengers Movie and the Avengers: Age of Ultron film, which will not be shown in the app, but some kiosks may have them. Also, you may find the Avengers: Infinity War Blu-Ray on some kiosks as well, while the app only allows the purchase of the DVD version. For Ant-Man and The Wasp, you can only purchase the Blu-Ray version on the app while the DVD version may be at the kiosk.
I'm going to be honest: I have not seen the Marvel movies except for Iron Man 1 and 2 and the first Thor movie, so this sale is worth it as you can basically own the movies for $0.01 less than renting the Blu-Ray version and $0.14 more than renting the DVD version. You can bet I took advantage of this sale:
The first Avengers movie was made available at the kiosk this past Tuesday, but can only be rented at the box and only the Blu-Ray version is in stock. Maybe Redbox will update their app inventory to include this title to buy or purchase.
You have until August 2nd to go and purchase the Marvel movies. The only movies that seem to not be available for sale so far are the Captain Marvel and Doctor Strange movies.
My guess is Redbox wants to liquidate inventory while also making space at the boxes for the new movies coming in the following weeks. August is sure to bring hit movies to the box every week!
Will you buy any of the Marvel movies on sale?