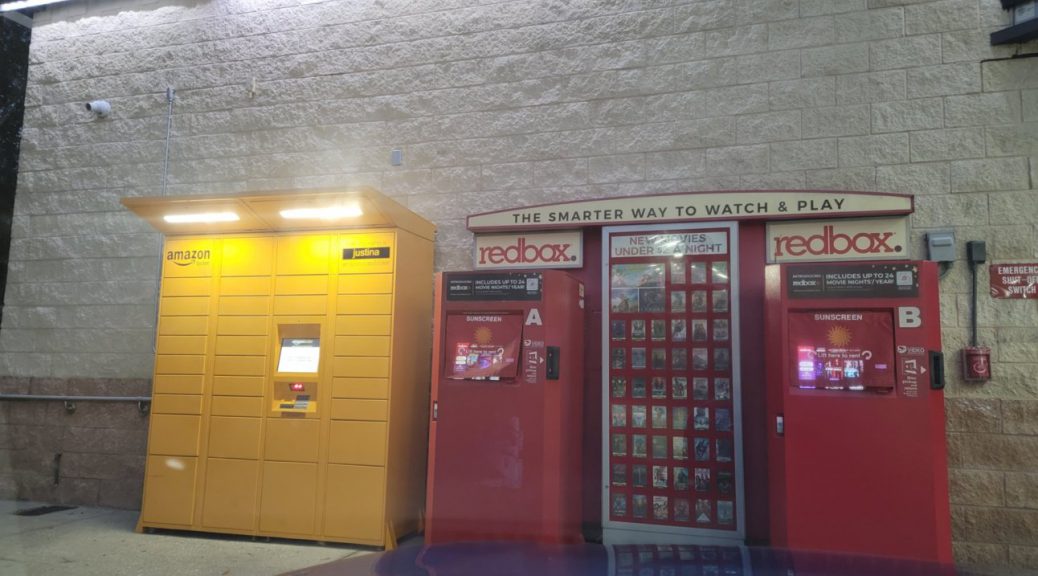 Movies added, removed, and coming soon at Redbox – April 13, 2021
Movies added, removed, and coming soon at Redbox – April 13, 2021
Hi everyone,
Today is the second Tuesday of April 2021. This week, we got 3 new movies on DVD and one back again title. Let's see them below:
Movies added
DVD
Back again
DVD
Jigsaw (Cannot be reserved via the app or website).
Note that this week's movies may not yet be available on all of the boxes. They are slowly being added to them.
Movies that can no longer be reserved
DVD
A.R.C.H.I.E. 2: Mission Impawsible
Blumhouse's Truth or Dare
Disobedience
House of Evil
I Feel Pretty
Jurassic Games
Traffik
You Were Never Really Here
Blu-Ray
Blumhouse's Truth or Dare
I Feel Pretty
Traffik
4K UHD
Movies Coming Soon
April 20th
Blu-Ray: Vanquish
DVD: Vanquish
April 27th
DVD: Cosmic Sin
DVD: Nomadland
DVD: 12 Strong (Back again)
May 4th
DVD: The Virtuoso
Blu-Ray: Every Breath You Take
DVD: Every Breath You Take
Blu-Ray: Judas and the Black Messiah
DVD: Judas and the Black Messiah
DVD: The Little Things
May 11th
DVD: Send It!
DVD: Land
DVD: The Mauritanian
DVD: The Vault
Blu-Ray: The Marksman
DVD: The Marksman
More upcoming releases
DVD: Minari
Blu-Ray: Tom & Jerry
DVD: Tom & Jerry
Blu-Ray: Chaos Walking
4K UHD: Chaos Walking
DVD: Chaos Walking
DVD: The Courier (2021)
DVD: Boogie
Blu-Ray: City Of Lies
DVD: City Of Lies
DVD: Nobody
4K UHD: Godzilla vs. Kong
Blu-Ray: A Quiet Place Part II
4K UHD: A Quiet Place Part II
DVD: A Quiet Place Part II