The HP version of the LG GT80N Slim Optical Drive
The HP version of the LG GT80N Slim Optical Drive
Hi everyone,
Today, I will show you the HP version of the LG GT80N Slim Internal Optical Drive:
This drive can burn CDs and DVDs and offer fast speeds up to 24x for CD-R and 8x for DVD+/-R discs. It uses a SATA connection: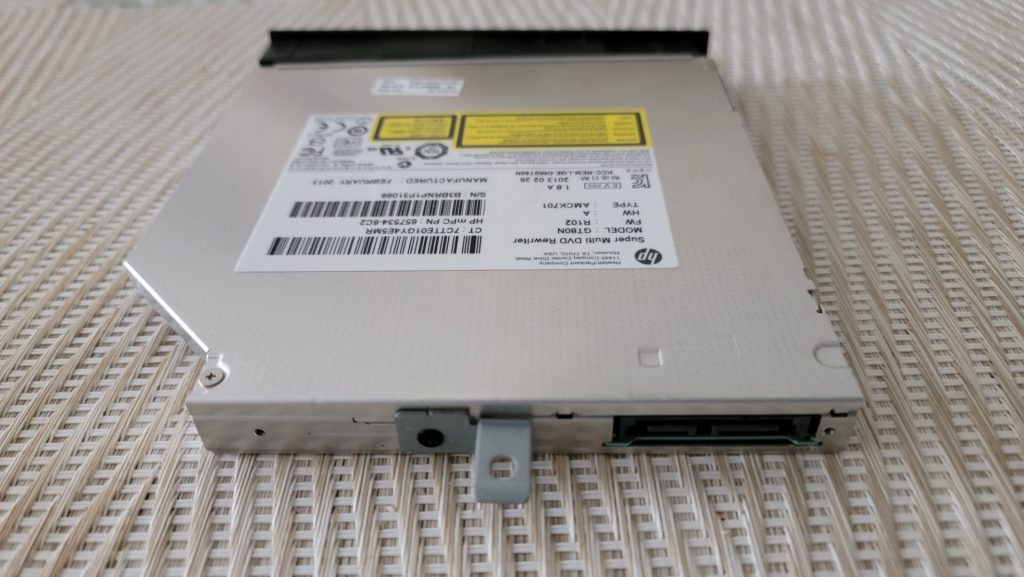 This drive can handle all of the CD and DVD varieties available:
The only thing we can't change is the DVD+R (DL) Book Type setting. Some drives already does this behind-the-scene while burning it, so we should check if this is the case with this drive later on:
Here is a look at the internal drive mechanism:
The Optical Pickup Unit (OPU) are similar between the 2, except that the one from the LG GP96YB70 is covered more than the one from the GT80N:
This drive is part of an HP laptop. It seems to be working great, but we will see how good it can burn discs later on, especially since this drive runs on HP firmware.