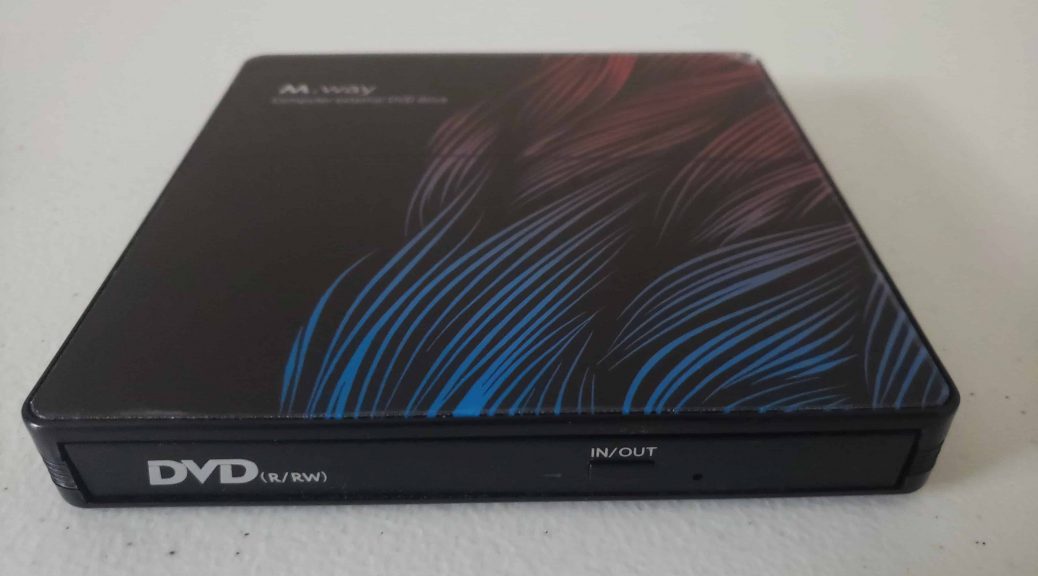 The M Way USB External DVD Drive
The M Way USB External DVD Drive
Hi everyone,
In this post, I'll show you the M Way USB External DVD Drive.
This is a slim External CD-RW/DVD-ROM Combo drive, which is quite interesting, given that most units today are DVD writers. This one just reads and writes CD-R/RW, and reads DVD's, but can't write them.
The brand is unknown, too, but it was on sale a few days ago and decided to get one, just to have just in case one of my other drives goes bad. While CD/DVD usage has degraded over time, I do have music CD and I listen to them sometimes, so having a drive is handy to listen to them.
Unboxing
Let's start with the box:
It is pretty colorful, and has a description of what it contains, as well as its features.
Opening the box we find the drive inside a bag:
We then find that the drive is wrapped in bubble wrap, and that there are some cards inside:
We can see that the faceplate of it is generic, with no CD or the actual DVD logo.
Taking off the bubble wrap, we see the DVD drive:
On the back, there is the USB cable: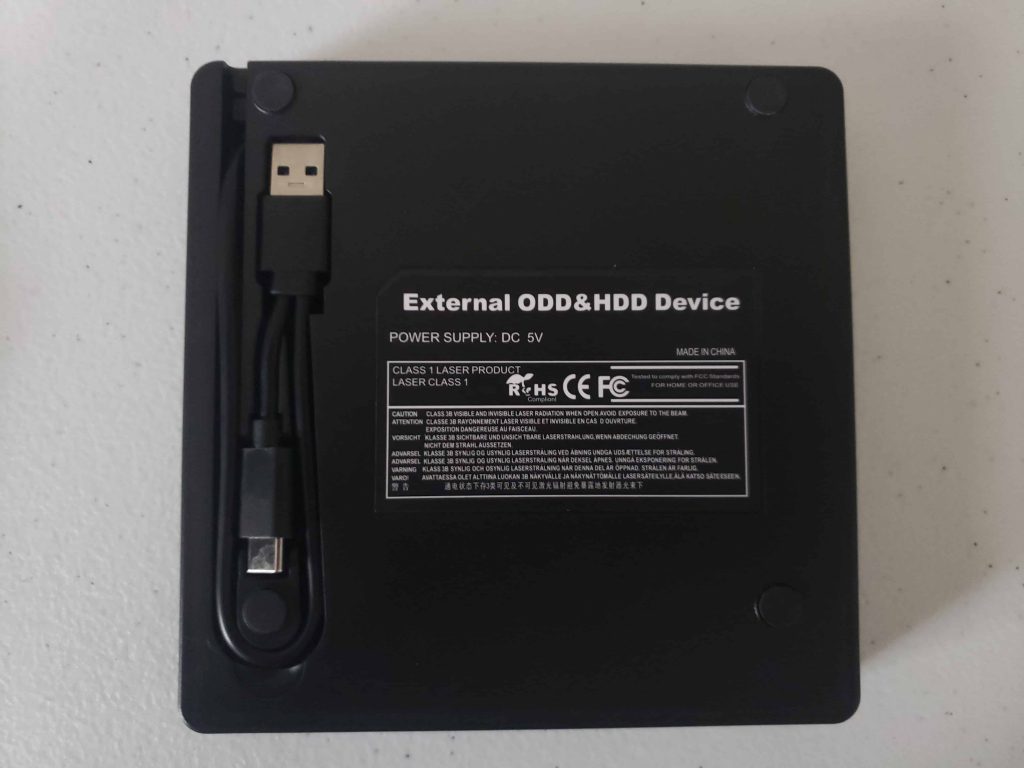 The USB cable contains a USB-A 3.0 plug as well as a USB-C plug. Both can be used depending on the device you wish to use this DVD drive.
The documentation included is a manual, a thank you card, and another card telling to send an email to get a free 32GB USB drive.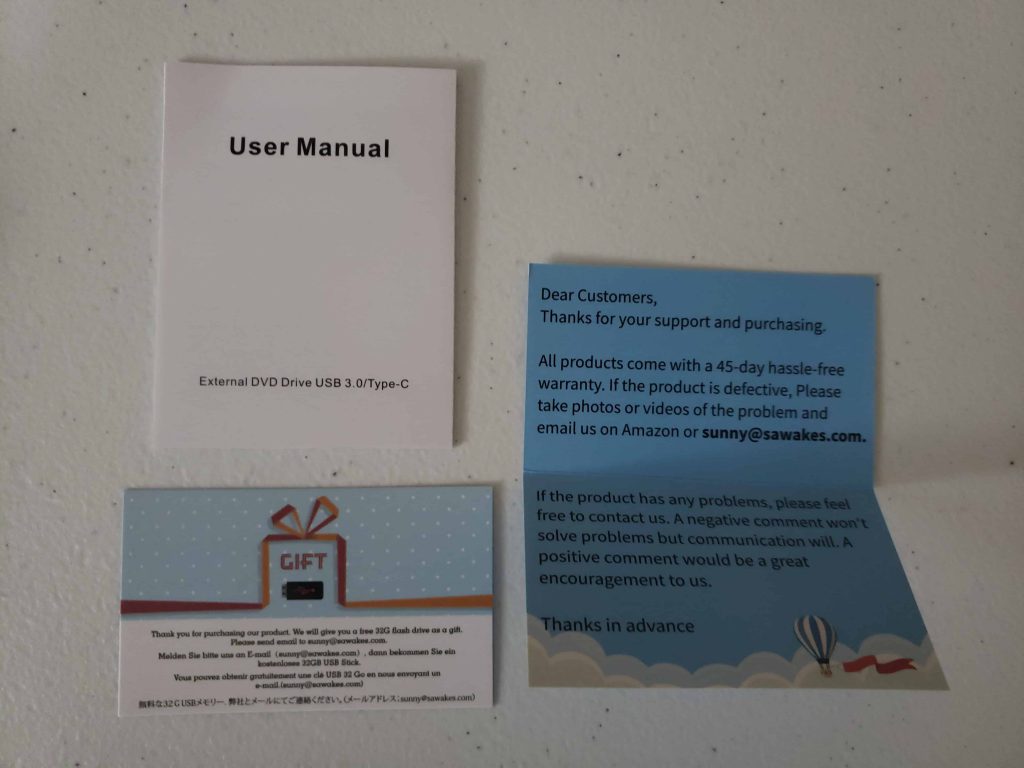 Once the drive is plugged in the PC, I'm able to open the tray:
The drive is detected as a TEAC DW-224E-C drive: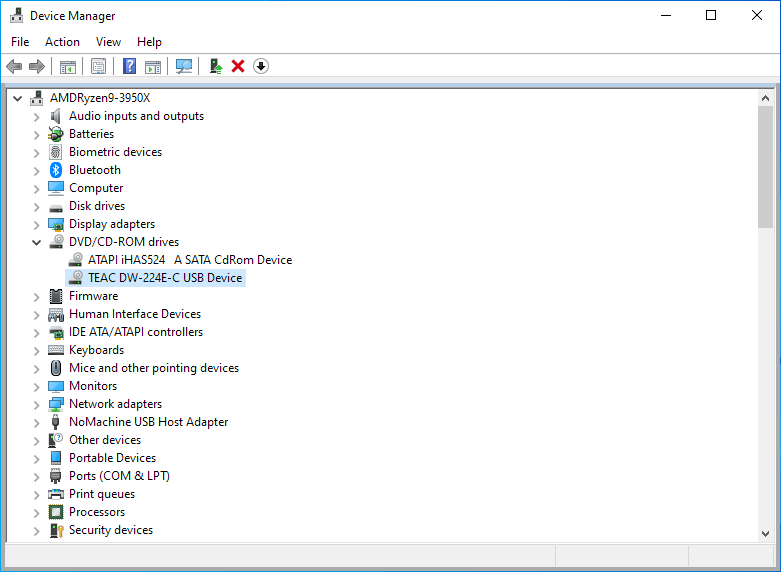 The following is a screenshot of the capabilities of the drive as shown in ImgBurn: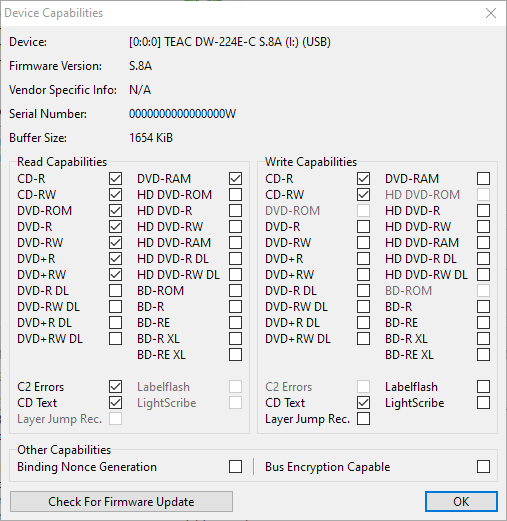 As we can see, it reads most major CD and DVD formats and can write CD-R and CD-RW. Interestingly, it reports that it can't read double-layer DVD+/-R. I'll need to test this to confirm if this is in fact true.
I tested the drive with my Music CD collection and it reads and plays them fine. This is really great, and will be my main usage for it.
You can get this External CD-RW/DVD Combo drive on Amazon here.