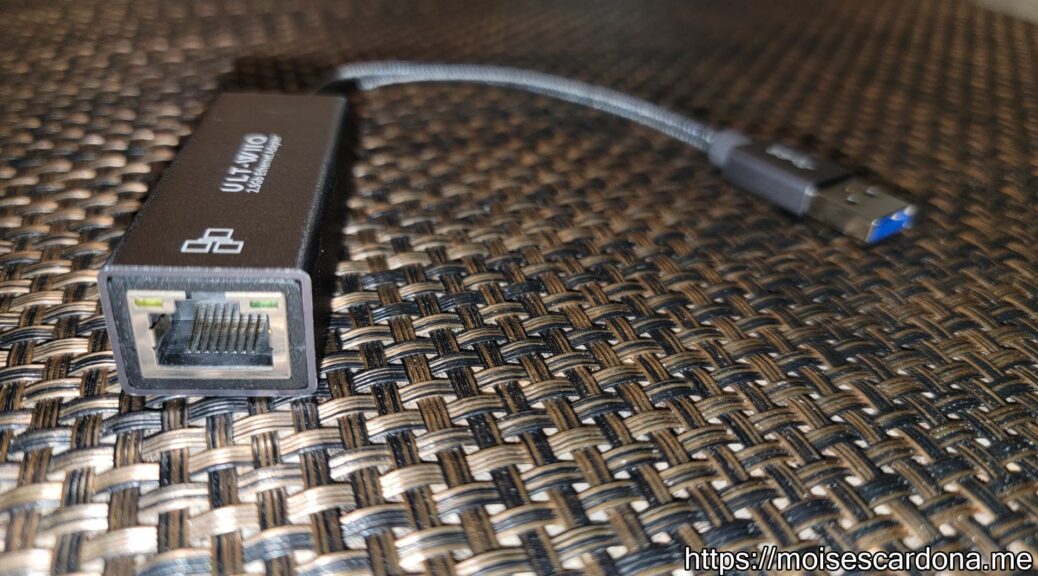 The ULT-WIIQ USB 3.0 to 2.5 Gigabit RJ45 LAN Network Adapter Cable
The ULT-WIIQ USB 3.0 to 2.5 Gigabit RJ45 LAN Network Adapter Cable
Hi everyone,
Today, we will see a second product essential to my 2.5gbit/s network conversion. This product is the ULT-WIIQ USB 3.0 to 2.5 Gigabit RJ45 LAN Network Adapter Cable.
As the name suggests, it is a USB 3.0 to 2.5gbit LAN adapter. These adapters are useful for use on laptops, or on machines where we do not have an available PCI Express slot to install one of those cards, like the IOCREST PCI Express x1 to Dual 2.5gbit LAN Card we already saw.
This adapter is probably the cheapest option available. It uses a Realtek RTL8156B chipset to provide up to 2.5gbit network speeds. There are other adapters available, but they are more expensive than this one. Also, I think this adapter is probably the simplest in terms of packaging, as we will see below:
Unboxing the adapter
This cable came in the very simplest form of packaging. It was simply included inside a plastic bag: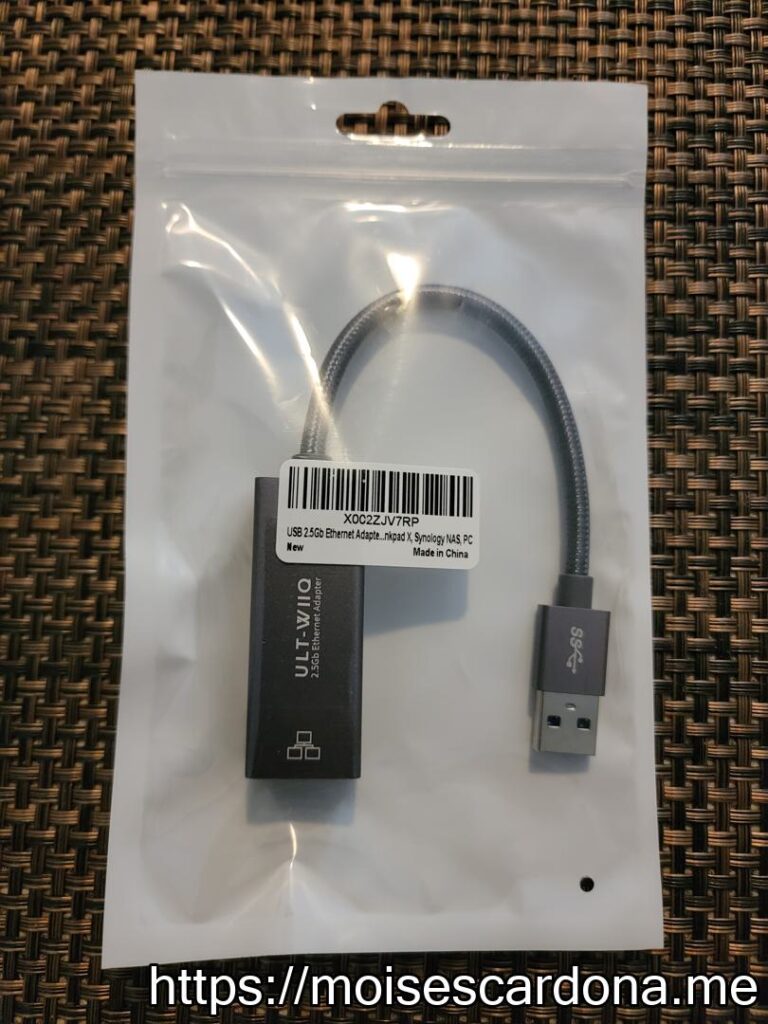 No manuals or driver CD included. It is simply the cable: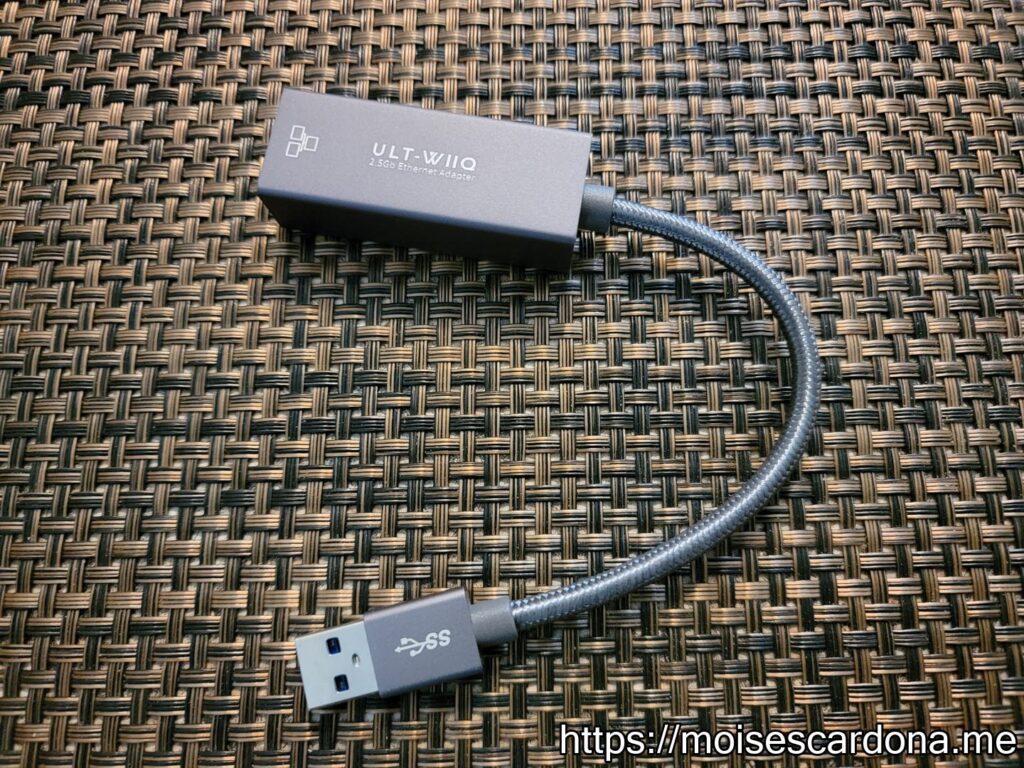 It is very straightforward, with a USB 3.0 connector on one side, and the Ethernet LAN port on the other: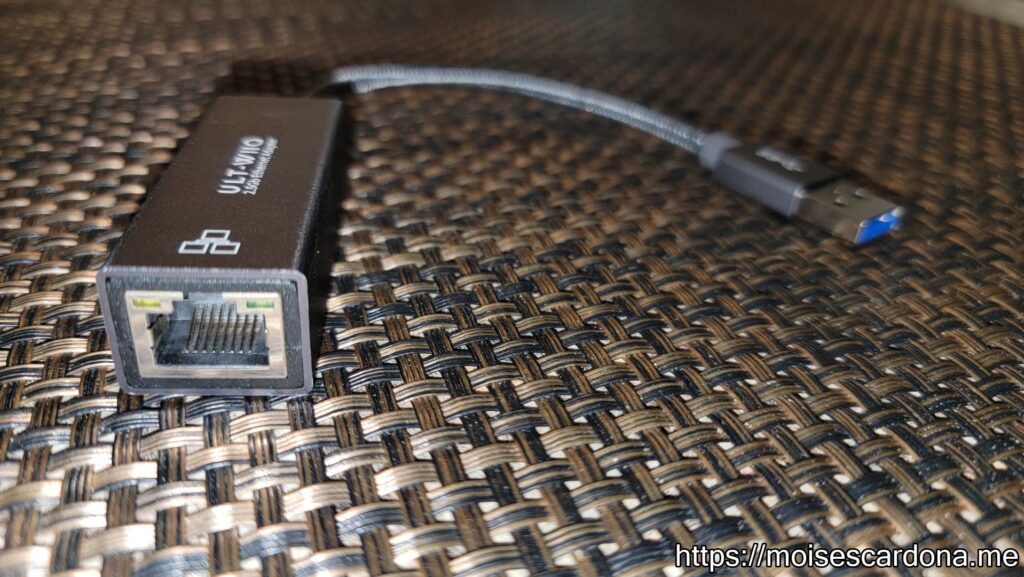 The cable works very well with Linux, which got detected right away. This device has a Vendor ID (VID) of 0bda and a Product ID (PID) of 8156. It is detected as Realtek Semiconductor Corp. USB 10/100/1G/2.5G LAN: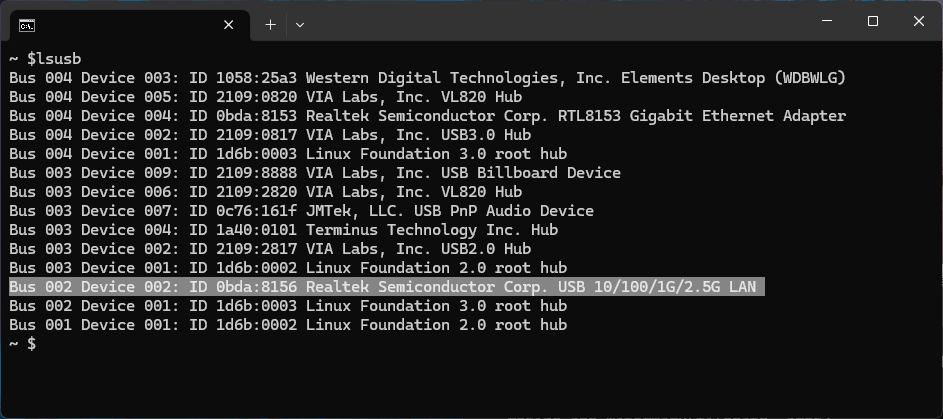 The speed negotiation has been done at 2.5gbit/s speeds, as it should: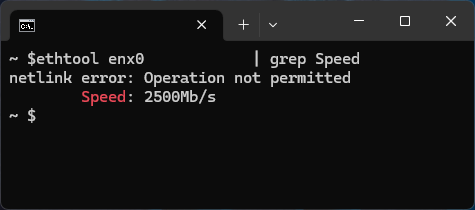 Conclusion
This USB adapter is a very nice and convenient way to easily add a 2.5gbit LAN port to our PC. It uses a USB 3.0 connector. USB 3.0 allows up to 5gbit/s transfer speeds. This is more than enough to support this cable, and with a USB-A to USB-C adapter, you should be able to use it on those machines that only have USB-C ports.
You can get this cable on Amazon at the following link: