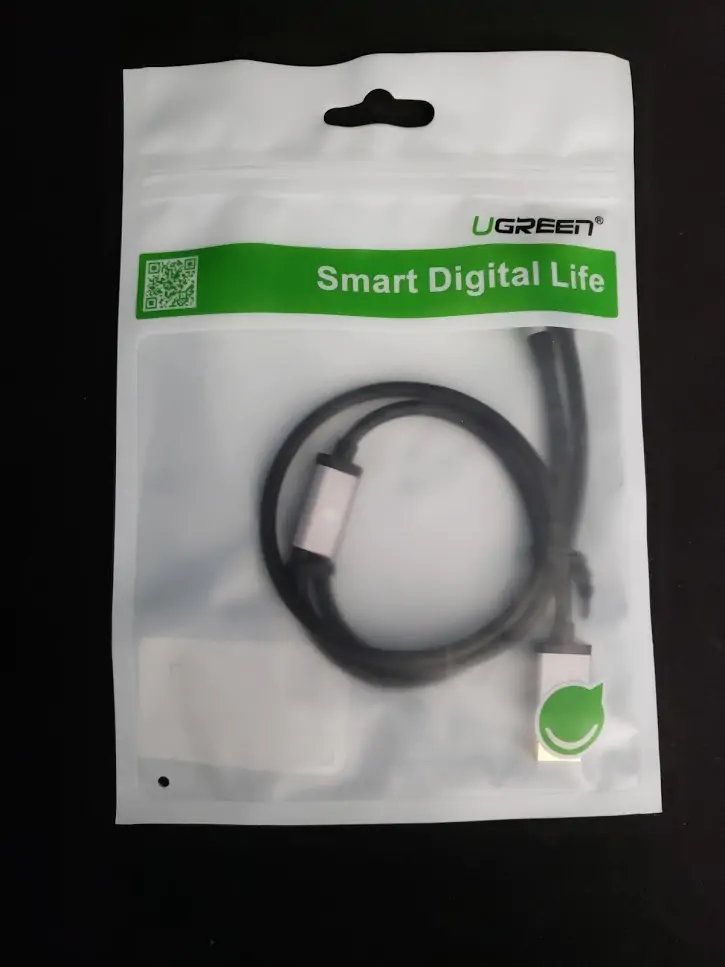 The UGREEN USB to Micro USB Y Cable
The UGREEN USB to Micro USB Y Cable
Hi everyone,
Today, I received the UGREEN USB to Micro USB Y cable and I'm going to show it to you and also my use of it.
The UGREEN USB to Micro USB Y cable is a USB cable that splits into 2, and yes, you can use it to connect 2 devices simultaneously and transfer data to them because the cable acts as a USB Hub. This is the cable: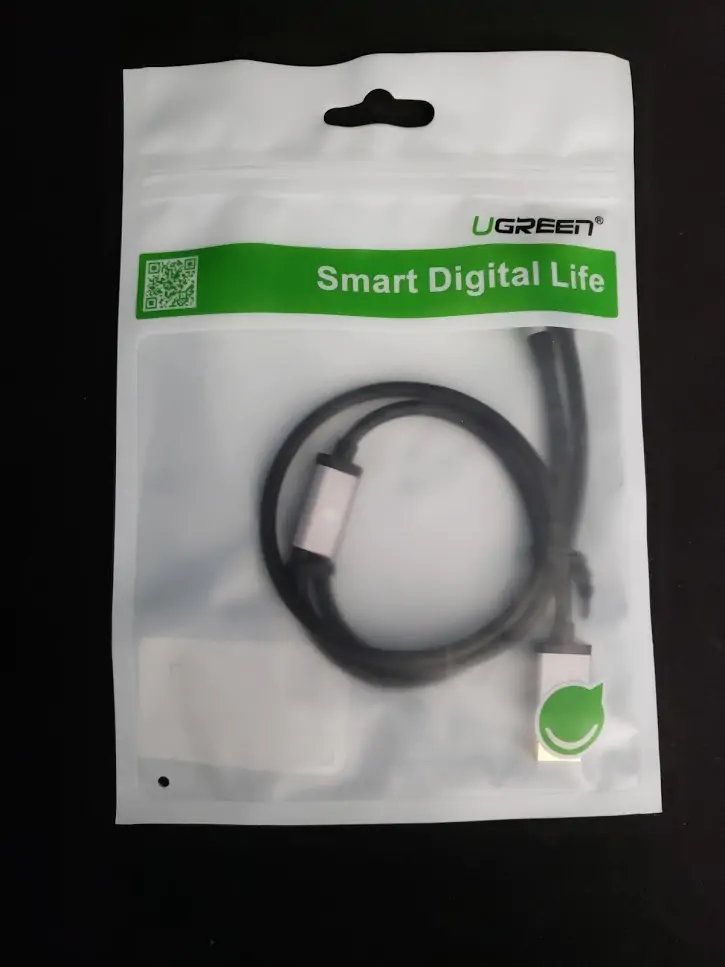 Taken out of the package: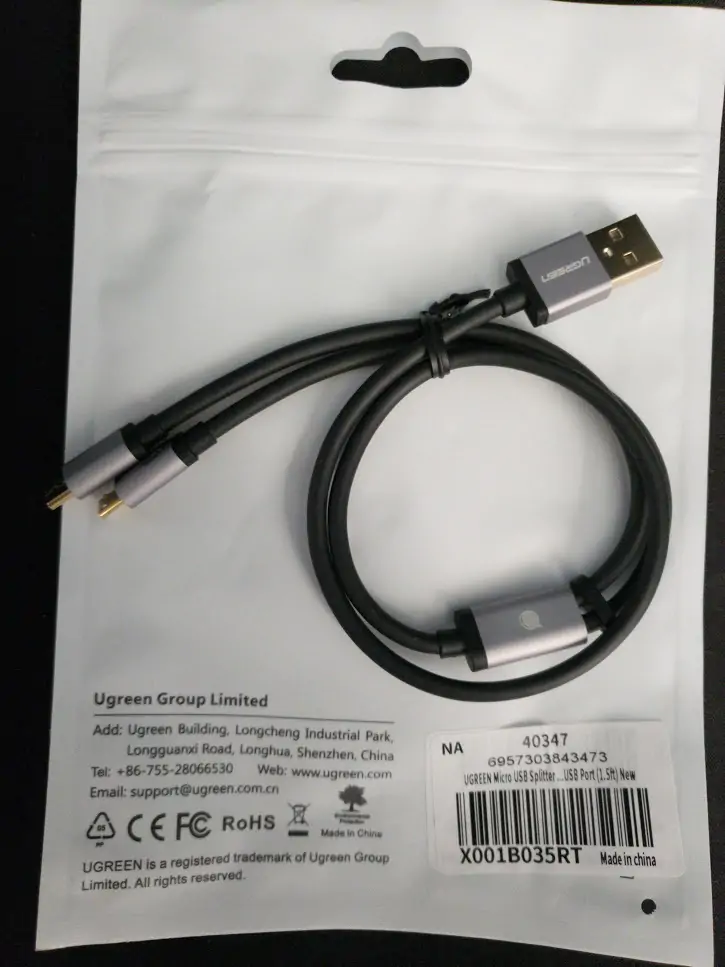 Now, this is where I show you my usage of it. As you may know from an earlier post, I own a Hidizs DH1000 Digital-Analog Converter and Amp. This Amp that I have has a problem with charging, and that's where this cable comes handy. The DH1000 has 2 USB ports, One is for data and the other is for charging. This cable is the perfect solution to keep it powered on while enjoying music.
Here's a picture of the cable connected to the DAC/Amp turned off and charging: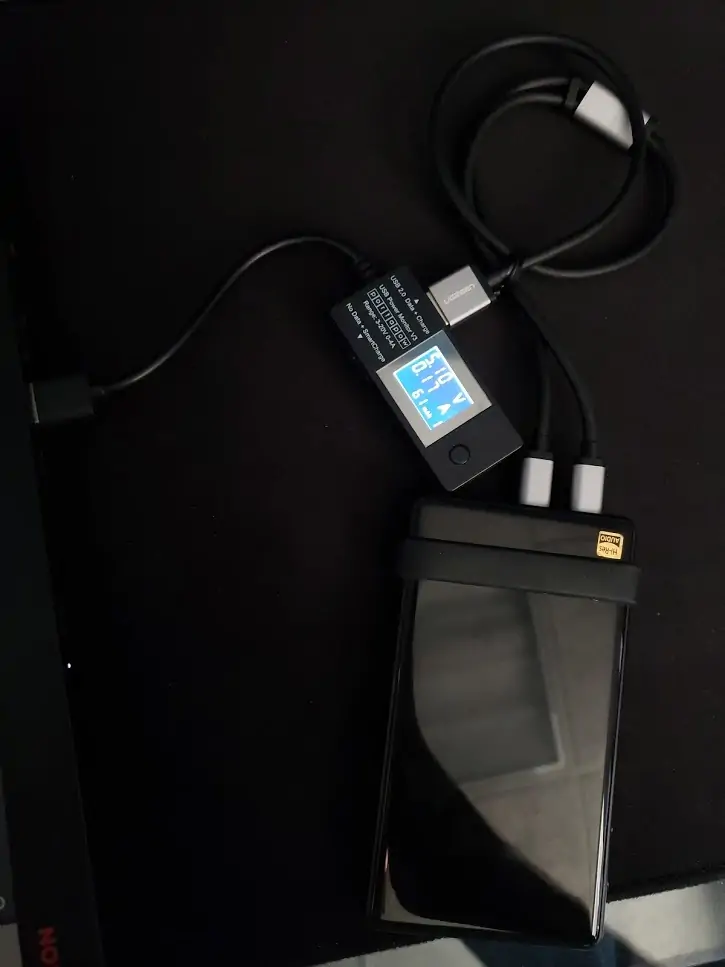 Now, it's important to know that this cable consumes around 0.05 to 0.08A (amps), so keep that in mind. This is due to its integrated Hub.
With the Hidizs DH1000 turned on, it consumes around 0.20A: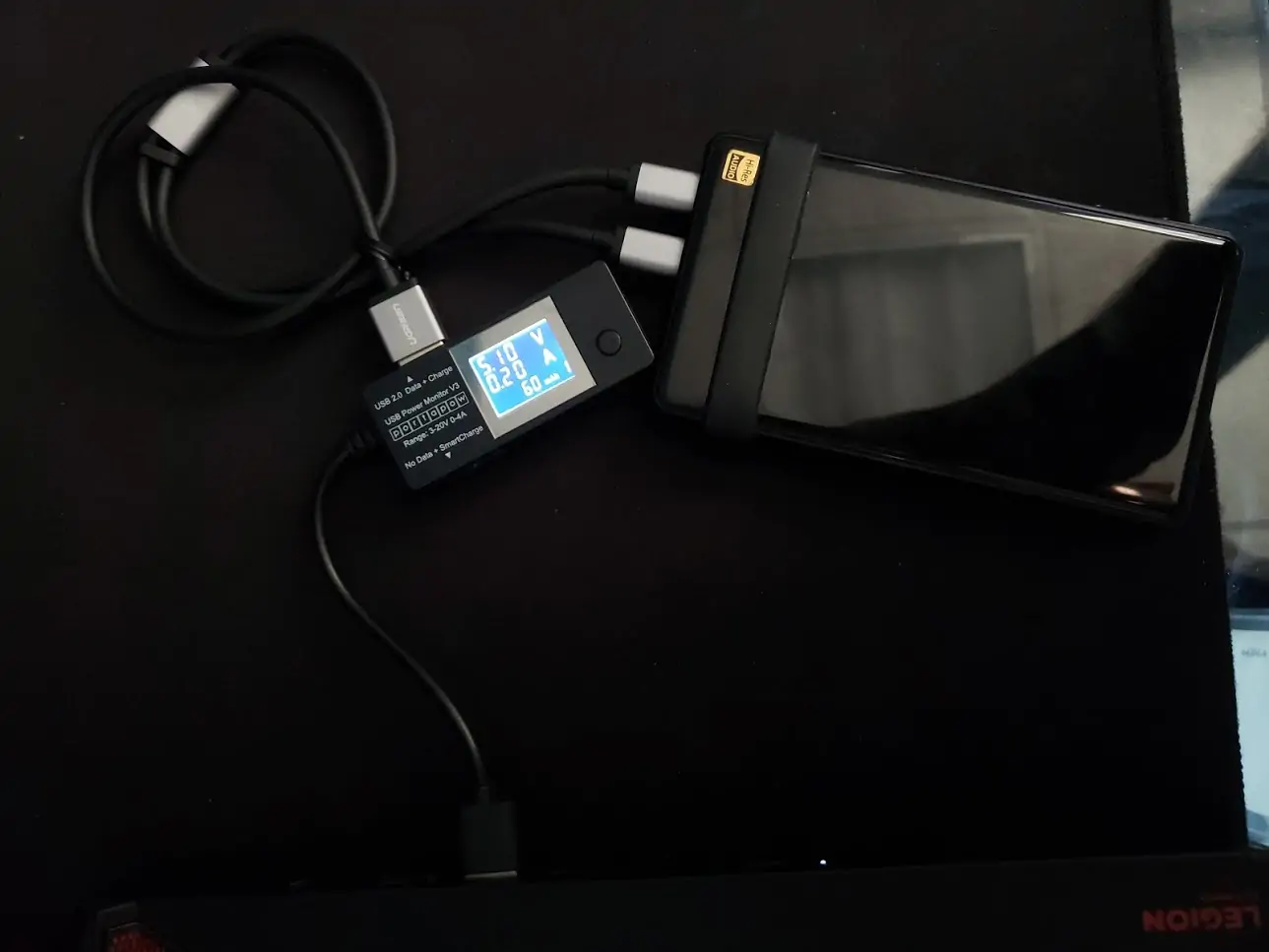 It works wonderful!
Here it is connected directly to a USB port of my laptop: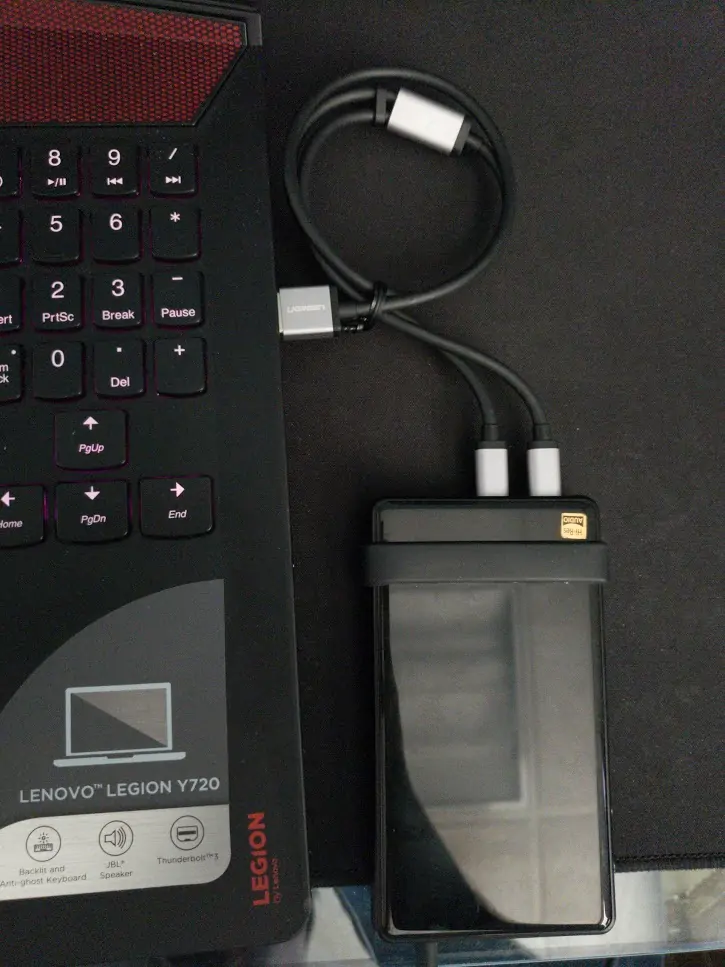 And of course, it's compatible with my Hiby R3. Notice the USB logo on the top left, meaning it has a USB DAC connected to it: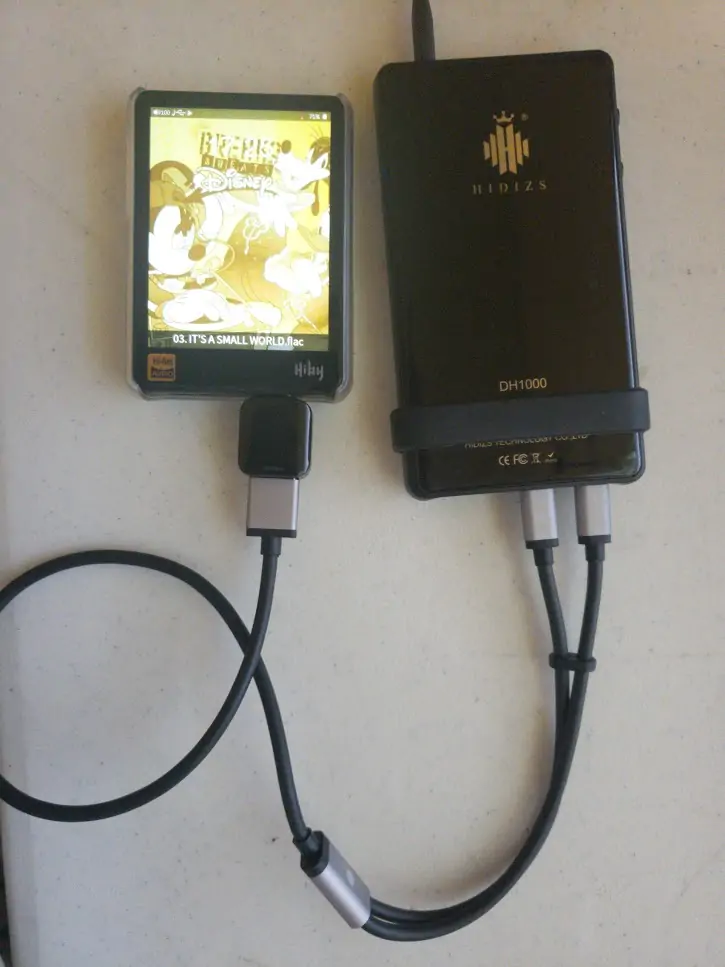 And there you have it. The cable does the purpose it's meant to do. It's working fine with my amp, and that's a wonderful thing. However, when it's connected to the Hiby R3, the DAP's (Digital Audio Player, the R3) battery will discharge more quickly. Still, it's a very nice cable for short listening sessions.
You can buy this cable on Amazon at the following link: