World Community Grid Statistics – September 22, 2018 – PM Report
World Community Grid Statistics – September 22, 2018 – PM Report
Hi everyone,
Here's my PM report for my World Community Grid on September 22, 2018.
I've returned 92 work units. I've generated 36,505 points and have run a total of 12 days with 9 hours and 31 minutes:
Here are the stats per project:
Here are my average stats:
And the historical graphs: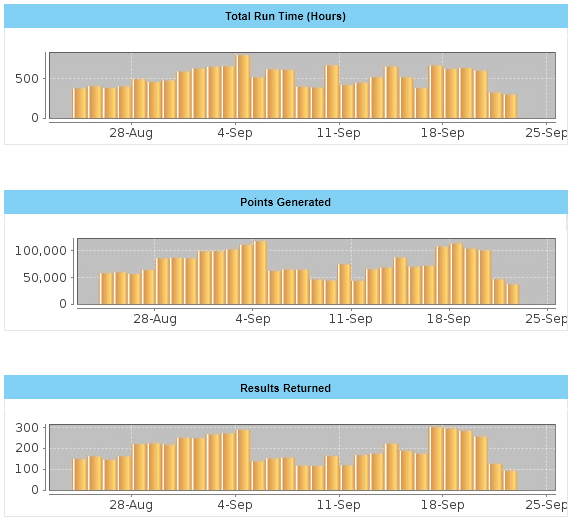 Currently, I am contributing to the following World Community Grid subprojects:
These are running on a variety of machines.
Here are my stats for the past 14 days:
See my currently-running BOINC tasks by clicking here.