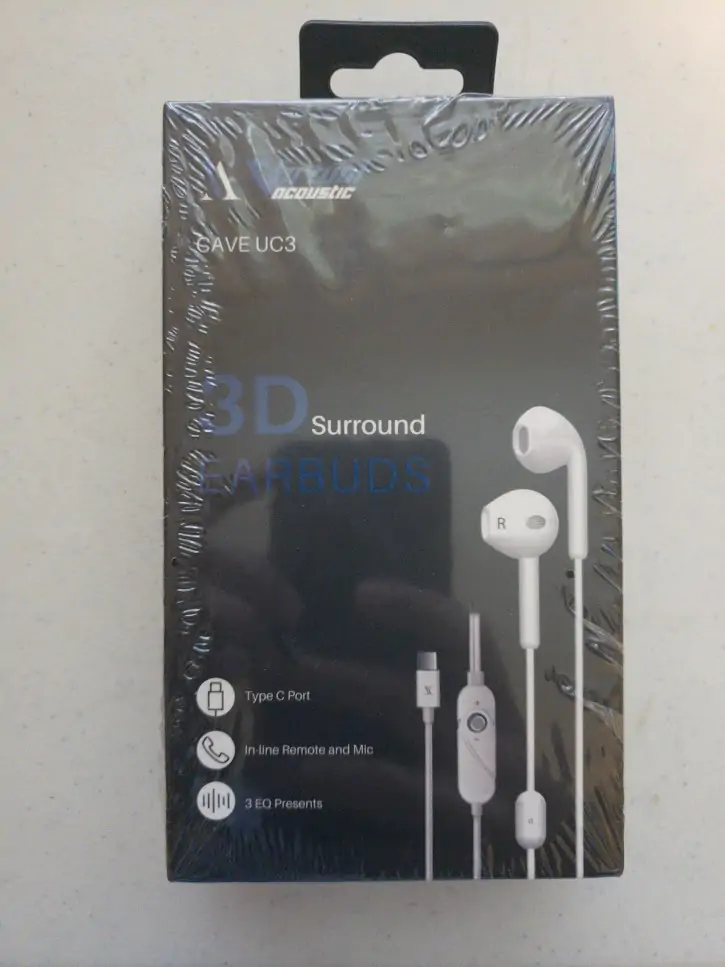 Unboxing of the Cave UC3 3D Surround Earbuds
Unboxing of the Cave UC3 3D Surround Earbuds
Hi everyone,
Today, I'd like to show you the Cave UC3 3D Surround Earbuds, which I got as part of their Kickstarter campaign.
These are a USB-C or Apple Lightning Earbuds, depending on the version you get, and is compatible with USB-C devices that support USB Audio and of course, Apple devices if you chose the Lightning version. It has an in-line control and microphone. The in-line control allows you to change the audio sound profile, enabling their virtual surround function.
Let's get started with the photos!
Here's the box: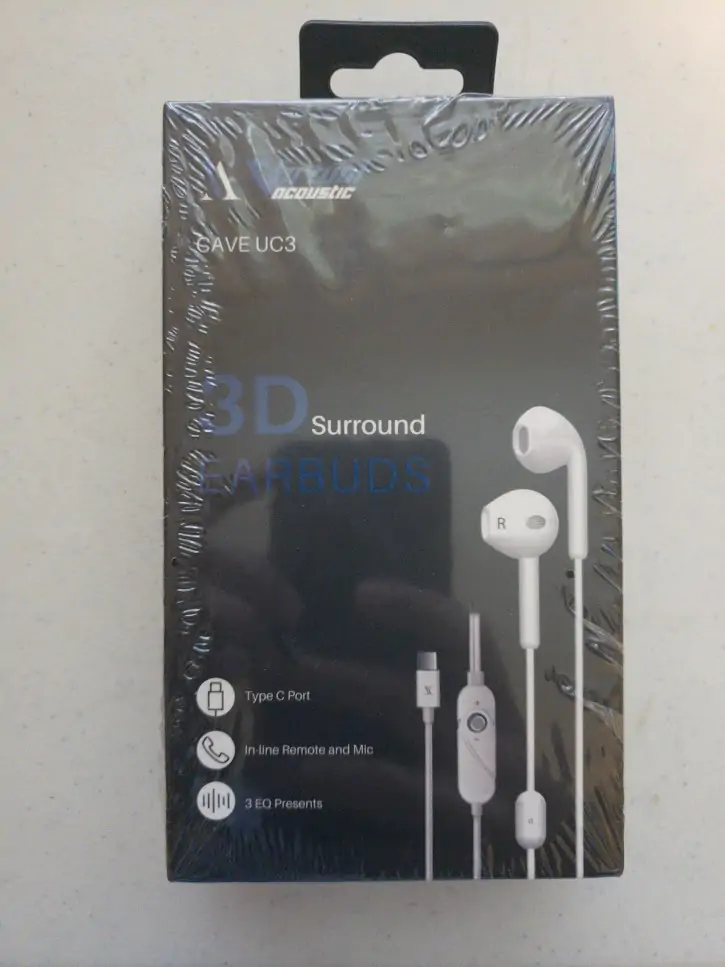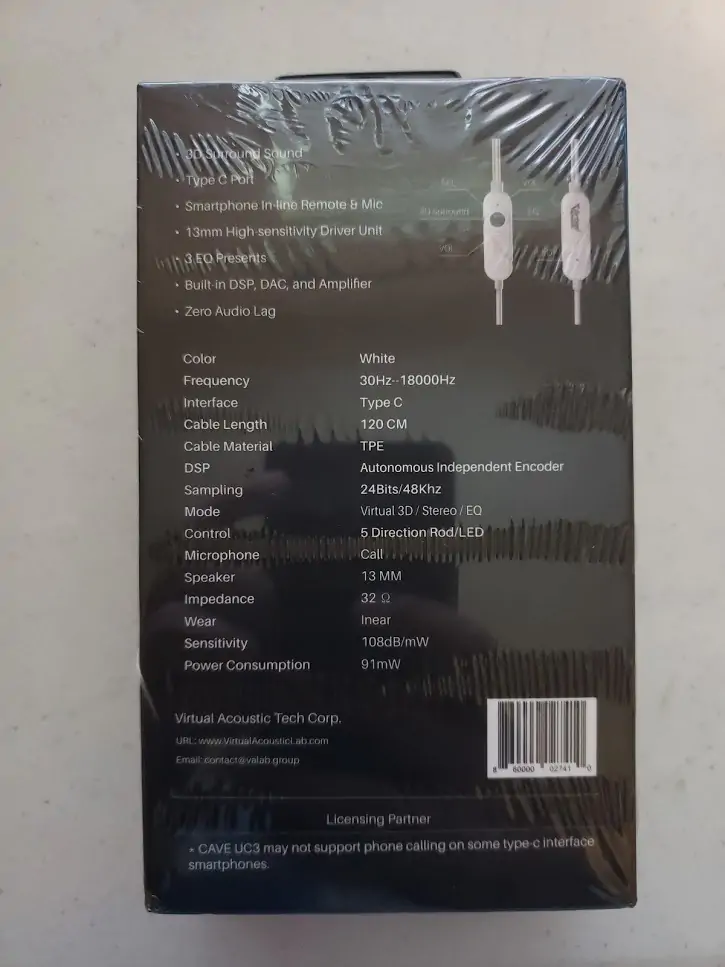 You can see the details of it in the back.
Now, unwraping it: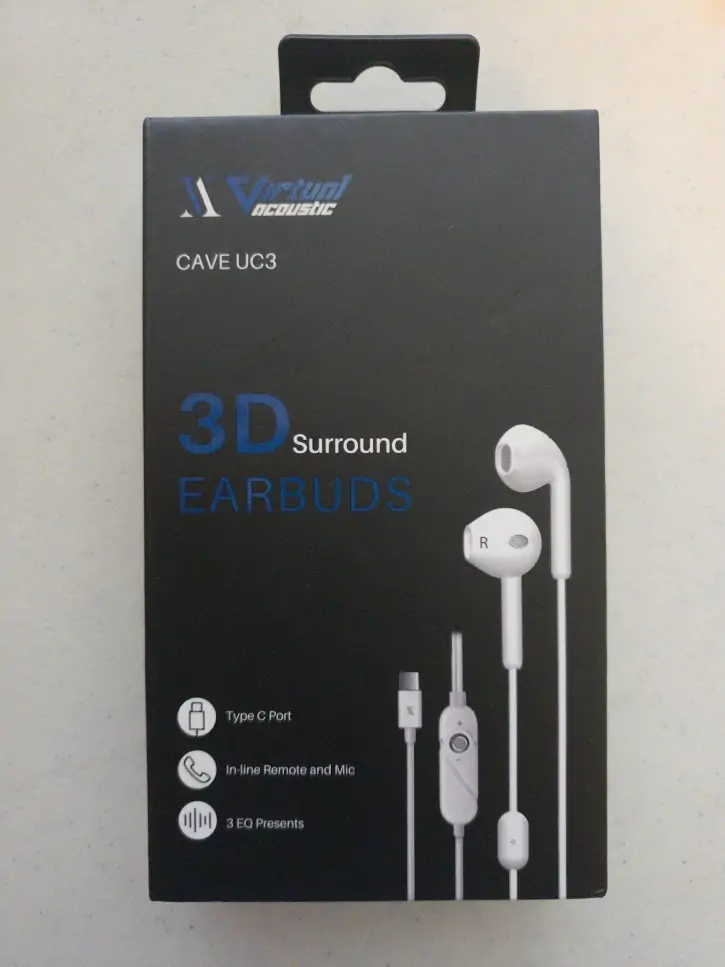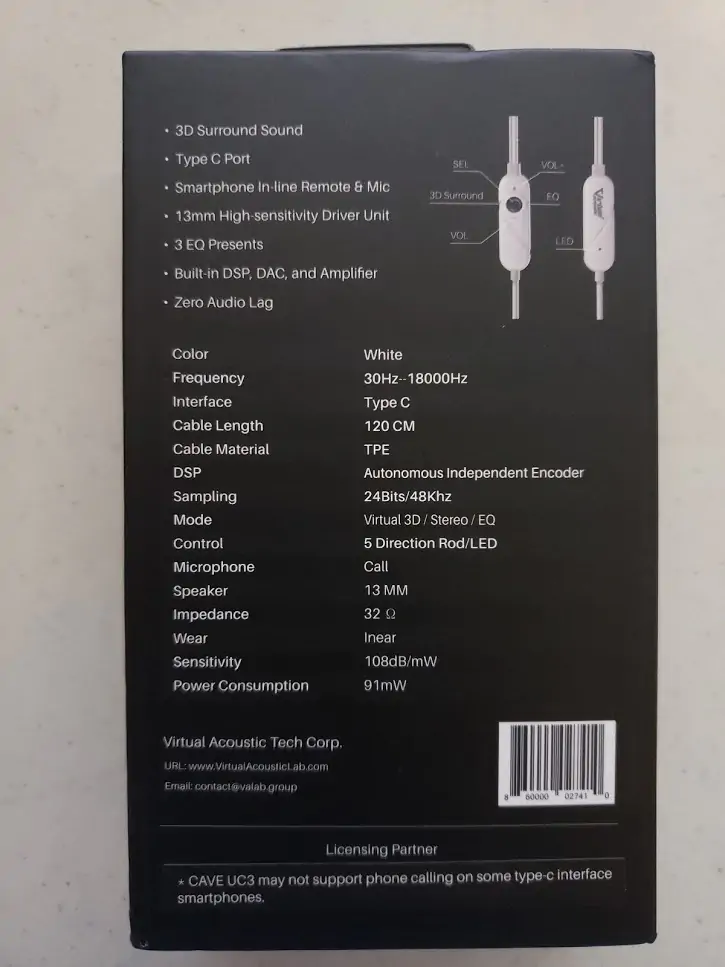 Let's open it!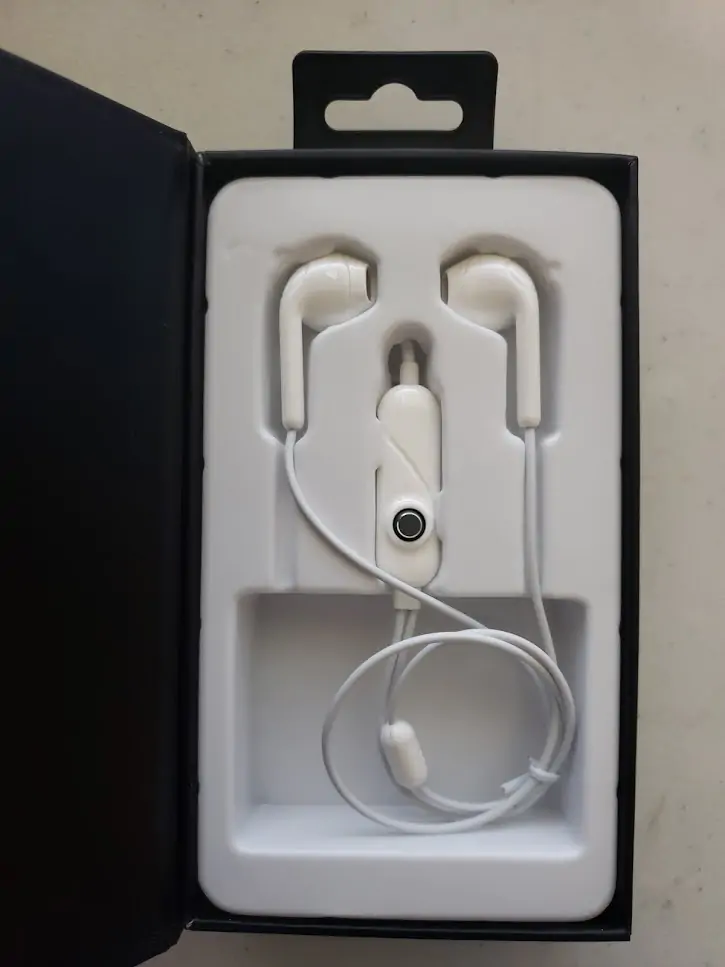 You can see the Cave UC3 earbuds. They look well built. The cable continues on the back: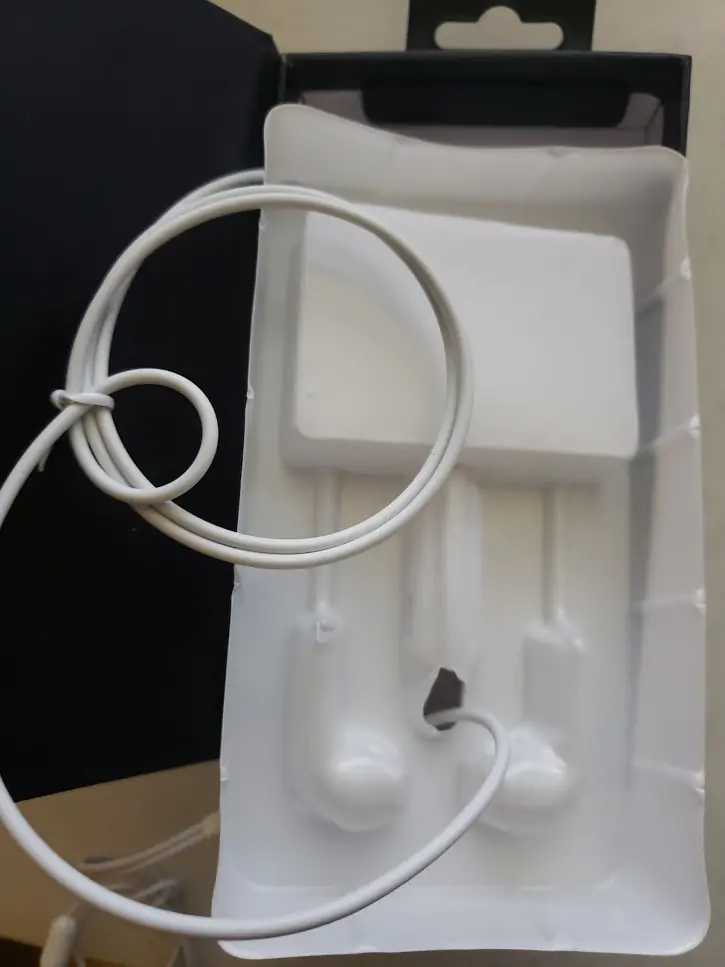 Finally, here's the earbuds taken out of the box: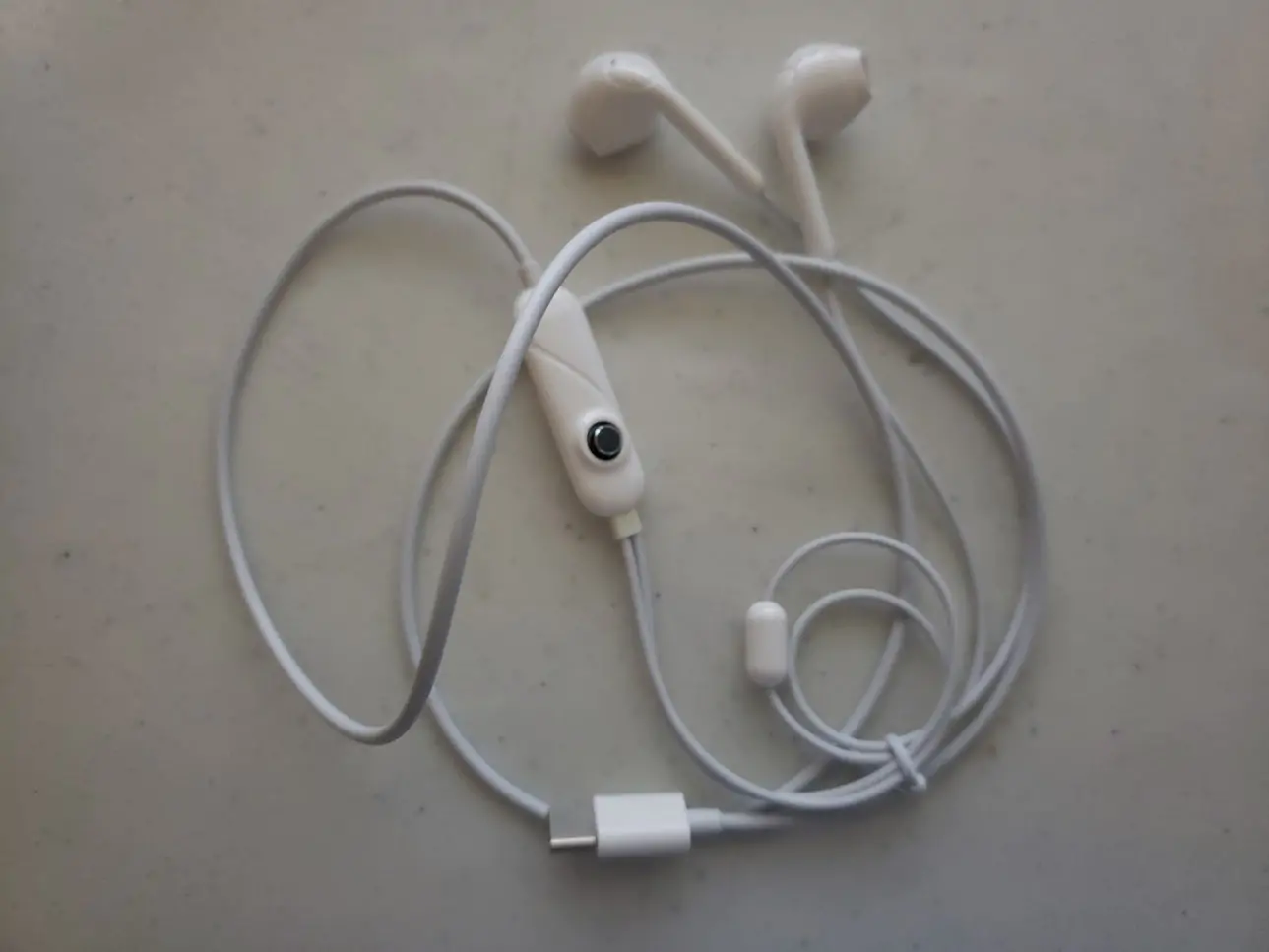 Now, some notes:
When I connected these earbuds to my Windows laptop via it's USB-C port, it worked, but the volume doesn't work. If it's between 1 to 99%, the volume will be very low. When it's at 100%, it will be very loud. There's no way to control this except from the music app itself. This is unconvenient.
When I used this with my Hiby R3, it worked. However, it only worked with 16-bit/48Khz audio. This is because the earbuds doesn't have a 16-bit/44Khz mode. My best guess is that the Hiby R3 changes the USB mode to match the audio bit depth and sample rate. When I played back 44Khz FLAC files, It was showing a playback error. When I played back Opus files, it worked, but Opus files are 48Khz, which is why I think it worked.
They worked great with my smartphone. However, they note that the microphone may not work with all smartphones. Keep this in mind.
In conclusion, I'll keep these safely stored. They will not be my daily use earbuds, but rather I'll use it for emergency purposes shall my in-ear earbud give me problems.