World Community Grid Statistics – Friday, May 26, 2017 (5/26/2017)
World Community Grid Statistics – Friday, May 26, 2017 (5/26/2017)
Hi everyone,
Here are my daily stats for World Community Grid – Friday, May 26, 2017:
BOINC Tasks: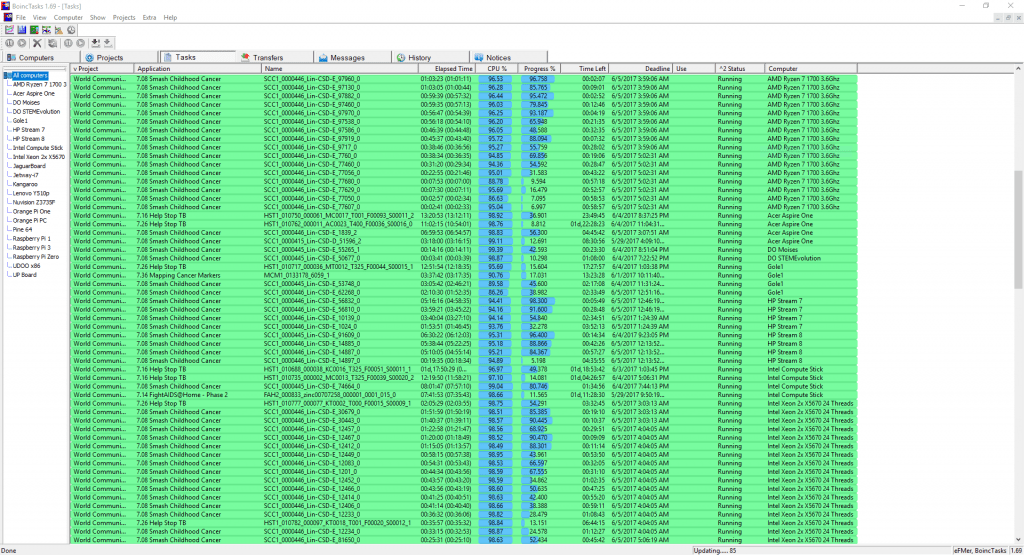 Yesterday, I upgraded my server CPUs from the Dual Intel Xeon X5570 (16 total threads) to Dual Intel Xeon X5670 (24 total threads).
Remember you can see the tasks I'm currently running on my website here.
The tasks shown in my website gets updated every 5 minutes, so be sure to check often to see which tasks I'm processing and how they've progressed!
More stats from me here.