5 Years Diamond Badge for FightAIDS@Home – Phase 2 (World Community Grid achievement)
5 Years Diamond Badge for FightAIDS@Home – Phase 2 (World Community Grid achievement)
Hi everyone,
Today, I got the Diamond 5 Year badge for the World Community Grid project FightAIDS@Home – Phase 2!
This is the badge:

This is the message I got in BOINC:

And these are my stats: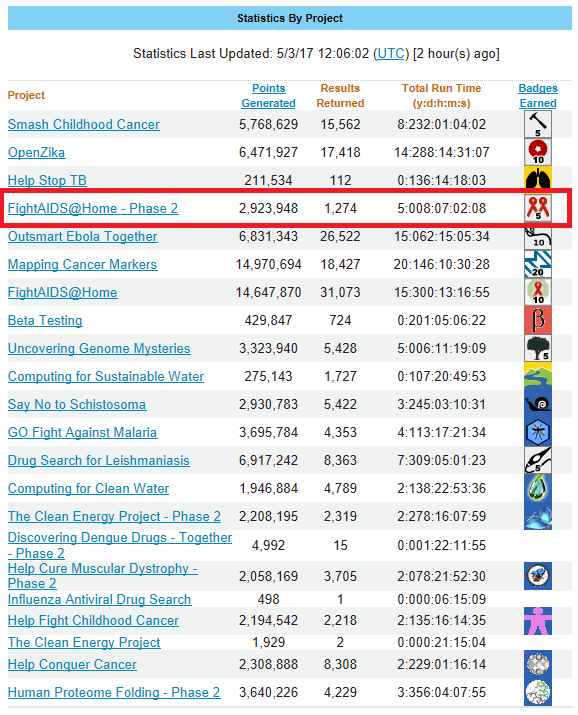 Oh, and I also posted the achievement in the FightAIDS@Home Phase 2 Badge Recognition Thread in the World Community Grid Forums.
The next goal will be to get the 10 Year badge for Smash Childhood Cancer. I'm only less than 2 years of runtime to get it!