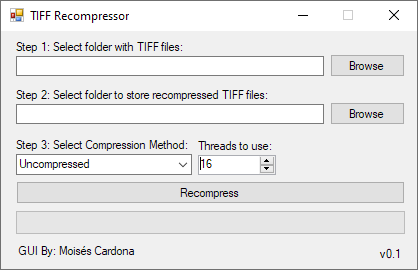 Announcing TIFF Recompressor
Announcing TIFF Recompressor
Hi everyone,
I've been working on a brand-new software called TIFF Recompressor: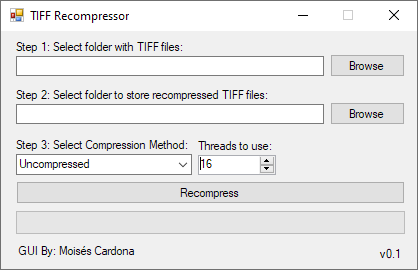 This is a tool that allows you to recompress TIFF files by using different compression methods. It also allows you to store them uncompressed so that you can use another software to further compress the files.
The following compression methods can be used in the software:

CCITT3
CCITT4
LZW
RLE
Uncompressed
Try it out! You can download this new tool here:
https://github.com/moisesmcardona/TIFFRecompressor/releases/tag/v0.1
More information about the software can be found at the software page by clicking here.
Enjoy!