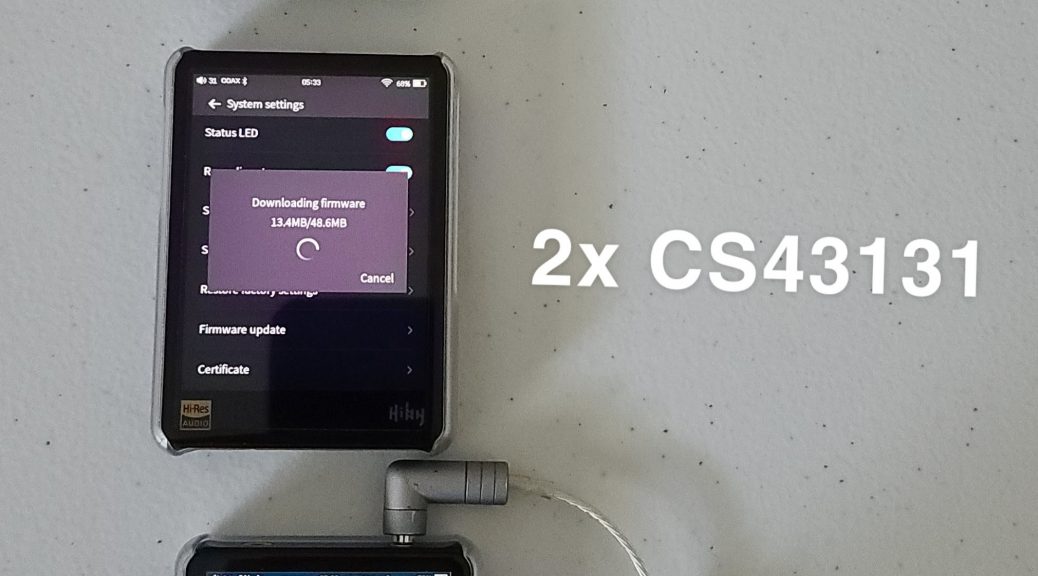 Comparison of the sound of the different Hiby R3 models
Comparison of the sound of the different Hiby R3 models
Hi everyone,
Today, I want to talk to you about the different sound signatures of the different Hiby R3 models.
Hiby is a company that specializes in audio hardware and headphones. They have created Digital Audio Players, Bluetooth receivers, and headphones. They have also created a modified Android version for their Hiby R5 and R6 players while also having developed the HibyOS operating system that powers the Hiby R3. They also use a range of DACs in their products that ultimately gives them their signature sound.
Two years ago, Hiby launched the Hiby R3 player on Kickstarter. This particular model used an ES9028Q2M DAC. It also offered a lot of great features for a price of just $189 at that time. Then, in the last months of the last year, Hiby launched the Hiby R3 Pro, changing the DAC to not one, but 2 Cirrus Logic CS43131. Finally, a few months ago, Hiby launched the new Hiby R3 Pro Saber which went back to using ESS DACs. This time, powered by two ES9218p DACs.
These players each have their advantages in the sound department, but none of them sounds the same. This is why I'll be giving my thoughts on this.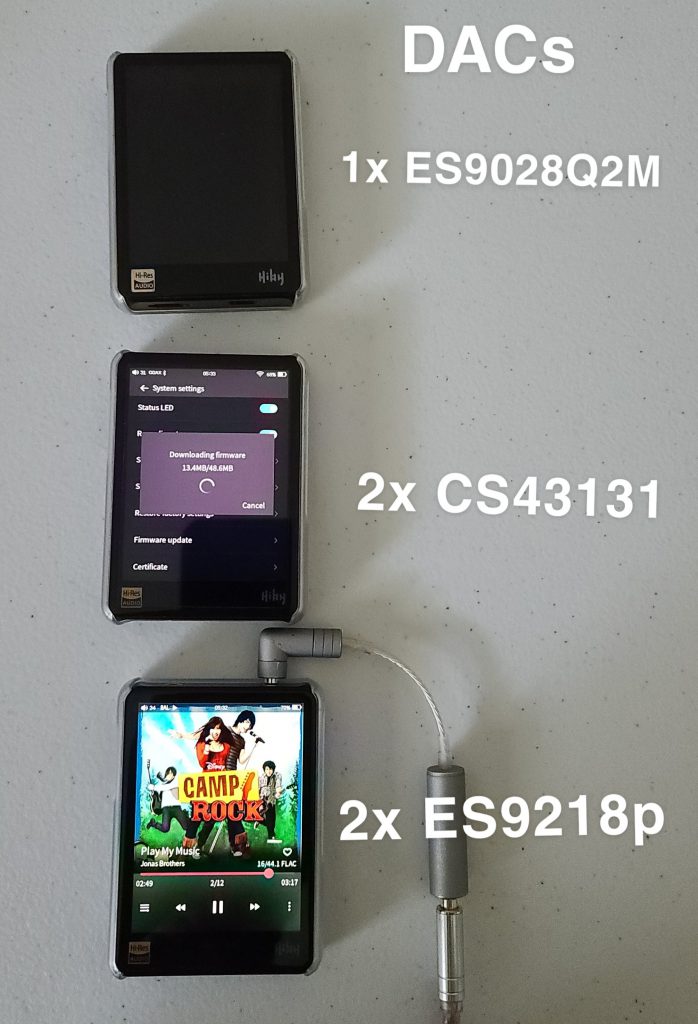 Hiby R3
The original Hiby R3 is musical in the mids. The highs are not bright and the bass is not overwelmed. The sound is neither warm or bright, but rather neutral. This is why it seems like the mids have a better presentation.
Hiby R3 Pro
The Hiby R3 Pro changed the DAC to dual CS43131. Cirrus Logic DACs are warmer than those from ESS, which sounds more analytical and sometimes bright. Because of this, the bass and mids have a warmer tone, including making the vocals be warmer, The sound is also a bit more open due to the two DACs.
Hiby R3 Pro Saber
The Hiby R3 Pro Saber went back to the ESS DACs, particularly, the ES9218p. These DACs sound different depending on their implementation. On the Hiby R3 Pro Saber, the sound is more analytical, airy, and more open. The hights are bright but not to the point where they will cause hearing fatigue. I rather like the sound this way because it makes the highs be more detailed. The voices have a lot more air and are more forward and clearer than on the R3 Pro, which was warmer.
Below, you'll find a video I recorded talking about these different models and their sound signature:
Which DAP is your favorite? Let me know in the comments.