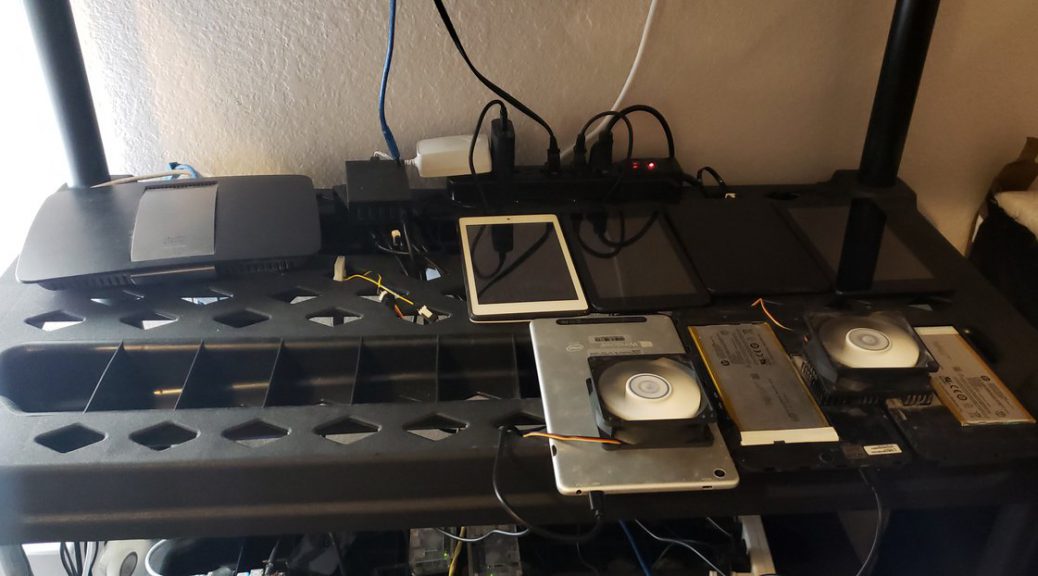 Doing some cable management to my Tablet mining rig
Doing some cable management to my Tablet mining rig
Hi everyone,
Today, I spent some time in the morning doing some cable management to the area where I have my mining tablets: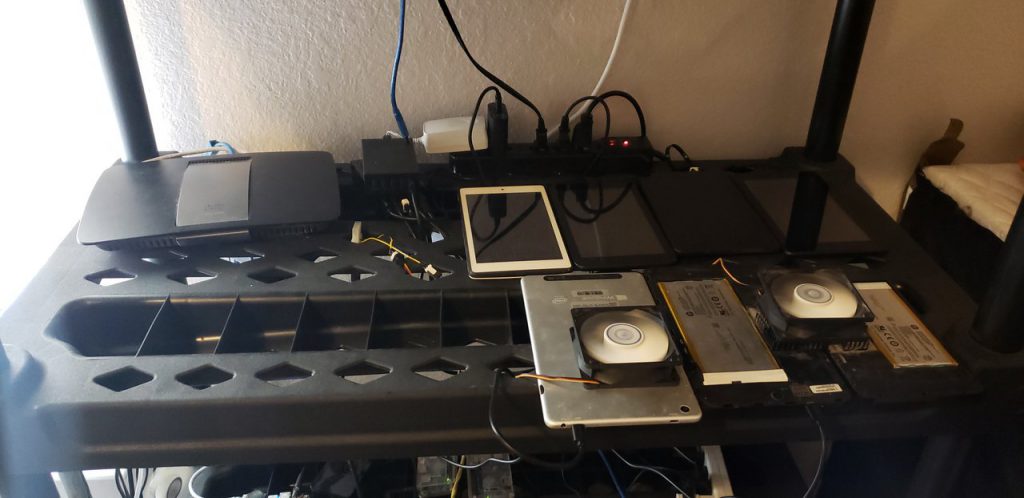 Those tablets are contributing to distributed computing projects that runs using the Berkeley Open Infrastructure for Network Computing software, which is also available for Android devices, so my Android tablets are currently contributing to the yoyo@home project and to World Community Grid if there's no yoyo tasks available for them.
You can see I made use of the holes there to pass the cables and have a cleaner area. I'm also using some Aukey 5-port charging hubs to provide power to them. It works excellent. Also, you can see the router at the left which provides wifi to the tablets.
That's all for this post. I hope this inspires you to do some cable cleanups 😁