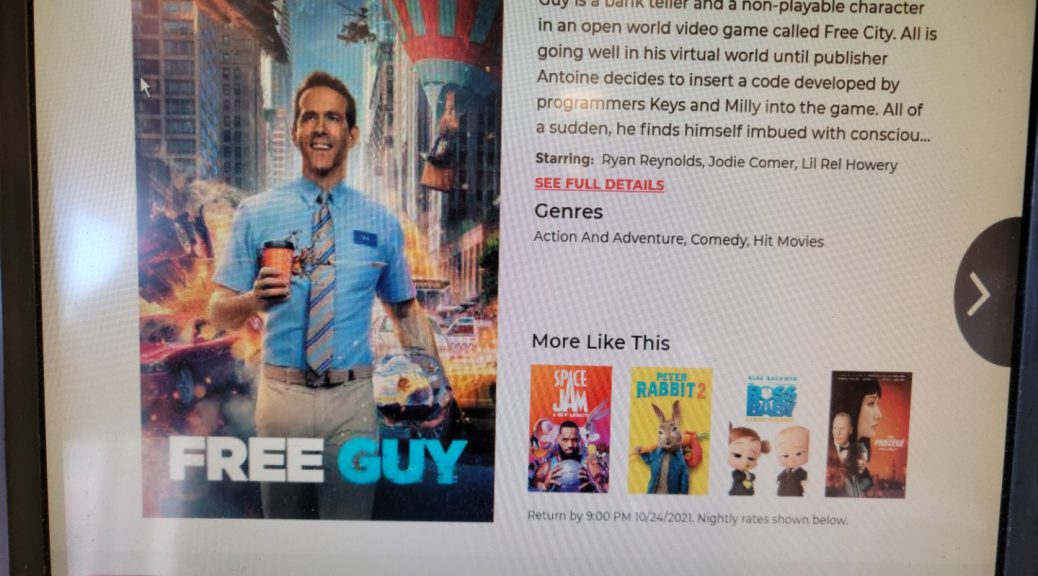 Free Guy now available at Redbox
Free Guy now available at Redbox
Hi everyone,
Today, I noticed that Free Guy was showing in the Redbox app when I was browsing the titles available at a kiosk. Unfortunately, it only still showed as an On-Demand rental in the app and Redbox's website.
I decided to go to the kiosk to see if the movie was there, and it was!
Free Guy is now available in DVD and Blu-Ray versions: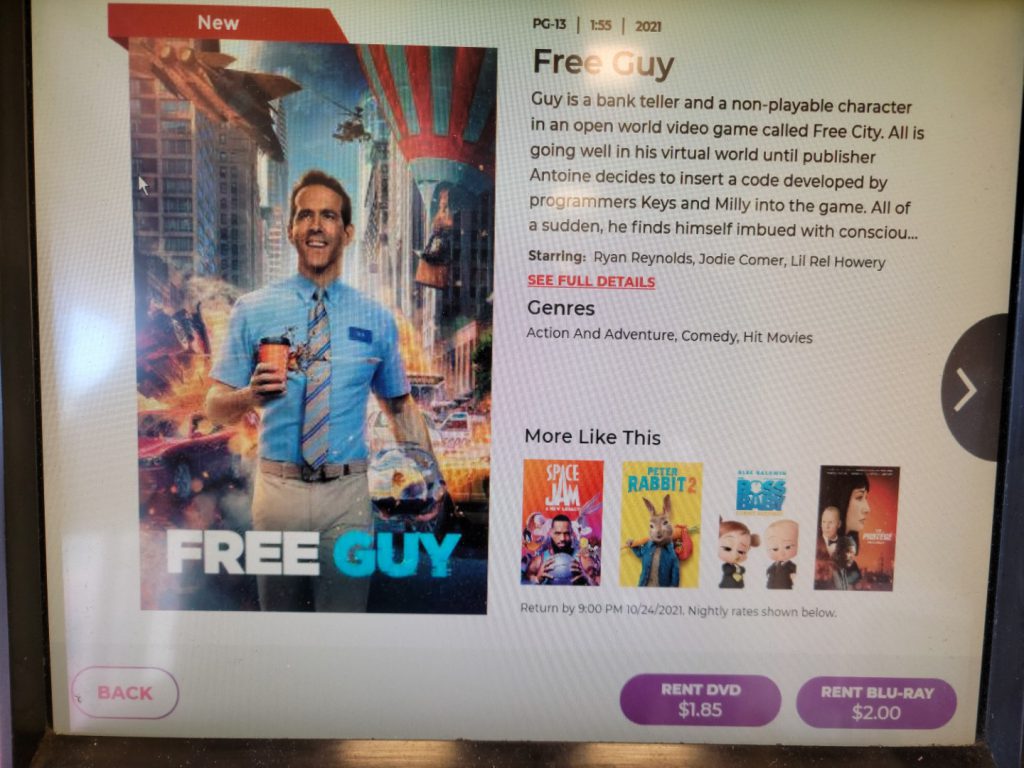 Unfortunately, there's no way too reserve it, so you need to check in the app if Free Guy shows at your kiosk. You can rent it out there if it shows, and since it's a weekend, check your email for a weekend code they normally send on weekends.
I've been waiting to watch this movie starring Ryan Reynolds, and now is my chance to finally watch it. Will you be watching it too?