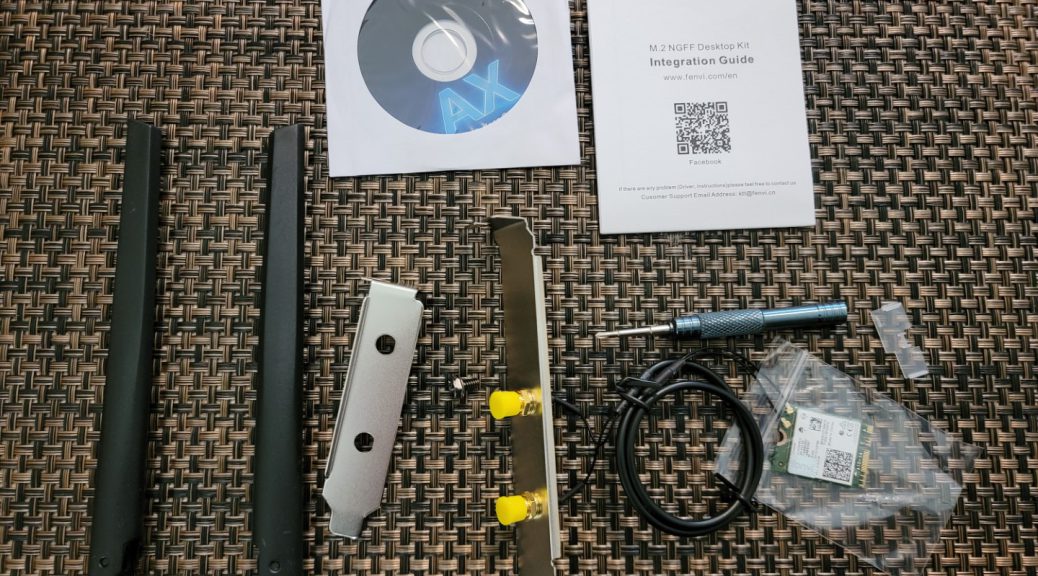 The REKONG Intel Wi-Fi 6E AX210 M.2 Kit
The REKONG Intel Wi-Fi 6E AX210 M.2 Kit
Hi everyone,
Today, I will show you the REKONG Intel Wi-Fi 6E AX210 M.2 Kit. This kit is designed to add an M.2 Wi-Fi card to a compatible desktop motherboard like the ASRock X570M Pro4 that I'm using. It uses the latest Wi-Fi protocol, Wi-Fi 6E and also has Bluetooth 5.2. It comes with everything needed to add Wi-Fi to a motherboard. The kit includes the following:
Intel Wi-Fi 6E AX210 M.2 card.
2 Brackets to pass the Wi-Fi antenna cables.
Screws
2 Antennas
Driver CD
Installation manual
Screwdriver
It seems that the card is distributed by Fenvi itself and resold or repackaged by REKONG. On the Fenvi website, I can only find the card, but not a kit, so this may make sense.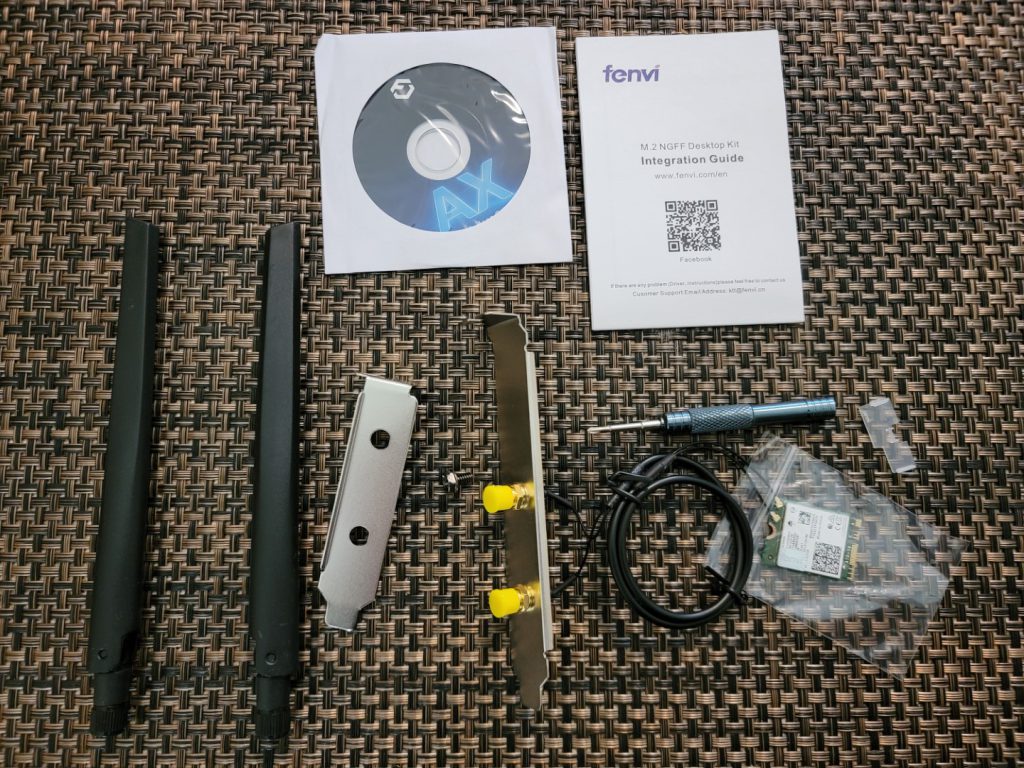 All of this comes in a simple box: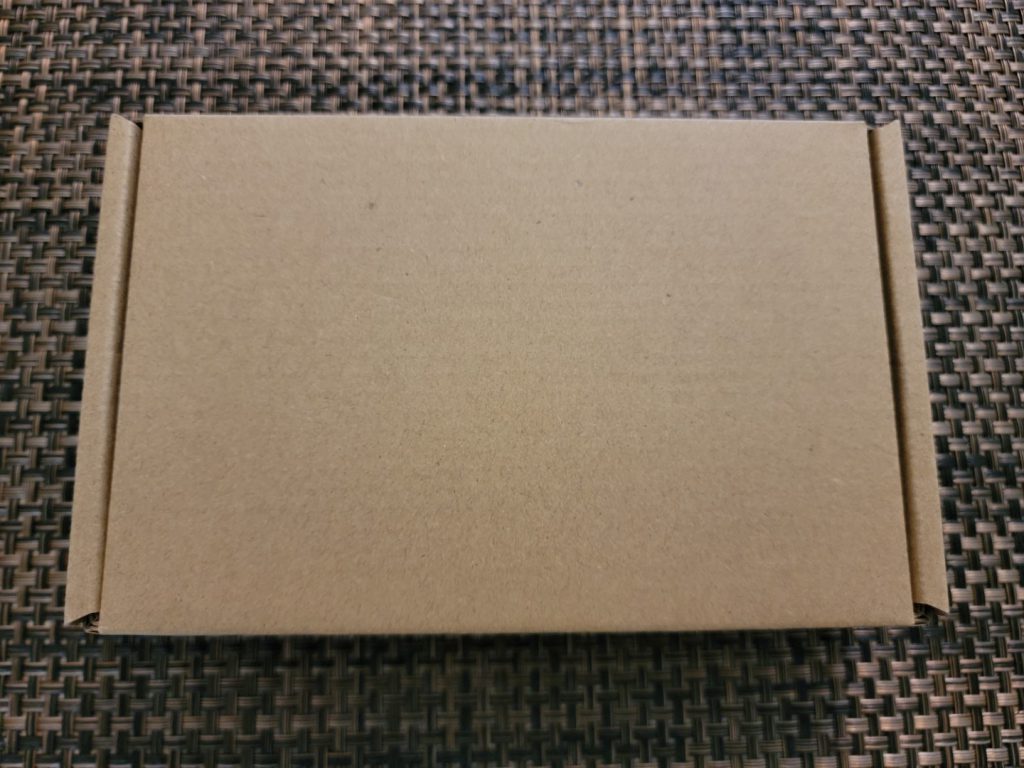 And all of the content comes protected:
In order to install this card on the ASRock X570M Pro4, I had to take out the heatsink next to the ports, as the backplate has already 2 holes to install the internal wireless antenna. Here, you can see how small the card looks compared to the other motherboard components. The heatsink is right above it.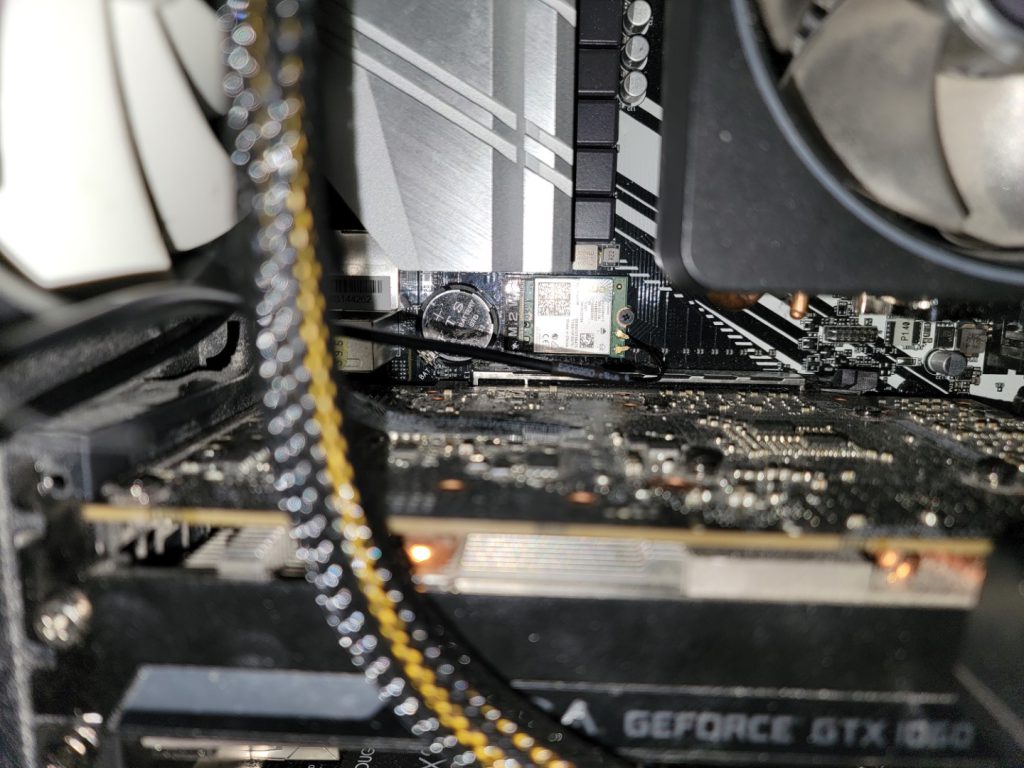 Close-up of the card in the motherboard: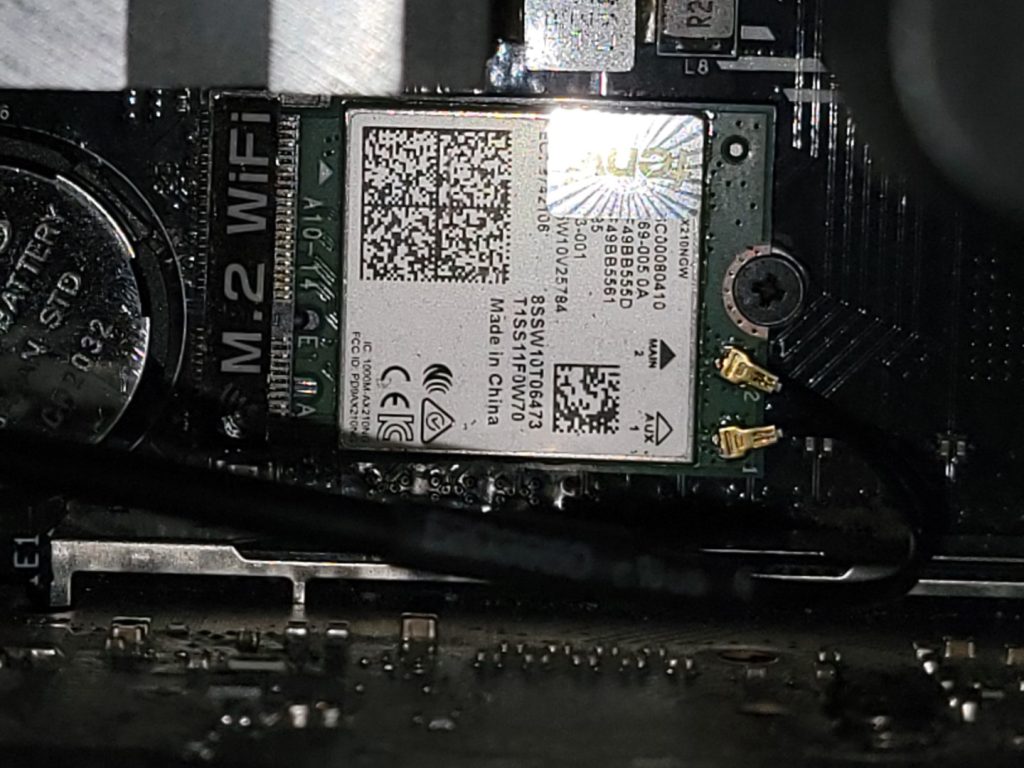 The backplate now also looks like this with the antenna connectors attached to it: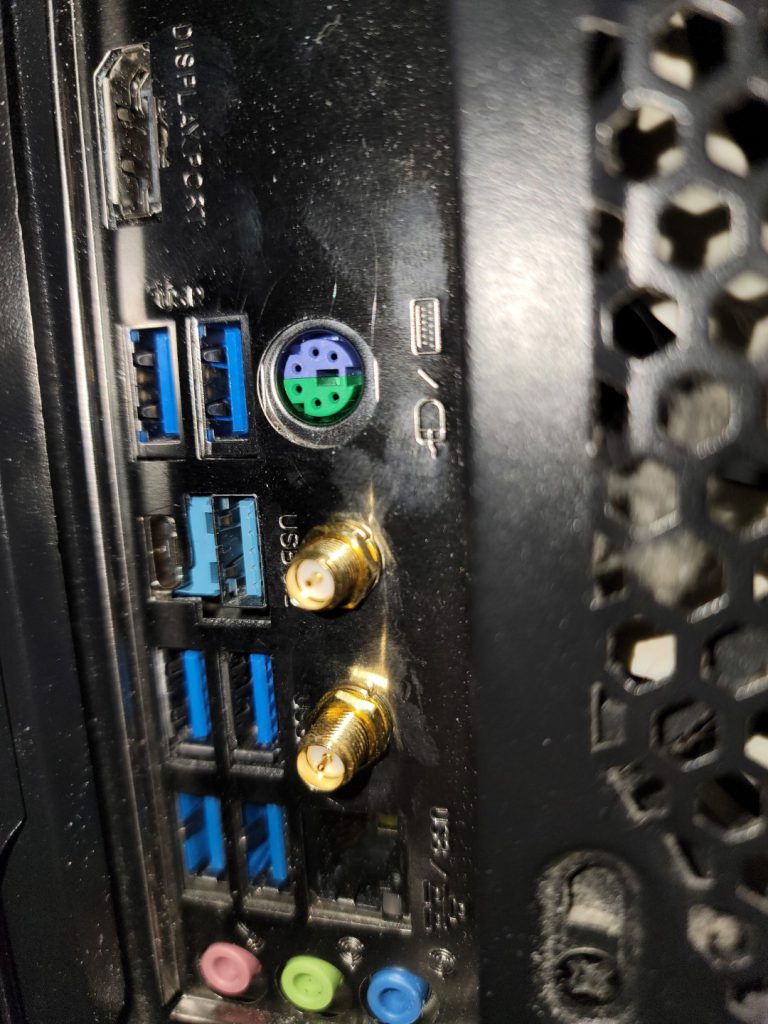 Windows recognized the card immediately, although I was seeing it displayed double with an error code 10. A restart fixed it. We can also see the Bluetooth adapter:
Before using this card, I was using another Fenvi product to convert a laptop Mini-PCI Express Wi-Fi card to PCI-Express: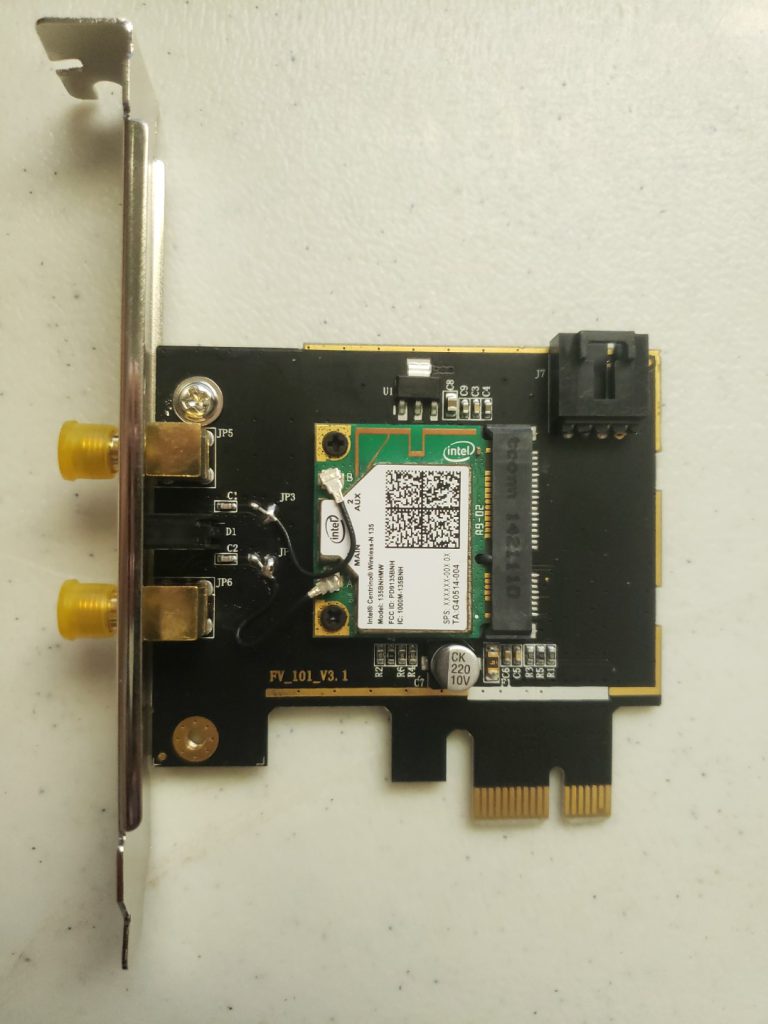 The reason I switched it was not because of the new Wi-Fi standard and upgraded Bluetooth (Which is a plus), but because I swapped it a USB 3.0 PCI-Express Expansion Card: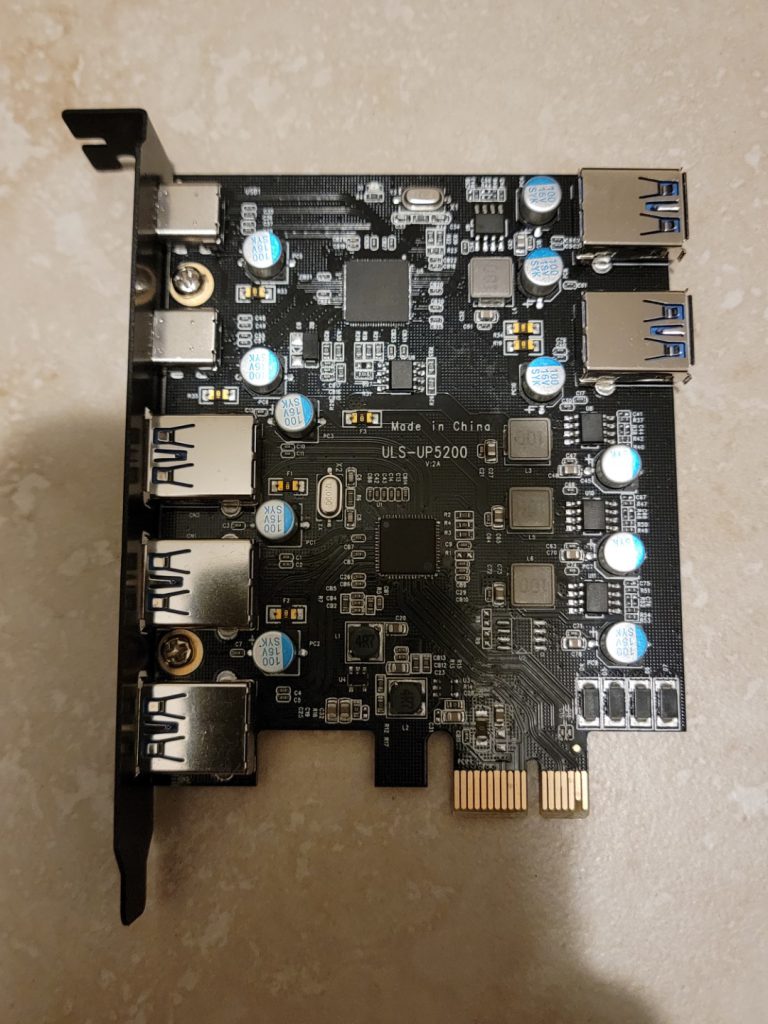 So far, the card is working fine and I think the Bluetooth signal is a bit better than with the old card. At last, I have now used every internal PCI-Express and M.2 slots.
You can buy this Wi-Fi kit on Amazon at the following link: