Google Drive Uploader & Explorer v1.8 released!
Google Drive Uploader & Explorer v1.8 released!
Hi everyone,
Today, I'm pleased to announce Google Drive Uploader & Explorer v1.8. This release is once again packed with new features!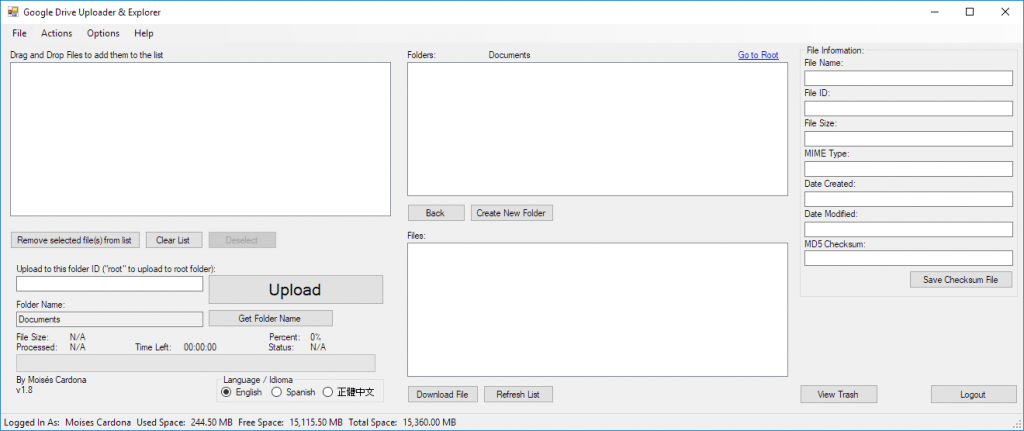 First, we have new menu items that give easy access to stuff like uploading (obviously), downloading, creating new folders, saving checksums, renaming, and moving and restoring files to/from the trash. It also allows for software configuration with several options, including sorting your files!
Second, there's the software StatusStrip (That's what you see at the bottom). The StatusStrip gives you useful information about your Google Drive Total Space, Used Space, and Free Space:

Third, the software is now resizable: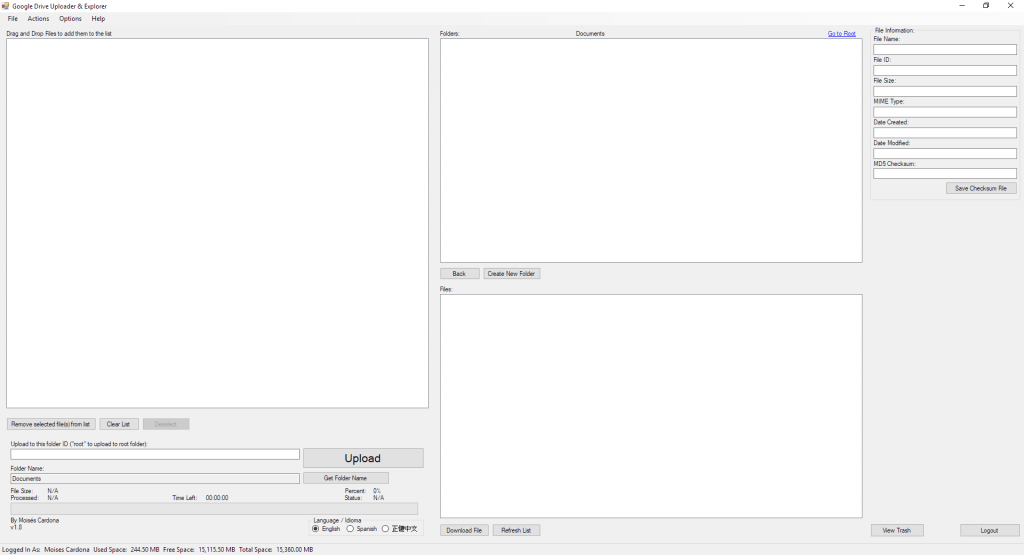 You can now sort the files: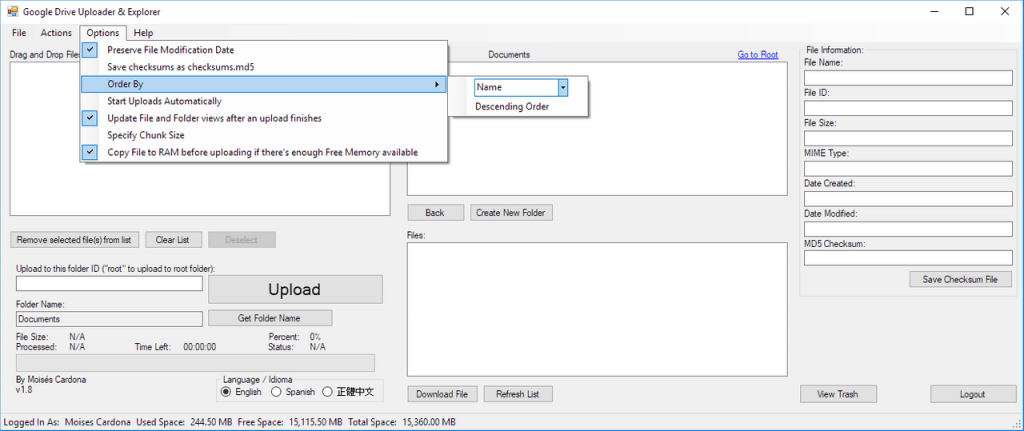 And also, there's now an option to copy the files to RAM before uploading them: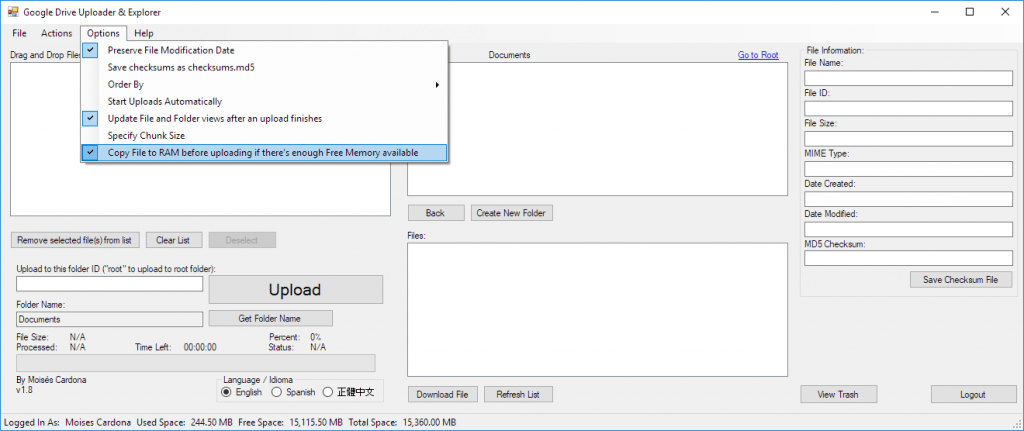 The full changelog for this version is as follows:
New Menu items for easier navigation
Software now shows your Google Drive Used, Total and Free Space
Software is now fully resizable!
Shortcut ALT key changed to CTRL key
Can now specify Chunk size using built-in Chunk Size window
Added option to copy file to System RAM if there's free RAM available to fit the file in it.
Options and software configuration now available under the Options Menu item
Can now specify sorting method
Downloaded files keeps modified date as shown in Google Drive
Fixed Refresh Lists and F5 when viewing Trash
Fixed error that sometimes happened when ALT + D (now CTRL + D) in the file list and no files were selected
If one file is specified for download only, the file browser window will show up instead of the Folder browser window.
Download:
You can download this version at GitHub here.
The source code is also available here.
Enjoy this release!