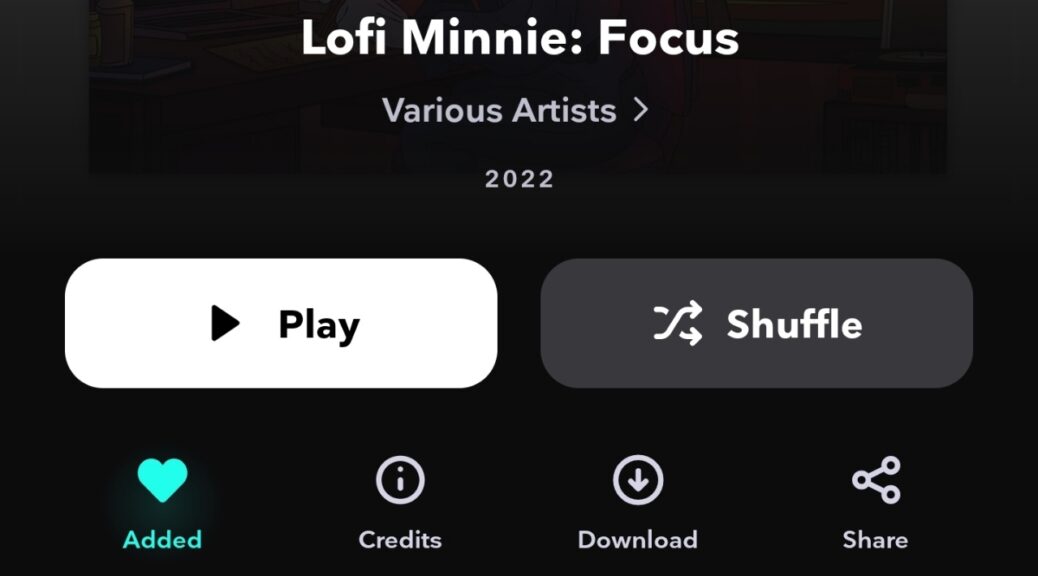 Lofi Minnie: Focus
Lofi Minnie: Focus
Hi everyone,
This past Friday, March 18, 2022, Disney released this album called Lofi Minnie: Focus: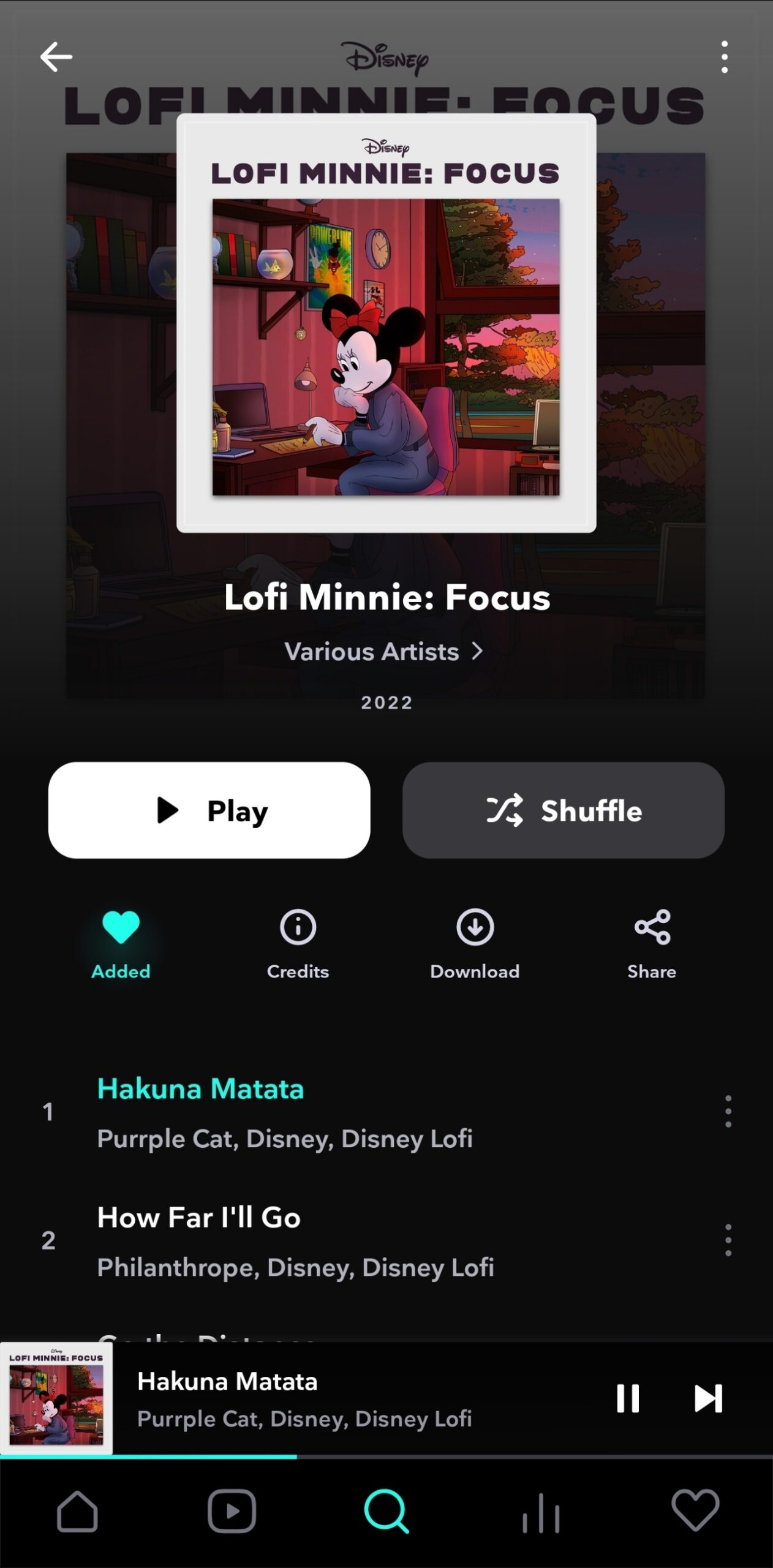 This album seems to bring elements of "Lo-Fi Music" which I've actually never heard before. I've gave this album a try and it seems to be some slow music with some beats, but at the same time sounds relaxing. This may be the reason of the Focus on the name and the representation of Minnie in front of a desk.
While I've found the tracks enjoyable, some of them are faded out and sounds like a short, incomplete version of the original tracks. In fact, this album is also short, at only 24 minutes of runtime. The soundtrack selection is good. However, I feel like it could provide longer, complete versions of some tracks while having a longer runtime.
On the good side, it's great that Disney is expanding their soundtrack library with this offering. They already have the Peaceful Piano and Disney Guitar series, so maybe Lofi Minnie: Focus is the first entry of a new album series. Time will tell, but this is a great entry and with many more Disney songs available, Disney can surely expand on this genre.
Track List
| | | |
| --- | --- | --- |
| Track | Artist | Length |
| 1. Hakuna Matata | Purrple Cat | 2:48 |
| 2. How Far I'll Go | Philanthrope | 2:37 |
| 3. Go the Distance | MOMMY | 3:10 |
| 4. Into the Unknown | Hippo Dreams & Julia Henderson | 2:21 |
| 5. A Whole New World | eevee | 2:15 |
| 6. Un Poco Loco | Krynzone | 1:56 |
| 7. Almost There | Otesla | 2:08 |
| 8. I Just Can't Wait to Be King | Epona | 2:20 |
| 9. You've Got a Friend in Me | Jazzinuf | 2:16 |
| 10. Under the Sea | Kupla | 2:02 |
| | Total Runtime: | 24:00 |
Give this album a try by listening to it below: