My World Community Grid Statistics for November 10, 2017
My World Community Grid Statistics for November 10, 2017
Hi everyone,
In this post, I'll share my World Community Grid statistics so you all know my progress on their different Distributed Computing projects:
As you can see from the above stats, I just need one more year to obtain the Diamond 5 Year medal for Microbiome Immunity Project.
I also need 3 more years for FightAIDS@Home to obtain the 20 Year Diamond Badge.
As you saw in my two earlier posts, I've been moving my equipment and configuring them. That's why the past few days my contribution was lower, but today, they have performed a lot of computations and returned more tasks.
Oh, and I also got some Beta tasks!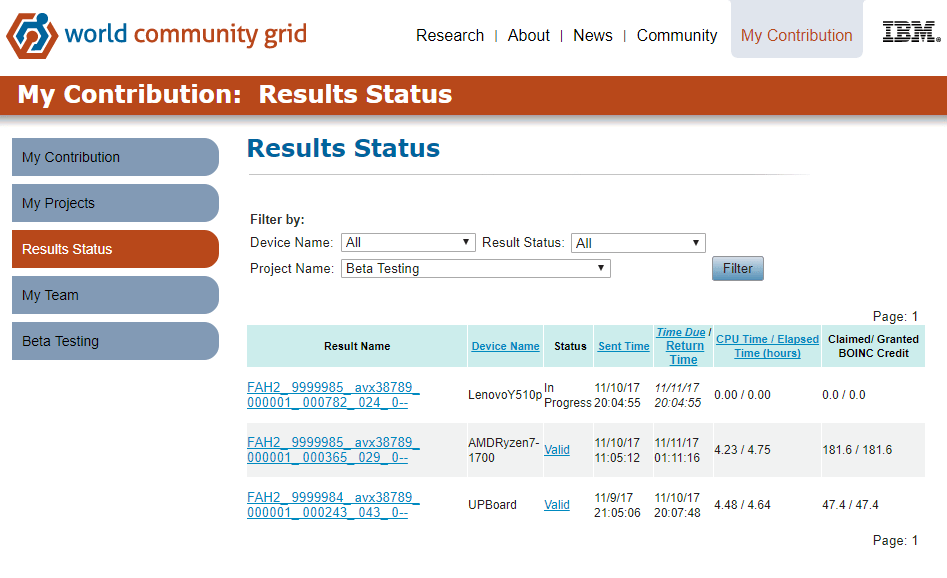 And now, let's take a look at BOINC:
Intel i7-4700MQ: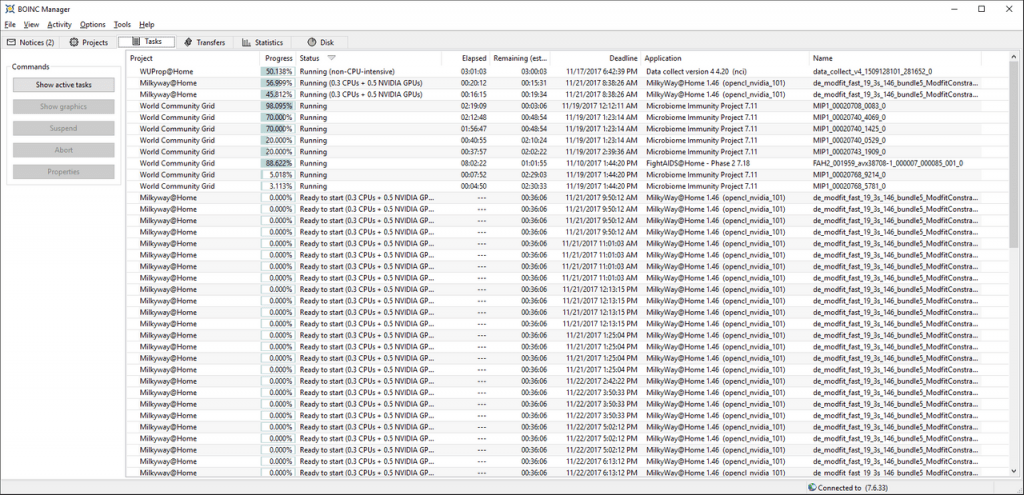 Intel i7-3610QM: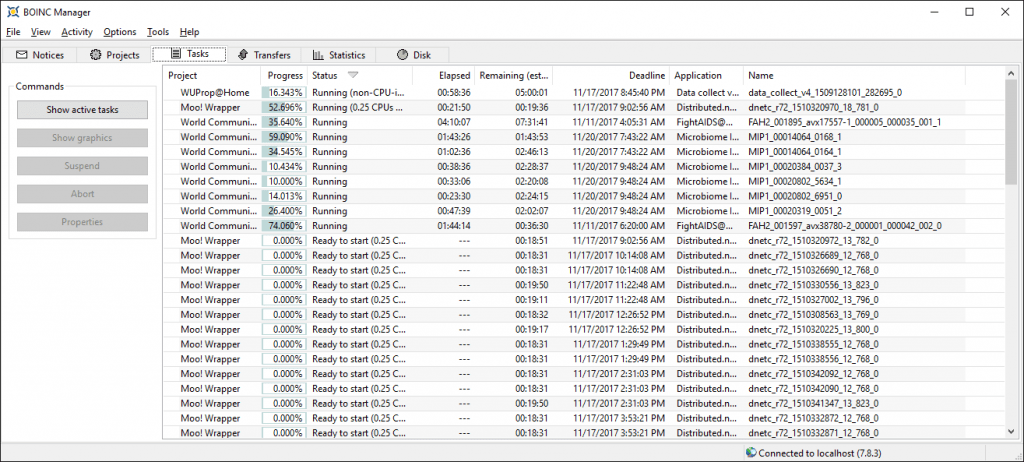 Right now, I'm configuring BOINCTasks so that I can monitor all of my machines from one place 😁
That's all for this post!