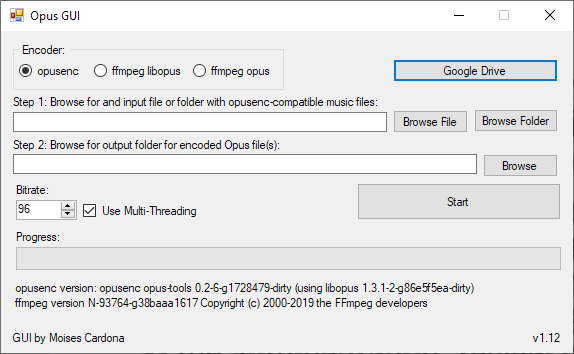 Opus GUI v1.12 released!
Opus GUI v1.12 released!
Hi everyone,
Today, I have released Opus GUI v1.12: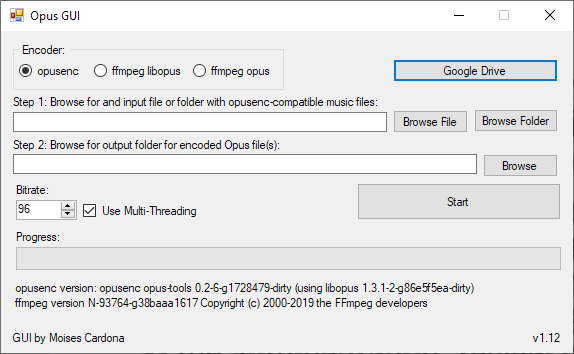 This new version adds support for Google Drive, allowing you to encode your music stored in your account. Encoded files are stored locally.
When you press the Google Drive button for the first time, you'll be redirected to a Quick Start guide where you only need to follow the Step 1. After that, download the file "credentials.json" and place it in the same folder where Opus GUI is located. You'll need to authorize your Google Drive account and after that, your Drive content will show up. You can then browse and select the files you want to encode.
You can download this new version at GitHub. Click here to download it.
Enjoy!