Starting the 2021 year with new Audio Gear
Starting the 2021 year with new Audio Gear
Hi everyone,
Yesterday, I wrote about how my 2020 was in terms of audio gear. Today, I'll be talking about my initial purchases and what's to come over the next few days and weeks.
I'm always looking to try new digital audio players and DACs mainly, followed by some headphones, usually from KZ. This year, I'm starting it with new products from Hiby, Hidizs, and Fiio. Let's see the products below.
Hiby R2
The Hiby R2 is Hiby's newest ultra-portable player, which has most of the features of the R3, but in a smaller body. It is able to decode and render MQA, and can stream music from Tidal via Wifi. I'm a huge user of the Hiby R3 Pro Saber, so I'm really exited to give the R2 a try!
Hidizs H1
The Hidizs H1 is a neckband Bluetooth cable that comes with the Hidizs MS1 Rainbow. For the price, it is a real bargain, considering you get both items and also considering that most people will already have 2-pin 2.5mm or 3.5mm cables. Since I already own the Hidizs MS1 and MS4 which I backed on Kickstarter, the MS1 Rainbow is the only one I still don't own. I also already have Hidizs' 2.5mm and 3.5mm cables, as well as their BT01 Bluetooth cable. This means that this cable will be new in my collection. The Hidizs H1 is also compatible with the Hiby Blue app. It supports the SBC, AAC, aptX and aptX Low Latency codecs.
Hidizs H2
The Hidizs H2 is Hidizs newest Bluetooth receiver adapter. It shares a few design details from Hiby's own W3 adapter, having physical buttons as well as the LED which will be green or blue depending on the audio sample rate. It supports the main Bluetooth codecs, while also having support for LDAC and Hiby's UAT codec. The Hidizs AP80 and AP80 Pro, as well as Hiby's products already support UAT, so it is guaranteed we will have the best audio quality when listening on those products with the Hidizs H2. It also supports the Hiby Blue app and can also be used as a USB DAC.
Hidizs S9
The Hidizs S9 is Hidizs newest DAC, sporting an AKM AK4493EQ DAC. It has both 2.5mm and 3.5mm outputs and supports up to 32bit/768Khz.
FiiO BTA30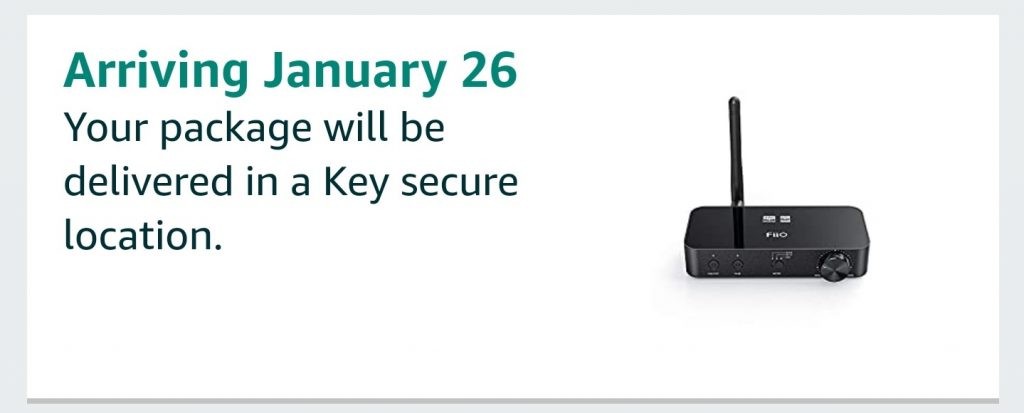 The FiiO BTA30 is a Bluetooth receiver and transmitter. It claims to transmit audio using LDAC when using an optical or coax cable. My main purpose of this product is to attach it to my TV and see how much the audio quality improves and to try LDAC with it.
---
And that's my initial purchased for products I should be receiving in the next couple of days. The Hidizs S9 is the product with the most far date, presumably due to AKM DACs shortage due to their factory fire. I'll patiently wait, and I'm really looking forward to try all of these new products.
See ya on another post!