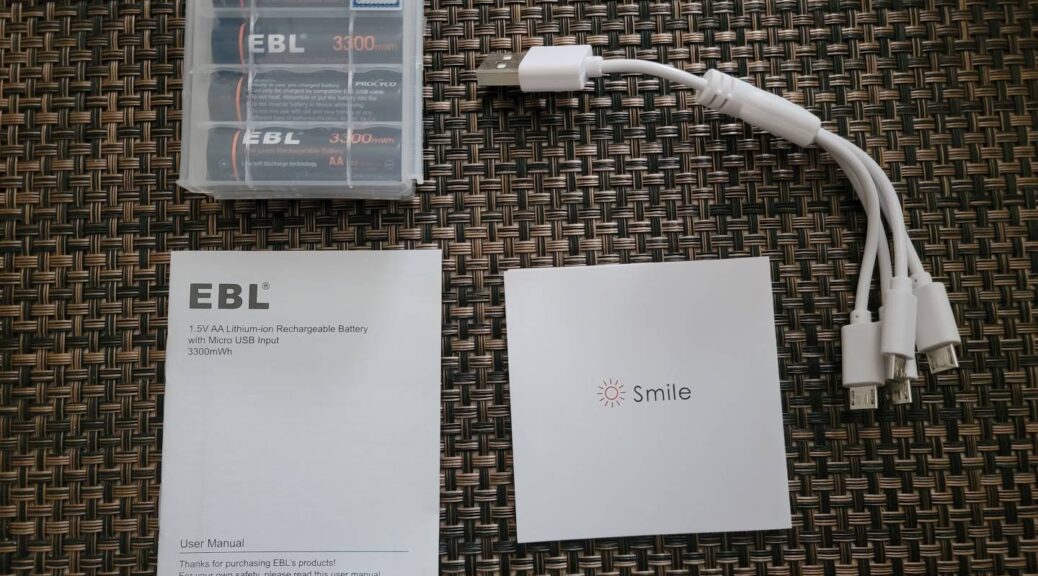 The 4-Pack EBL Lithium-Ion 1.5V AA Rechargeable batteries
The 4-Pack EBL Lithium-Ion 1.5V AA Rechargeable batteries
Hi everyone,
Today, we will be seeing the 4-Pack EBL Lithium-Ion 1.5V AA batteries. These are AA batteries but are special in that they are rechargeable lithium-ion batteries and charges using a Micro-USB cable.
An advantage of these batteries when compared to the NiMH batteries are that the former will output 1.5V while the latter will output 1.2V. This is important because some devices expect the battery to fully output the 1.5V. Other devices may work with 1.2V but may report the battery life as being around medium to low.
Unboxing
For some reason, Amazon decided to ship the batteries on a big box when the actual packaging is small: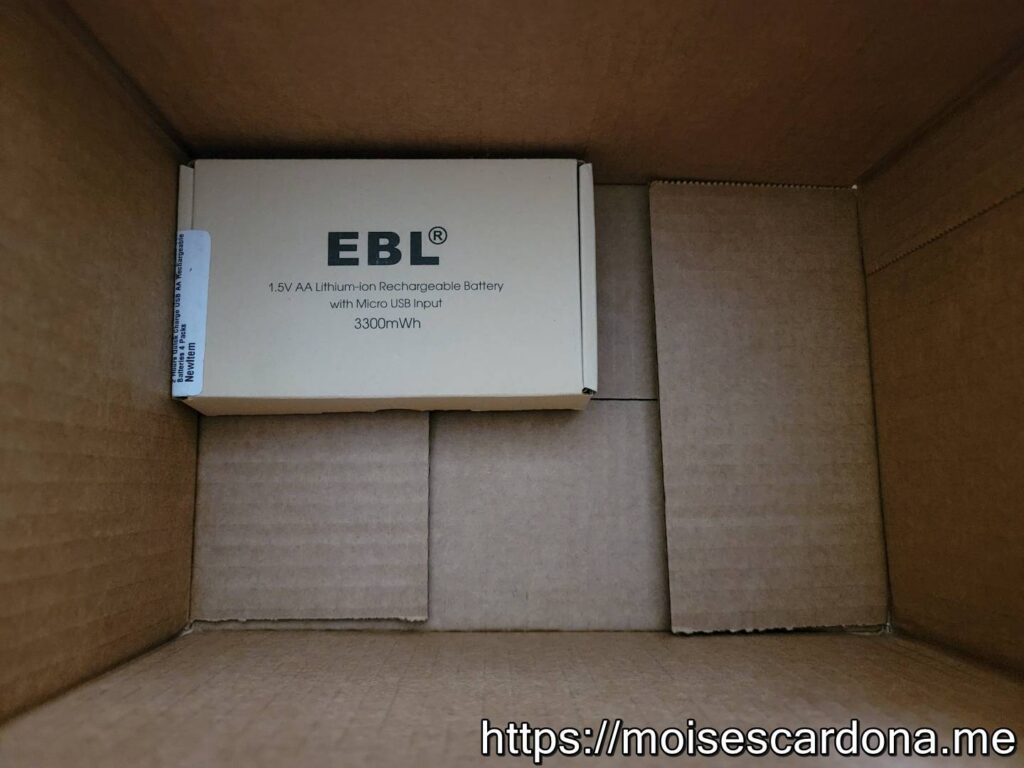 The battery box itself is small and we can see the contents as soon as we open it: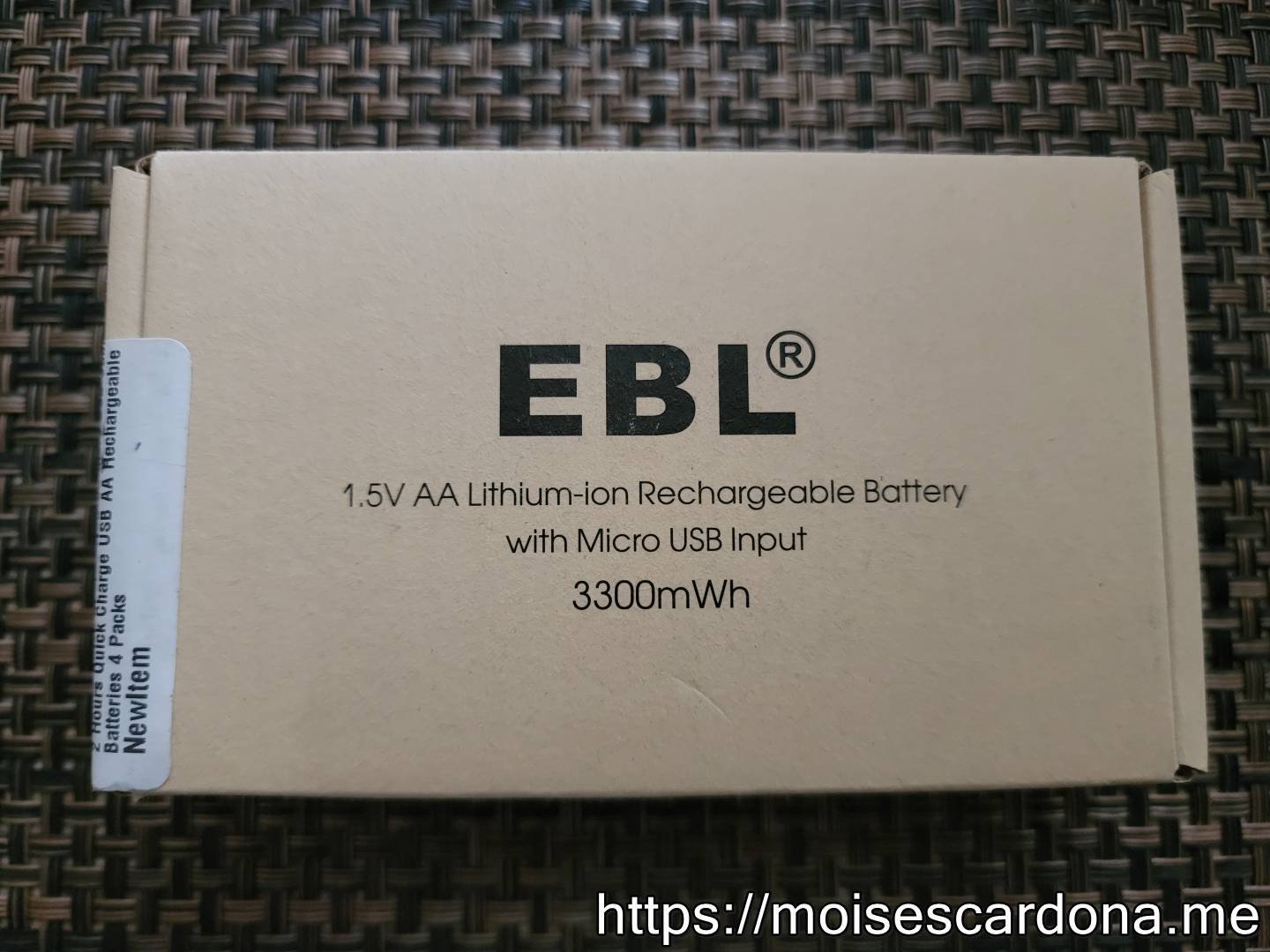 Included in it are the 4 AA batteries, a USB split to 4 Micro-USBs to charge each battery at the same time, and the instruction manual: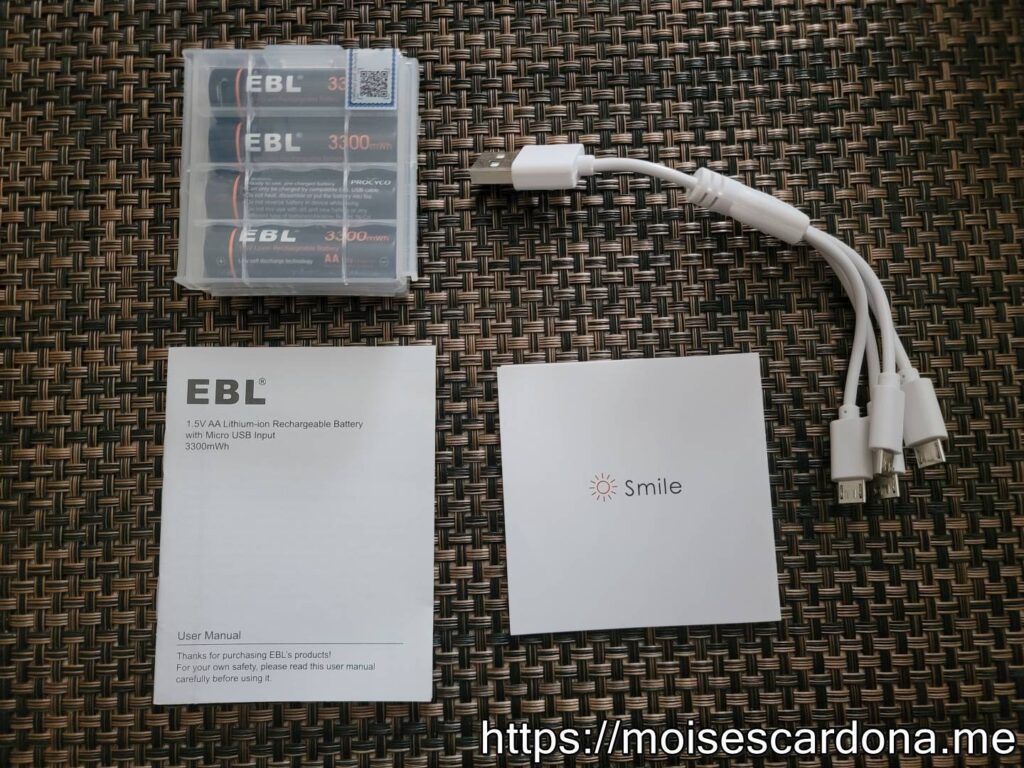 EBL also decided to use the mWh rating instead of the more usual mAh ratings we see on batteries. We can get the mAh rating by dividing the mWh rating with the 1.5 output voltage.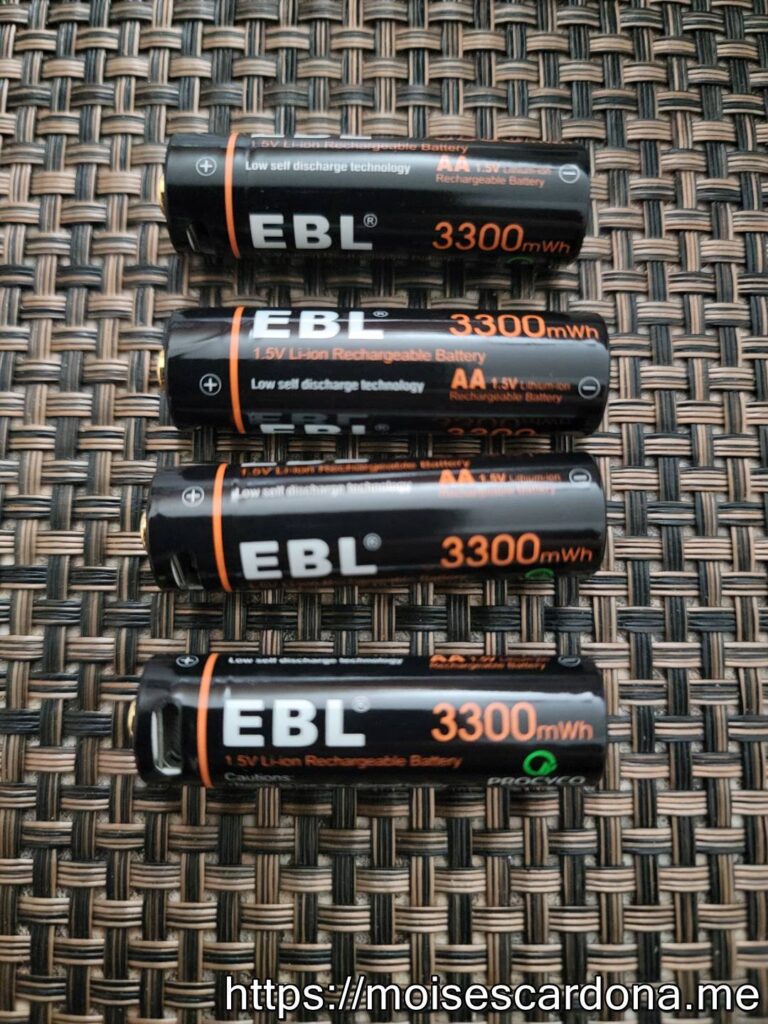 This means that 3,300mWh divided by 1.5 Volts equals to 2,200mAh. This is a good rating and just below the 2,800mAh rating we get with their NiMH batteries.
Charging is as simple as connecting each battery to the USB cable. Each battery has an LED light that turns red when charging and changes to blue when it is fully charged. It takes about 2 hours to charge.
The batteries fit inside any device that accepts AA batteries: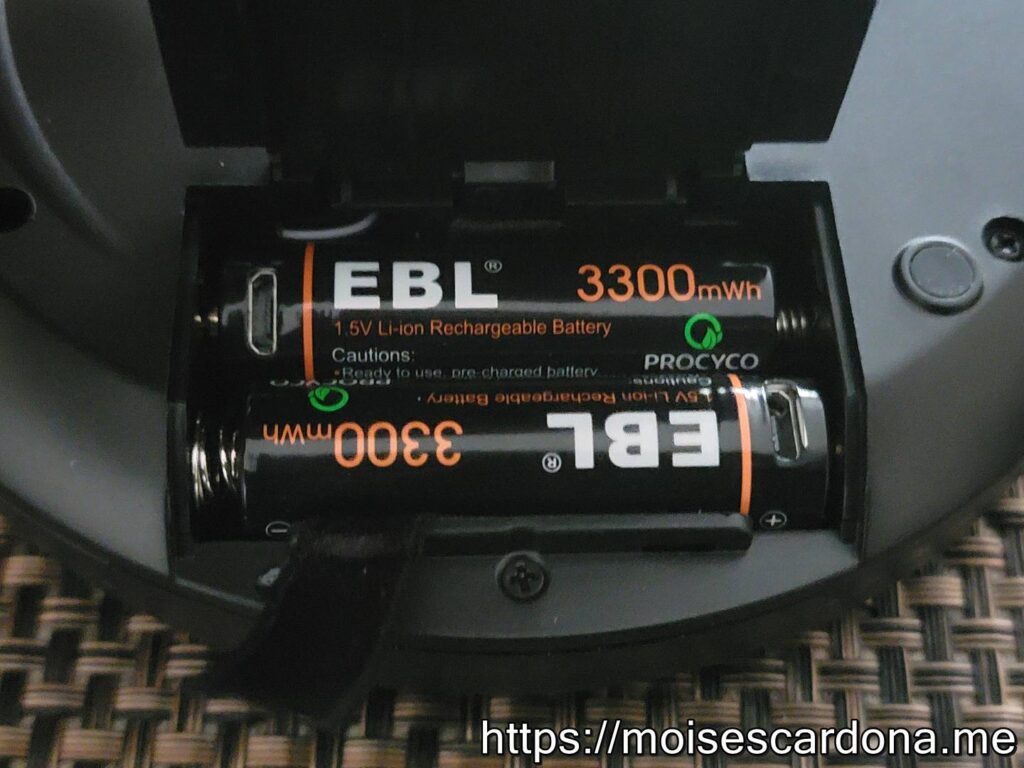 In the above image, I am using the batteries on a portable CD player I got a few weeks ago. I decided to try these batteries because I don't like to use single-use batteries, which the CD player recommended to use. The NiMH batteries would power it on but would report that there was no disc inserted. I isolated the issue by plugging in a micro-USB cable to the CD player where it started working. It seems that it doesn't like 1.2V batteries.
When these Lithium-Batteries were inserted, the CD player worked as it should, and reads every disc without issues. I started a listening session in the morning and the batteries are still holding a charge.
I can therefore recommend these batteries if you tried to use NiMH batteries but have had issues with your devices not behaving as it should.
You can get them on Amazon at the following link: