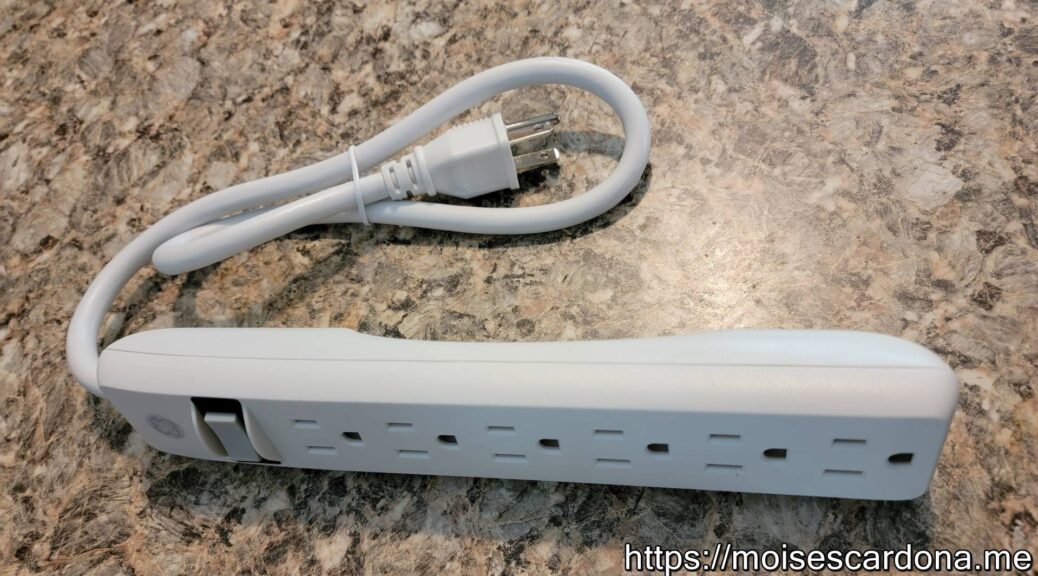 The General Electric GE 2-Pack 6-Outlet Power Strip
The General Electric GE 2-Pack 6-Outlet Power Strip
Hi everyone,
A couple of months ago, I wrote about the AmazonBasics 6-Outlet Power Strip disappearing from Amazon and having to go with an alternative power strip. I chose to order the GE 2-Pack 6-Outlet Power Strip which was similar to the original strip that I wanted to buy, and here it is: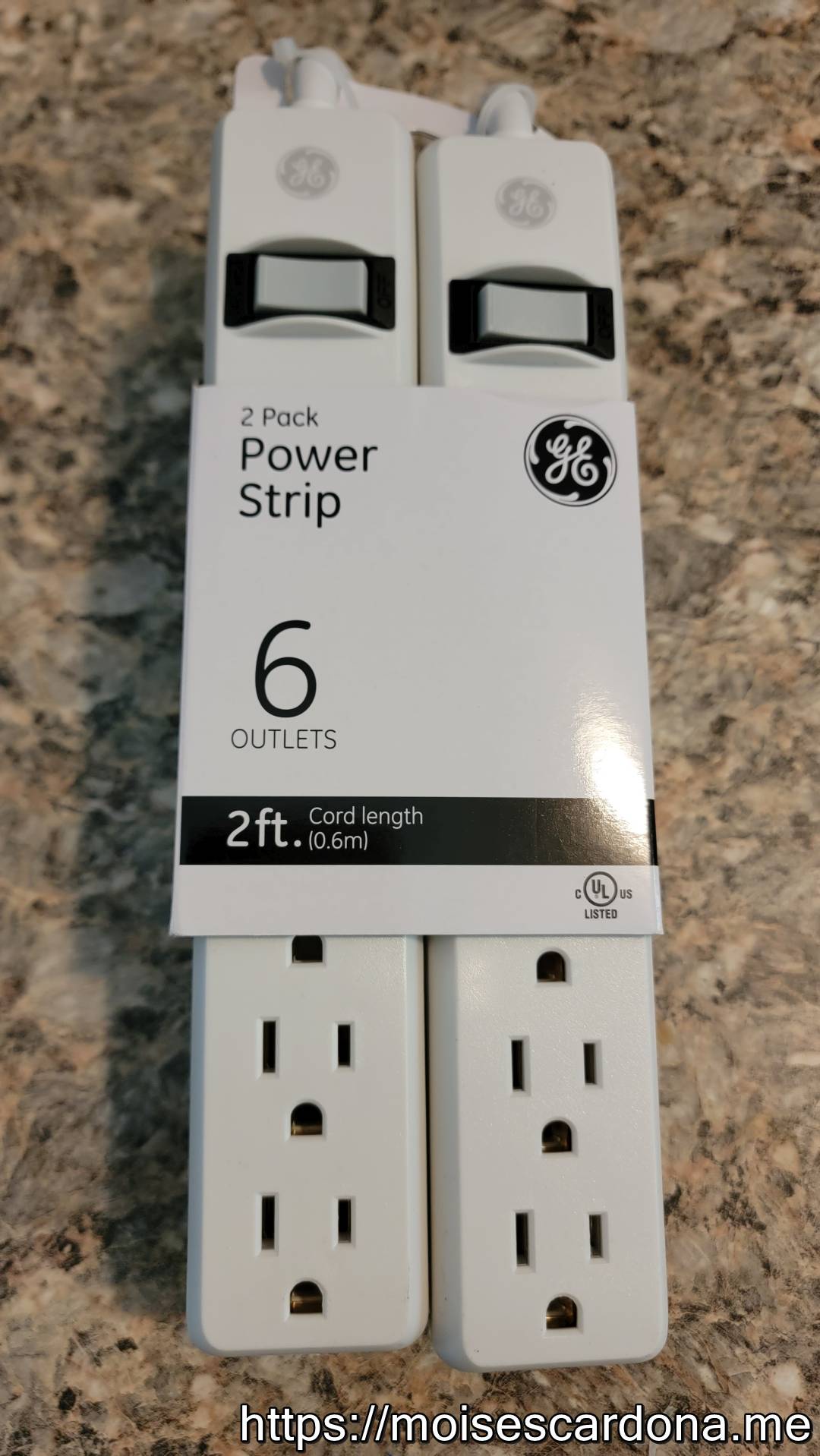 As we can see, the packaging is very, very simple and doesn't come in a box like the AmazonBasics power strips did. This means it is less protected, but also means we get a straightforward item.We can simply break the item detail carton and start using it right away: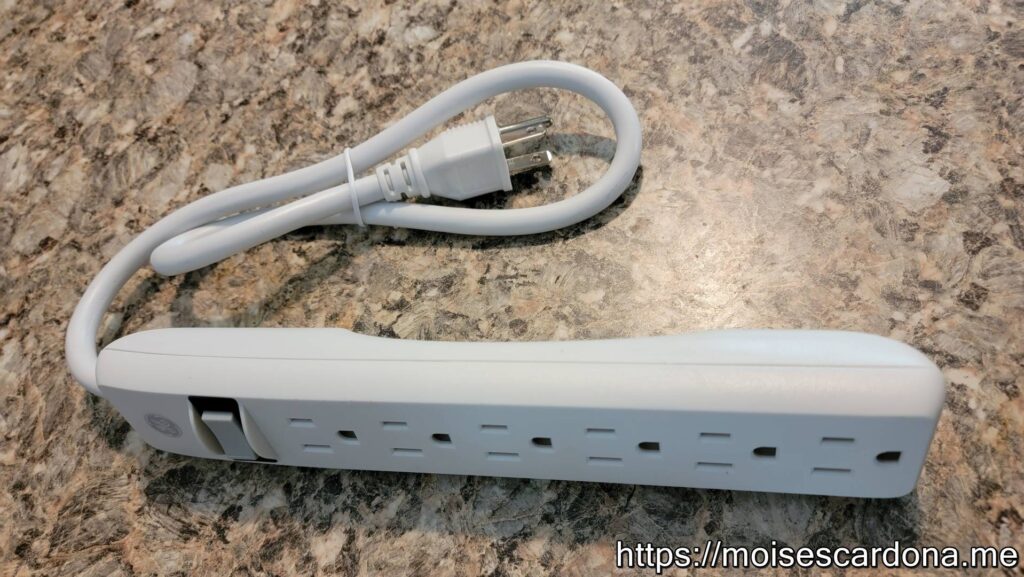 Comparison with the AmazonBasics 6-Outlet Power Strip
Compared to the AmazonBasics power strip, this one does not have a LED to indicate whether it is protected or not. In that sense, the AmazonBasics power strip seems to win, as with this one, we will not know if the internal protection circuit is working. This power strip is still protected, but the lack of the LED may be a deciding factor for some while others will appreciate the LED-free appearance.
Moving back to today's date, it seems that the AmazonBasics 6-Outlet Power Strip made a comeback and is once again available on Amazon. Pricewise, the AmazonBasics 2-pack bundle is about $2 dollars more expensive than the GE 2-pack bundle. This may be due to the lack of the LED on the latter, saving a few dollars. In the end, it is your decision if the LED indicator is something you want to assure you that the strip is protected.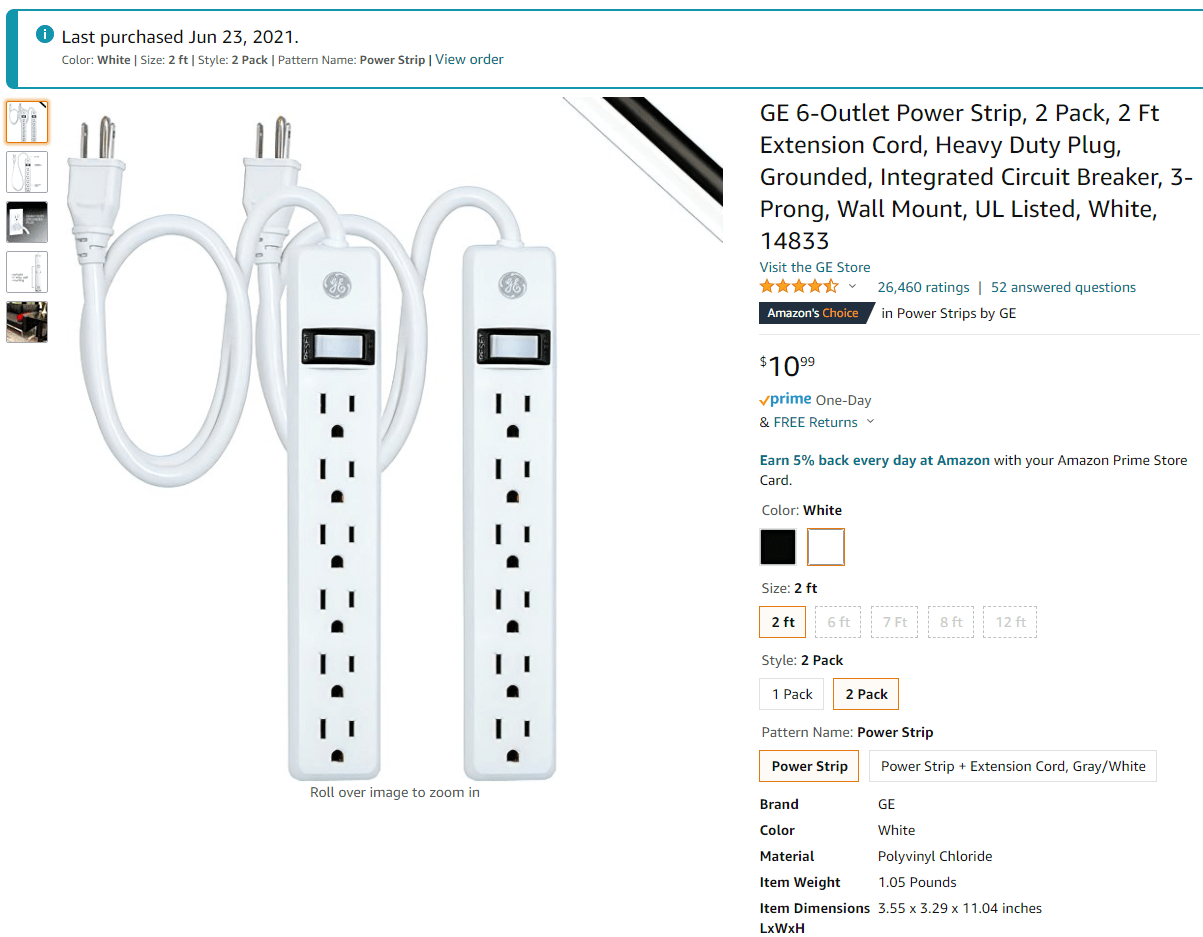 You can get the AmazonBasics 6-Outlet 2-Pack Power Strip here:
And the GE 6-Outlet 2-Pack Power Strip here: