The IFI IEMatch 2.5mm is on sale!
The IFI IEMatch 2.5mm is on sale!
Hi everyone,
Today is Black Friday, and it seems Amazon is having a sale for the iFi IEMatch 2.5mm Audio Attenuator.
This device usually retails for about $59, but today, you can get it for just $49. That's the same price of the 3.5mm version!
If you're an owner of sensitive IEMs, you may have experienced the problem where you hear some background noise, or the volume control stepping is really bad. It is either too low, or too high, with no middle point. This little adapter will reduce the hiss and noise from the audio source in which it's being used, as well as helping you at having better volume control.
The IFI IEMatch 2.5mm is basically the same as its 3.5mm version, except that it is designed for use with 2.5mm sources. It has the same 2 operational modes: High, and Ultra. High reduces the audio volume by 12db, while the Ultra setting reduces the audio volume by 24db.
I'm an owner of the iFi IEMatch 3.5mm version, and use it with my Hidizs MS4 in the Ultra setting. It works wonderfully when used with some USB DACs that are way too loud when used with this sensitive IEM.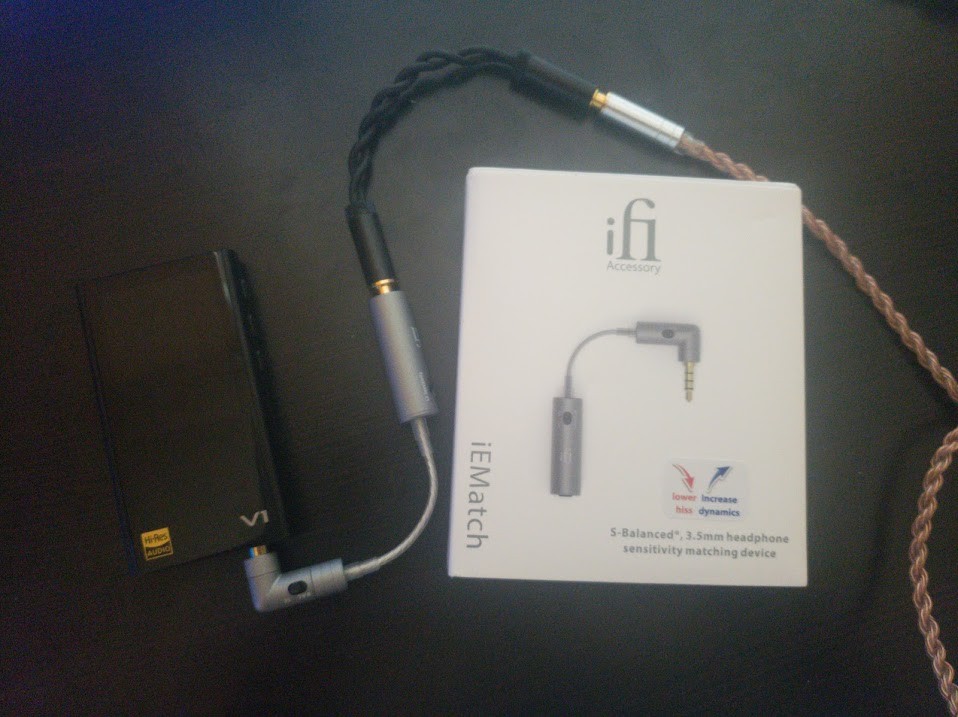 Since I now own a 2.5mm DAC, and another one is in the way, I've decided to take advantage of this sale to use it with my 2.5mm DACs and have better volume control.
I'll write another post detailing the improvements of using this with my DACs. In the meantime, you can take advantage of this sale by clicking on the link below: