Updating the Pioneer DVR-XD09 Firmware
Updating the Pioneer DVR-XD09 Firmware
Hi everyone,
Today, I'll show you how to update the Pioneer DVR-XD09 firmware. This is important as firmware updates should improve the drive operation, including better reading and burning stability.
This Pioneer DVR-XD09 drive came with the 1.02 firmware. The latest firmware available for this drive is 1.05.
To download and update it, we first need to go to Pioneer's optical drive firmware update download page.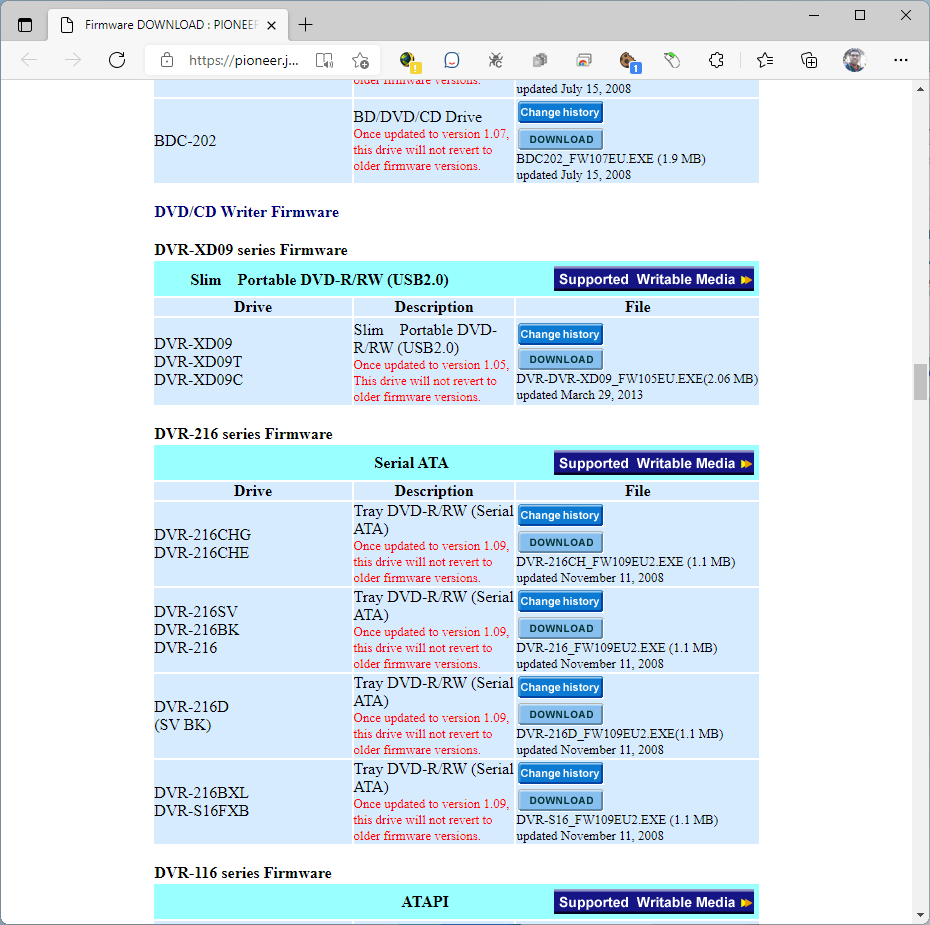 We will scroll down until we see the firmware file for our DVR-X09 drive. Click on Download, then scroll down in the license agreement page and click Agree: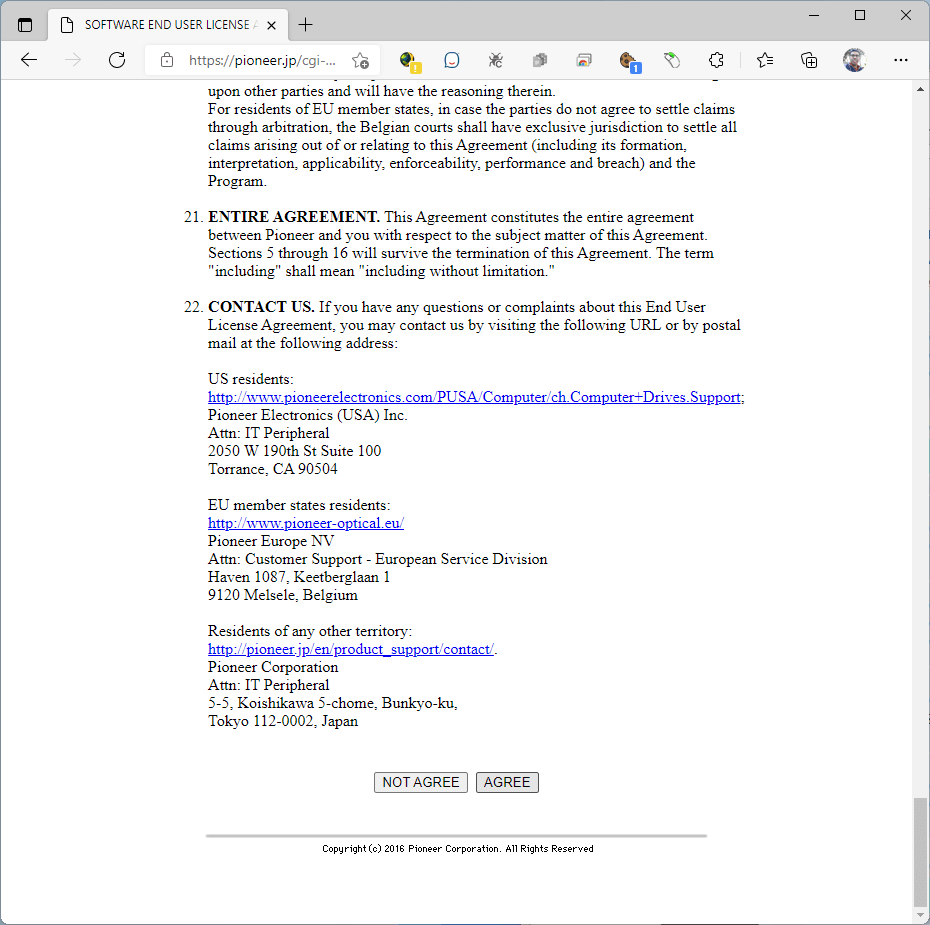 This will begin the download. Once it's finished, click on the downloaded file: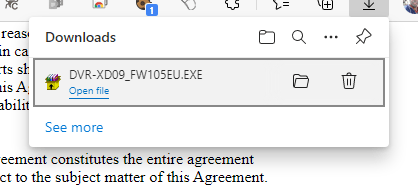 It will prompt you to extract the self-extracting archive. The default location where it will store the firmware and the update tool is C:\DVRXD09\FW105EU: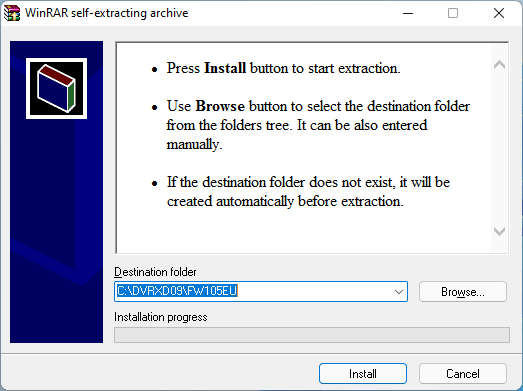 The update tool should open automatically. Be sure there's no optical disc inserted in the drive or we will get the following message:
In this case, the tool will exit and we need to launch it again after ejecting the disc. To launch the tool again, we have to go to the above path (or another path you chose) and launch the executable file: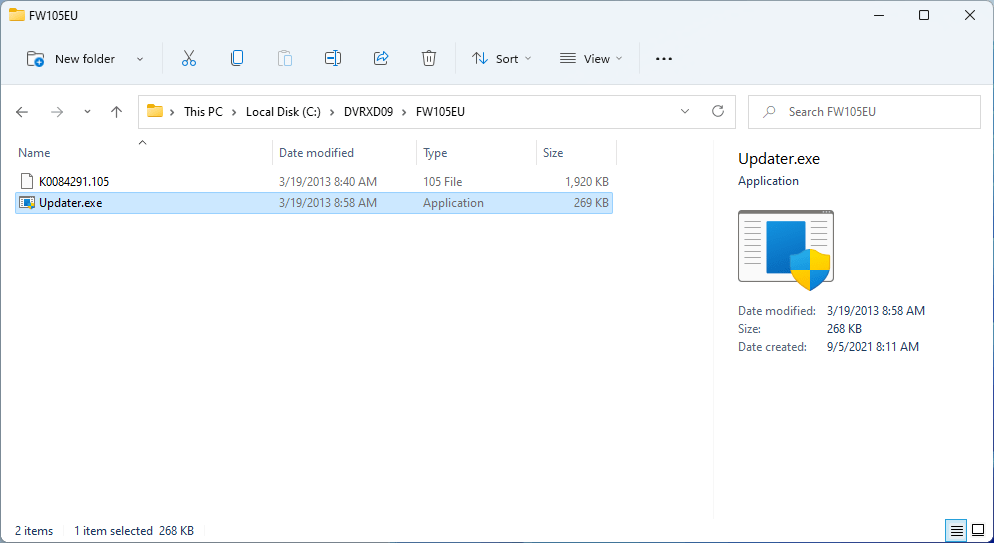 This time, it should make us confirm we want to update the drive's firmware. We will press "Yes":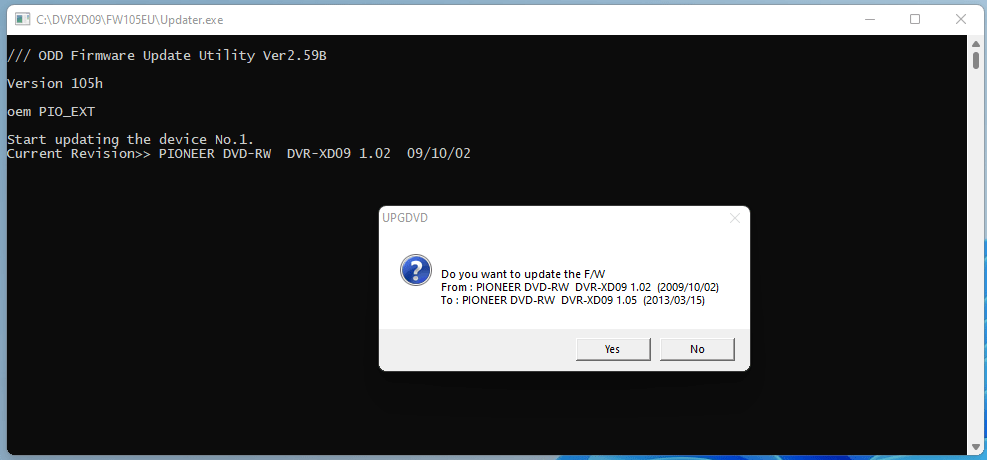 The firmware update will begin: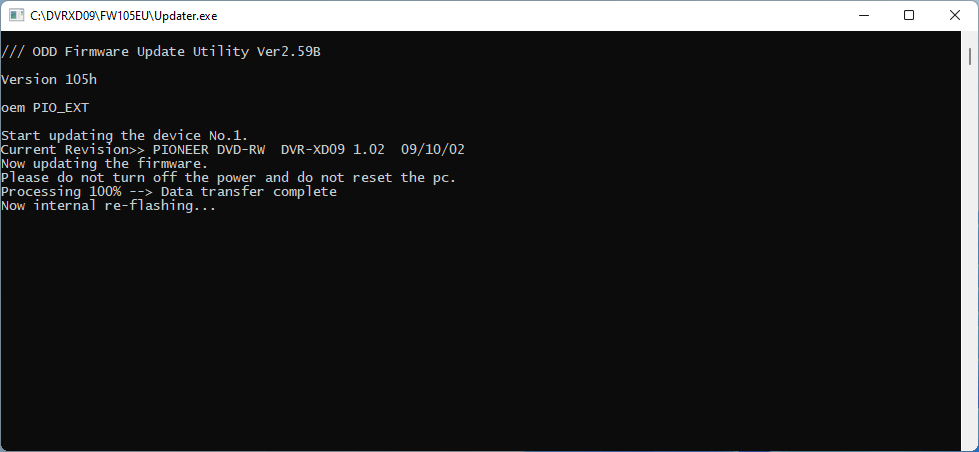 It should only take a few seconds to a minute to flash the new firmware. Once it's done, it will confirm to us the process is complete: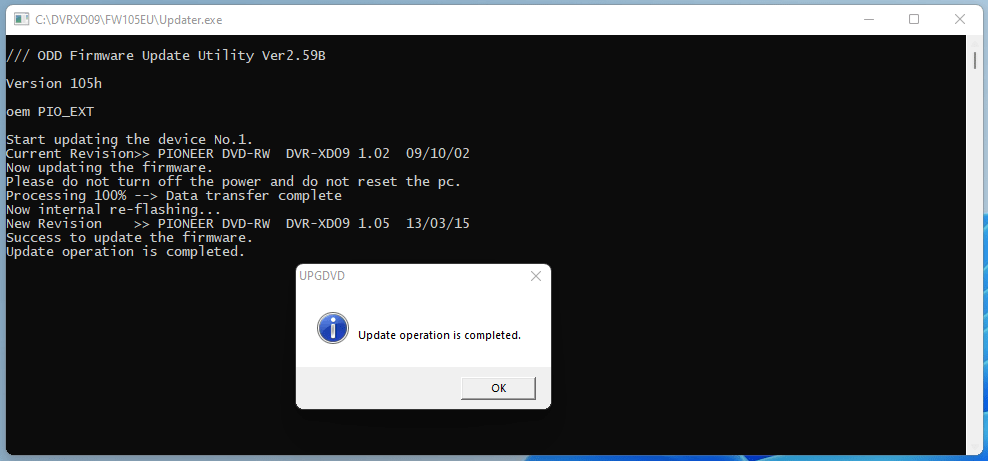 We can also confirm the drive updated with ImgBurn:
At this point, we have successfully updated our drive's firmware.