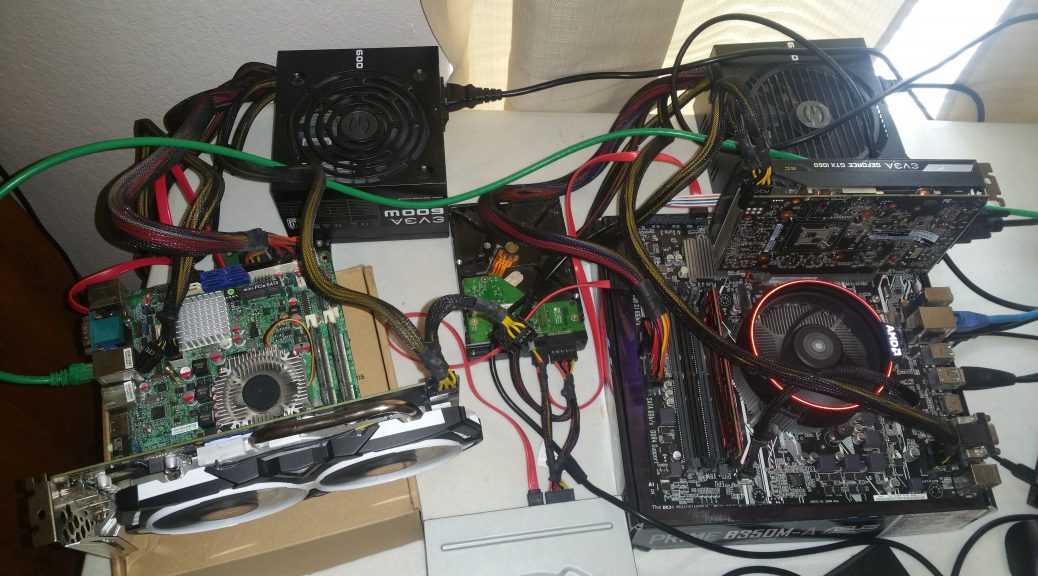 When you can't wait for the PC cases to arrive but you want to use your computers
When you can't wait for the PC cases to arrive but you want to use your computers
So, yesterday I moved, and I began building my computers. The only thing I didn't ship was the PC cases as the shipping would be pretty high, and instead, I shipped the parts separately. Then, yesterday I built them and ordered brand-new cases for them.
In the meantime, I'm using them like this: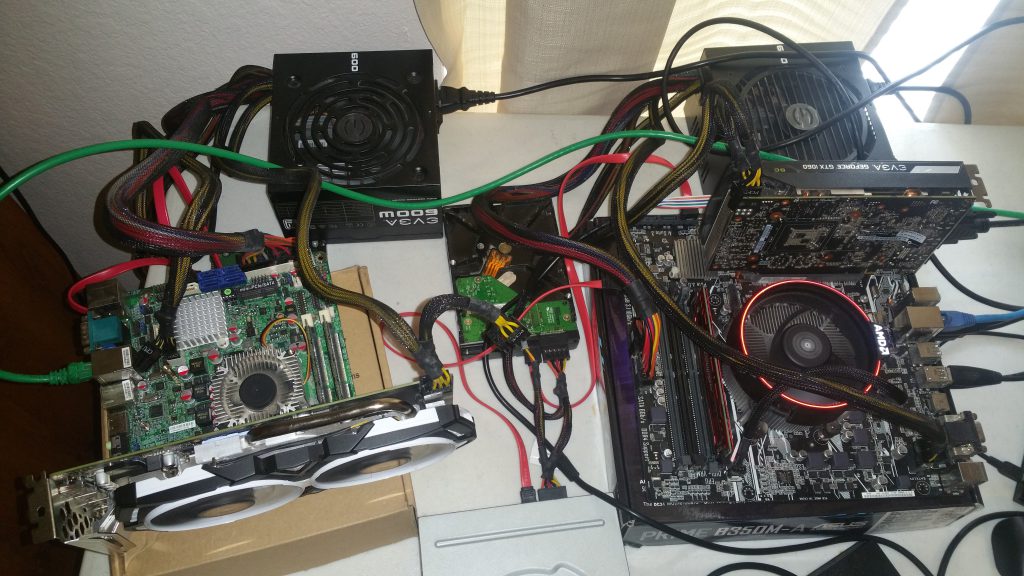 Here, you can see my AMD Ryzen 7 1700 and Intel i7-3610QM machines with an AMD RX 570 and an Nvidia Geforce 1060 3GB. Both are on top of their respective motherboard boxes.
The cases are expected to arrive on Wednesday. I'll post when I get them and the motherboards and components inside them 🙂.