YUANHOT Nintendo Switch Joy-Con Golf Grip
YUANHOT Nintendo Switch Joy-Con Golf Grip
Hi everyone,
Today, we will be seeing the YUANHOT Nintendo Switch Joy-Con Golf Grip. This is a perfect companion for the new Mario Golf: Super Rush game as these will make your golfing experience better. They are not really necessary to play the game as they act as a grip for a more realistic experience.
These grips are made of plastic, and they come protected inside some bags:
They stick can be extended or retracted: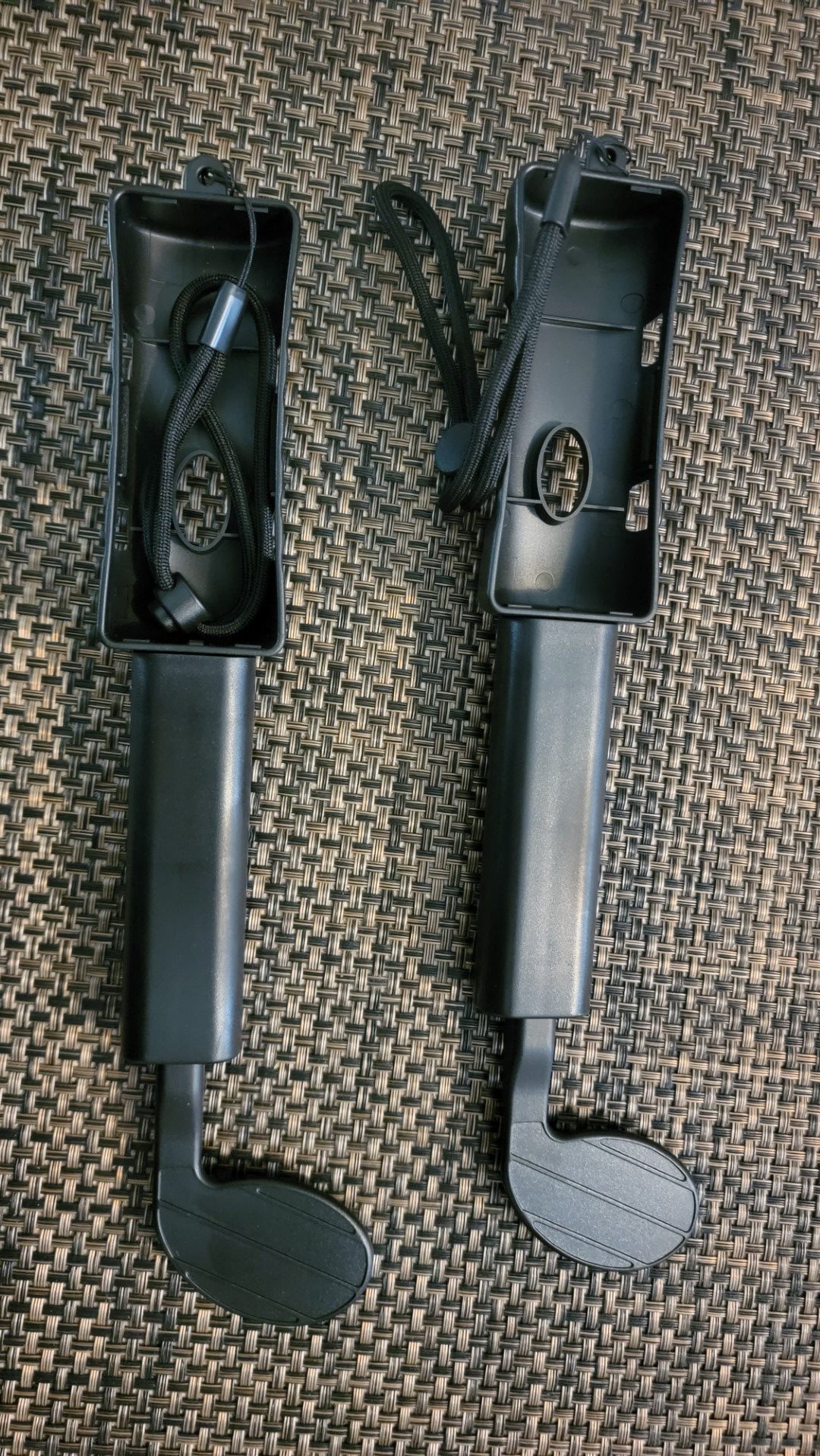 The Joy-Cons fits really nice to them:
Overall, for a price of just $8.99, these seems to be a great deal to have a better gaming experience in Mario Golf: Super Rush. The construction feels questionable, but I suppose they will not break if cared enough for them. It does hold the Joy-Cons securely and firmly. I'll be playing Mario Golf: Super Rush with them and see how they improve the gameplay for me.
You can get these Golf Grips at Amazon at the following link: