A week with the Tempotec Sonata iDSD Plus
A week with the Tempotec Sonata iDSD Plus
Hi everyone,
It's been actually more than a week with my new Tempotec Sonata iDSD Plus, and my experience with this new unit has been very positive.
First of all, I haven't faced the Blue LED problem again. As I wrote in my teardown article, they changed some components inside that may prevent this problem from happening again, but it also seems to have introduced a problem where the unit main LED turns orange. This happens rarely, and the unit works once the LED turns green again.
The second thing is that the charging speed is back to normal as well. My previous unit was having a slow charge rate of just 0.06A. Here, you can see it's drawing a full amp, as I also have the unit turned on: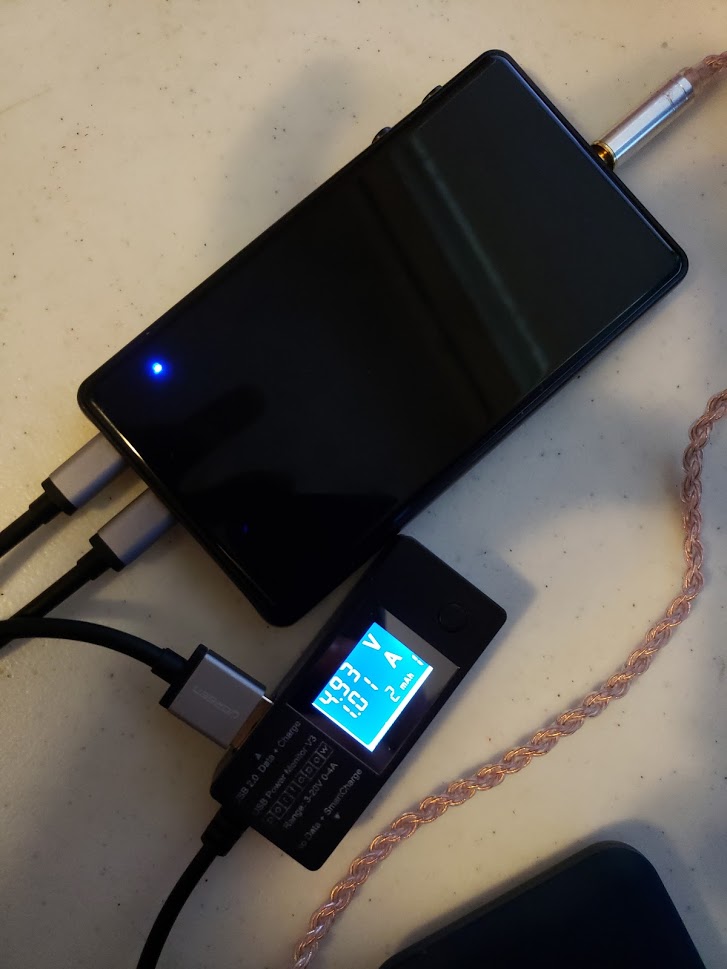 Once the unit finishes charging, the LED turns off, as expected: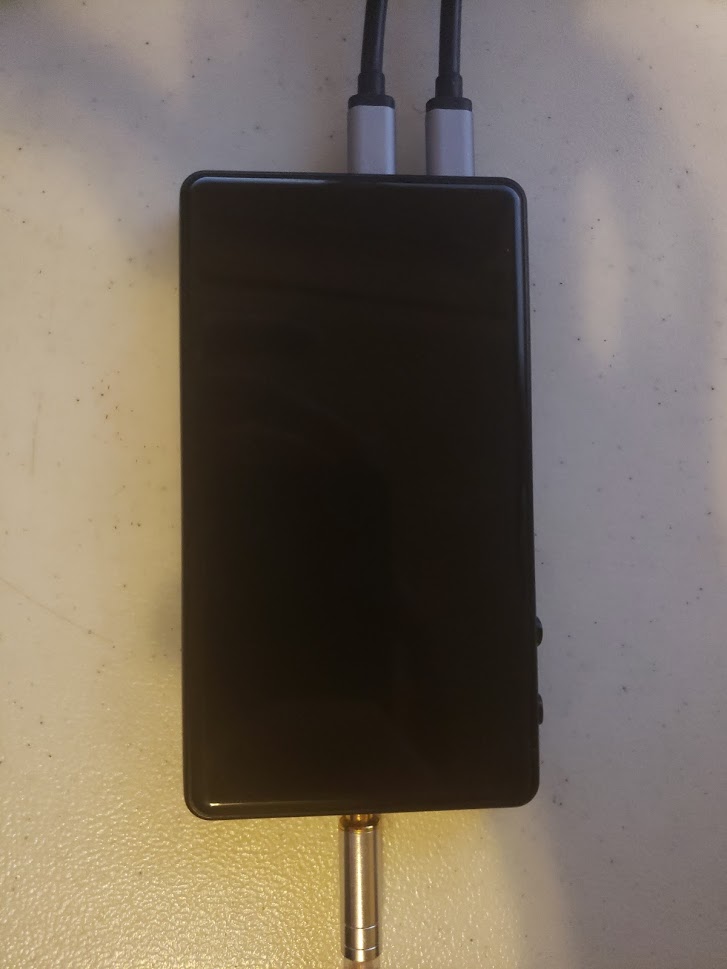 The device not only is working great in my Windows PC, with Tidal and Foobar, both using WASAPI for a bit-perfect playback experience, but it's also working great with my Hiby R3:
Tempotec Sonata iDSD Plus with the Hiby R3

Tempotec Sonata iDSD Plus with the Hiby R3
The Hiby R3 also has an excellent sound, but I use my Tempotec Sonata iDSD as the sound is more open to my ears, and sounds more natural too.
It's been several days with the DAC, and I'm really pleased with it. I'm listening to Tidal Masters, which are actually MQA-encoded music files and they sound excellent with this DAC, as a sample rate of either 24-bit/88.2Khz or 24-bit/96Khz, depending on the track being used:
I hope this DAC work fine for a lifetime, as it's the most enjoyable sound I've ever heard.
The USB cable I'm using with the DAC is the UGREEN USB to 2x Micro USB (Y) Cable, which allows me to listen to music and keep my unit charged at the same time.