Early Christmas Gift – ASUS E210 laptop
Early Christmas Gift – ASUS E210 laptop
Remember the Netbook days? We can still find out some small laptops in the market, particularly laptops in the 11.6-inch range. This is the case of the ASUS E210 laptop. Small, lightweight, with a basic processor that allow us to do basic tasks on the go.
This laptop is currently on Sale at Best Buy locations in the United States. Its sale price is just $100 dollars. You read that right, just $100.
At that price, you get the following:
CPU: Intel Celeron N4020 (2 Cores / 2 Threads only)
GPU: Intel UHD Graphics 600
RAM: 4GB RAM (Soldered. Not upgradeable)
SDD: 64GB eMMC (Not upgradeable, but there is an NVMe slot for an additional drive)
OS: Windows 11 preinstalled – Compatible with Linux
WiFi: Wireless AC. Realtek RTL8821CE module
Bluetooth: IMC Networks Bluetooth Radio
Camera: VGA camera
Screen: 11.6-inch 1366×768 LCD panel.
Battery: 38Wh Li-Ion battery (Replaceable)
Ports:

1x USB 2.0
1x USB 3.2 Type A
1x USB 3.2 Type C
1x 3.5mm Audio Jack
1x DC In Jack
Thus, the specs seem right for the price, with the added bonus of being able to add a secondary NVMe drive for additional storage. It is lacking in the ports department, with just 2 USB-A ports and 1 USB-C port. It has to be noted that the USB-C port can not be used for video out nor as an alternative method for charging the laptop. This model also lacks a Micro SD card and the keyboard is not backlit.
Having gone with this intro, let's start the unboxing process.
Unboxing
The box is small and lightweight. It is generic for the most part, having the ASUS branding and on the back, we have the label containing the product information: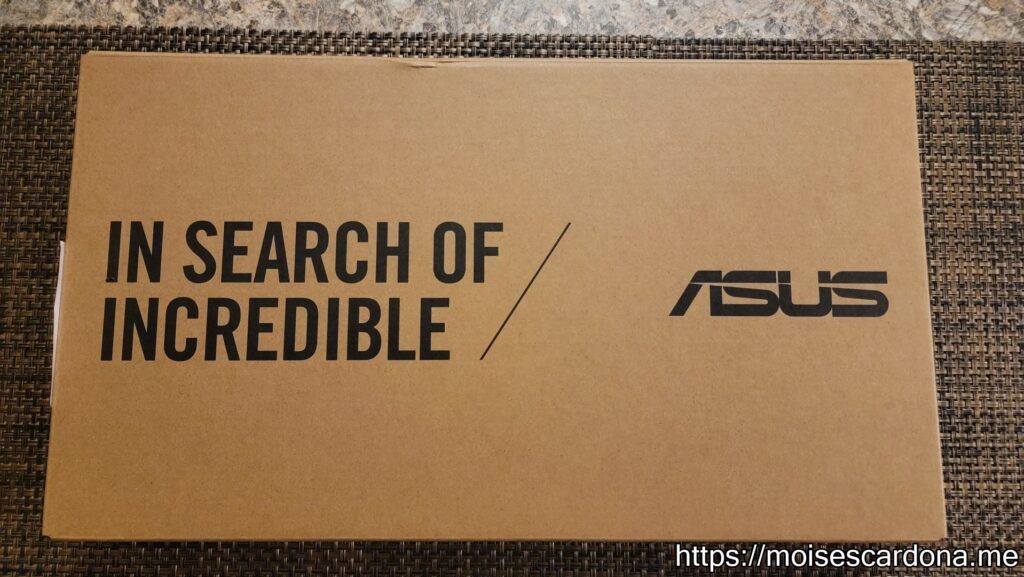 Opening the box reveals the laptop, with the charger on its side: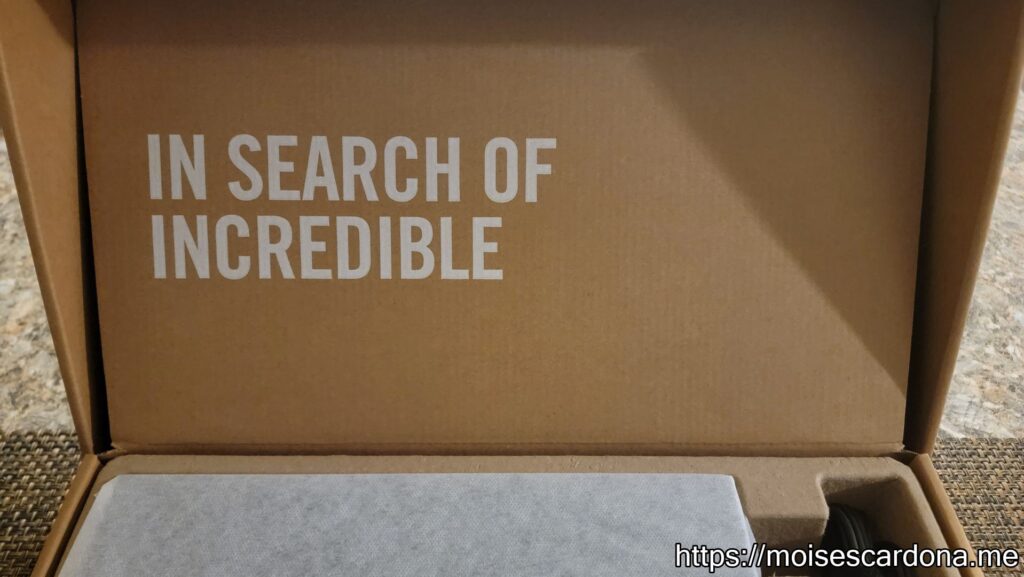 We then have the user manuals: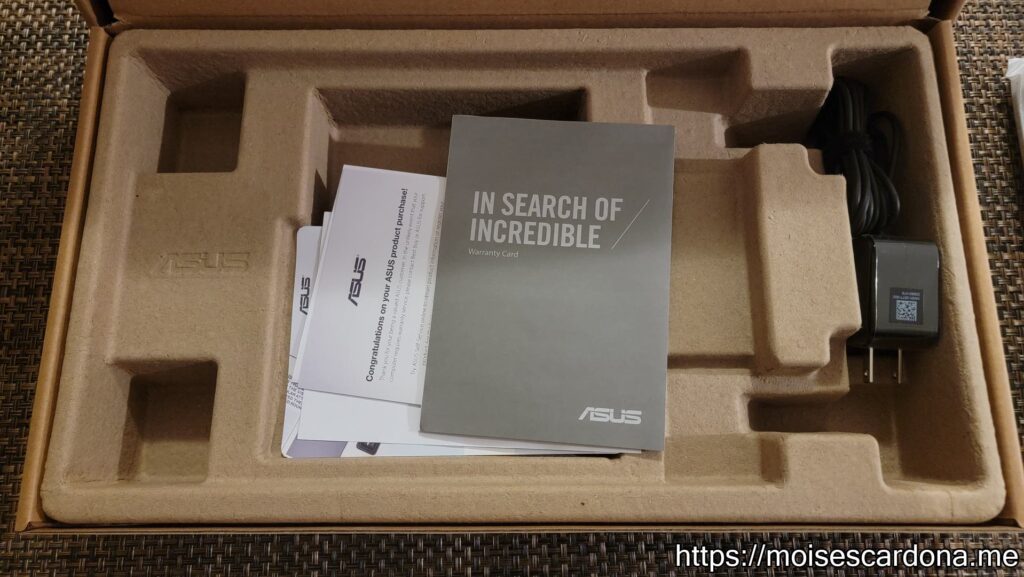 The charger is small:
The laptop
The laptop came protected inside a sleeve:
It is small, and has an attractive, shiny black color:
On the sides, we have the ports:
Let's take a look at the internals:
The battery is fully replaceable. This is good news, in case we may need to replace it in the future. The battery model is C21N1913:
We see there is an empty slot for an optional NVMe drive:
Speaking of empty slots, the laptop board has a space for a Micro SD card reader. Unfortunately, this particular model does not include it:
The NGFF/M.2 Wi-Fi/Bluetooth Module is model AW-CB304NF. It uses a Realtek RTL8821CE card internally. It is a Wi-Fi 5 (AC) card, but the good news is we can replace it for a Wi-Fi 6 card:
Powering on the laptop
For the first time boot, I had to connect the power adapter. It then powered on and went into the Windows setup:
At this point, I powered it off in order to go to the machine BIOS, disabled Secure Boot, and went to Boot the Ubuntu installer flash drive:
Before performing any changes, I used the dd command to create an image of the eMMC drive:
After that, I did installed Ubuntu, made my customization, and here we have it:
I had to install a driver in order to get the Numeric Pad to work, since it is integrated in the touchpad. This is a topic for another post: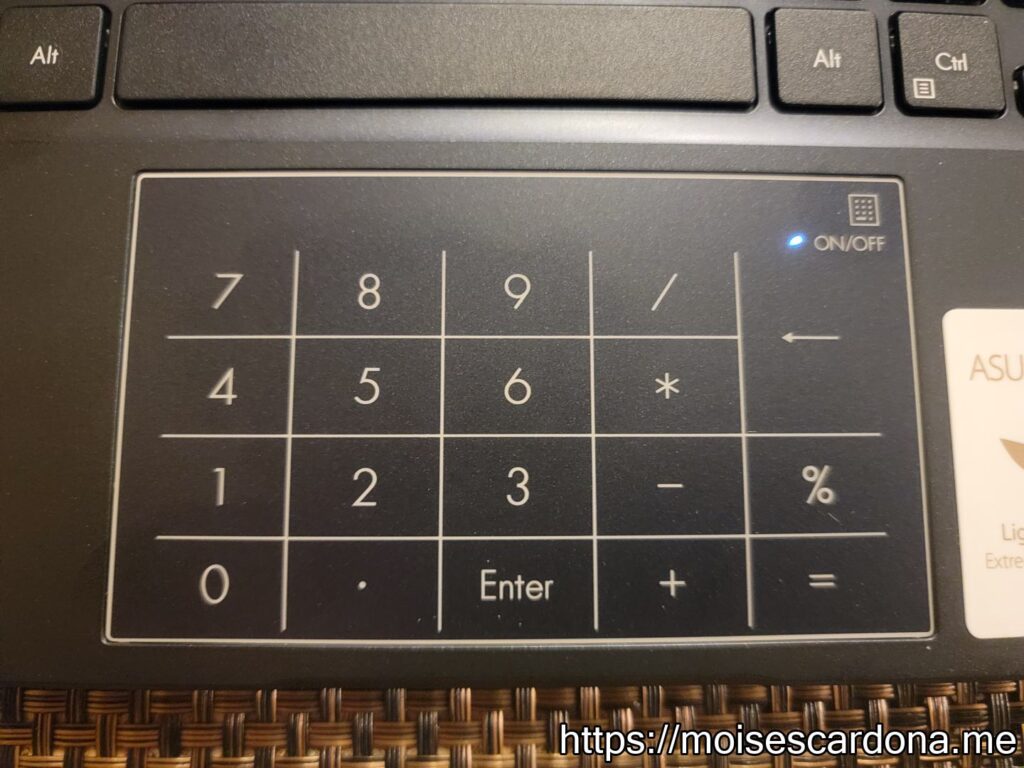 Bluetooth works very well and the range is amazing. I connected my FiiO BTR7 Bluetooth adapter and walked around my house. It managed to have a stable connection:
System Performance
For such a low cost laptop, it performs fairly well. I've just had it and have not run any intensive tasks, but I have written this post straight from it (Photos were watermarked in my main PC). Firefox seem to run very well, and I can type without any problems. Streaming using Tidal in it is lag-free, meanwhile for some reason, when I used Microsoft Edge, there was some pause sometimes.
Battery Life so far seem to be excellent. I will be watching movies later to see how much it lasts.
The 4GB of RAM seem to be enough, especially since I'm using Linux.
The Keyboard is very responsive and makes the usual noise. The type feeling is very good. Similarly, the touchpad is also very responsive and doesn't have problems with accidental touching or sensitivity while typing.
The 3.5mm Audio Jack provides excellent audio quality. This is important because due to the lack of additional USB ports, I can save one by just using it instead of using a USB DAC. Also, since the Bluetooth connection is stable, that can also be used as an alternative to the audio jack, if you prefer.
The screen size is small, and although I'm used to work on a Full HD 1920×1080 resolution, it is not a big deal, considering the small size. It makes reading better, actually. The screen also good brightness,
Conclusion
Overall, I'm very satisfied with this small laptop. I will keep doing some tests, but for the $100 special price, it is definitely worth it.