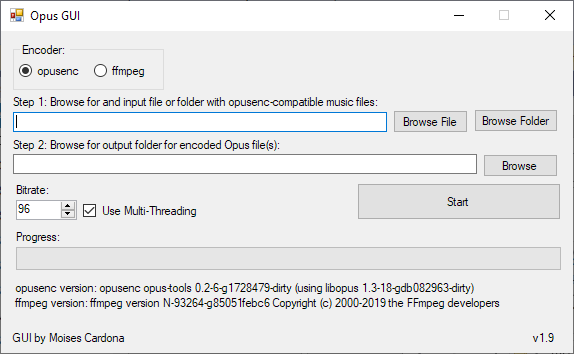 Opus GUI v1.9 released
Opus GUI v1.9 released
Hi everyone,
Today, I have released Opus GUI v1.9: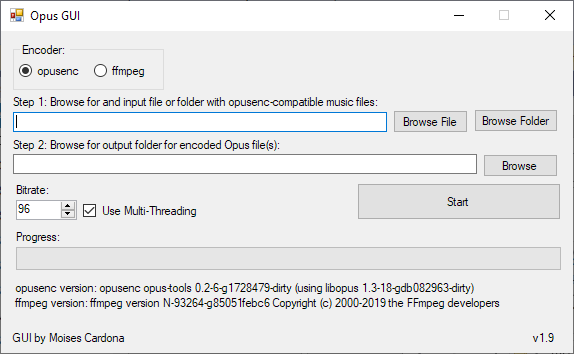 This new release allows you to click on the opusenc and ffmpeg version labels to copy the text to your clipboard. This allows you to create folders by pasting the version string from the clipboard to better organize your content if you want to maintain the encodes organized by encoder version. This could be also useful if you want to store the files in folders named with the encoder version to compare them against other versions.

The other change this version provides is that if ffmpeg does not exist in your system and you want to encode MP3 or M4A audio files, these will simply be skipped as opusenc cannot encode those file formats.
Download:
You can download this release at the Opus GUI project repo here: https://github.com/moisesmcardona/opus_gui/releases/tag/v1.9
I hope you enjoy this new release!