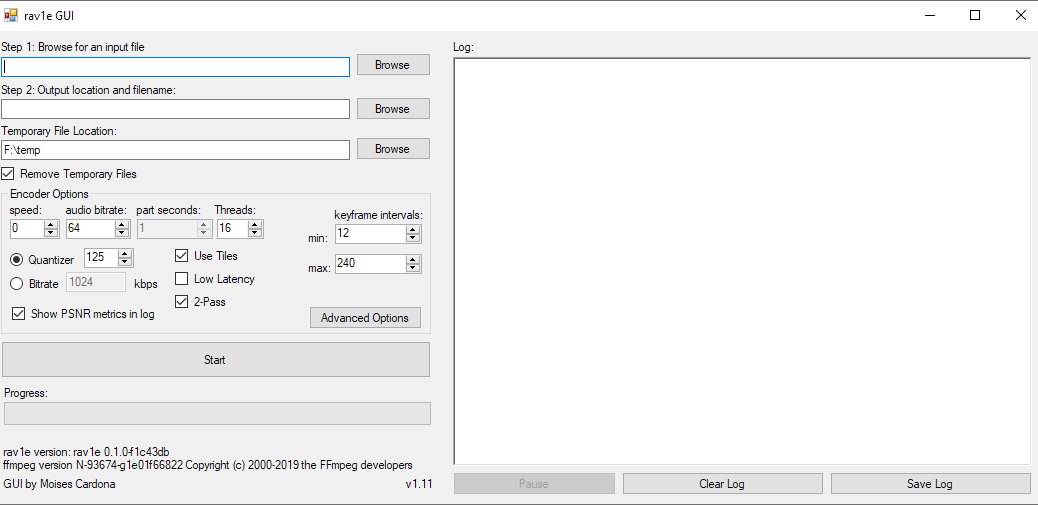 Rav1e GUI v1.11 released!
Rav1e GUI v1.11 released!
Hi everyone,
Today, I have released rav1e GUI v1.11: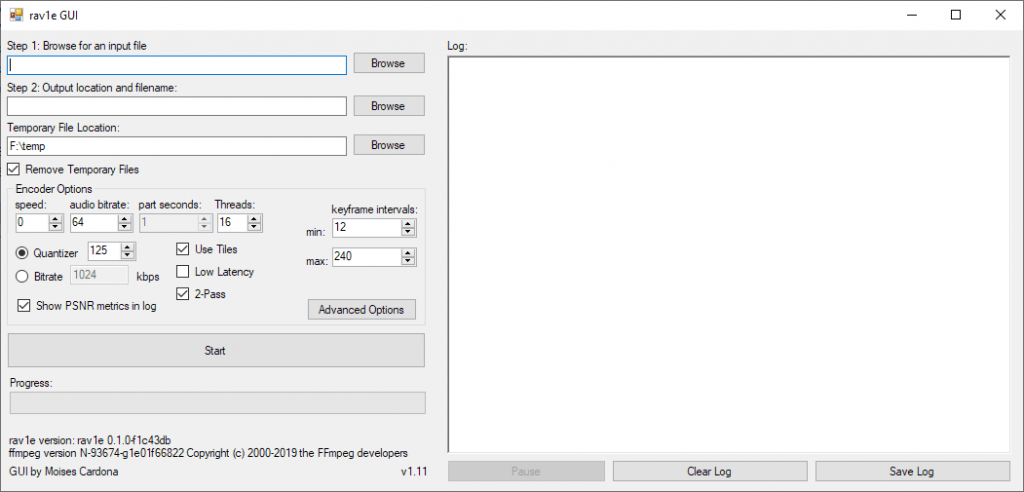 This new version adds support for tiles. It allows you to encode a video using rav1e's multithreading. When Tiles are enabled, rav1e GUI will not split the video files into segments. Rather, it will use a single rav1e instance but it will utilize the amount of threads specified, which is passed as an argument to rav1e.
The Advanced Options window was updated to include the tiles row and column options: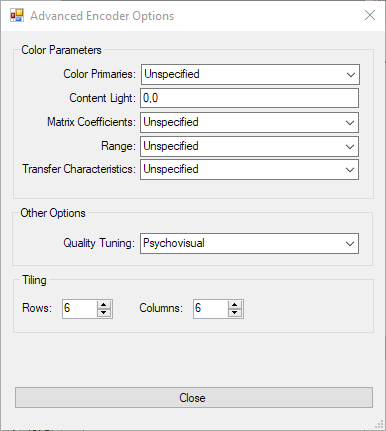 This version also fixed a bug with the Low Latency option, and it is adjusted for how the option now works with the newer versions of rav1e. Also, the Speed setting was adjusted from speed level 3 to 5, which is now the default speed level in rav1e.
Lastly, Opusenc is no longer needed and the audio will now be encoded using ffmpeg, by using the libopus library. This reduces a step and saves a couple of megabytes of space.
You can download this new release at GitHub by clicking here.
Enjoy!