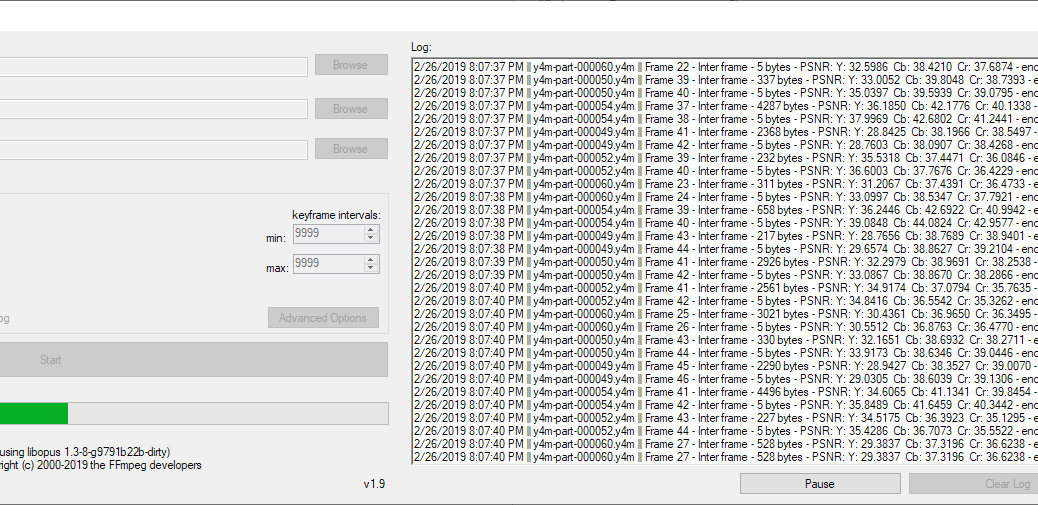 rav1e GUI v1.9 released!
rav1e GUI v1.9 released!
Hi everyone,
I'm very happy to inform that the latest rav1e source code fixed the issue where the encoding would get stuck. Because of this, I was able to successfully test my Graphical User Interface for rav1e and the encodes were successful.

I have released this new version now. You can download it at the project's repository release page here: https://github.com/moisesmcardona/rav1e_gui/releases/tag/v1.9
The changelog for this version is as follows:
Added Bitrate encoding
Added 2-pass encoding option
The software will now find in the system path the rav1e, opusenc and ffmpeg executables, or use the local files
By default, Low Latency will not be checked.
The default Quality Tuning is now Psychovisual
Added Content Light and Range to the Advanced Options
Enjoy!